Song Hotel Sydney – When location matters!
Please note, we are upgrading our booking system (Song Hotel Redfern on Monday 23rd Sep & Song Hotel Sydney on Wednesday 25th Sep). During the upgrade process our booking engine may not accept bookings for short time. We are doing our best to minimise the outage time. Please contact hotel directly if you need any help. We appreciate your patience.
---
Introducing our brand new Premium Rooms
Brand new stylish en-suite rooms with sound proof windows. USB port connectivity, FREE wifi, Smart TV, LED Clock Radio, Minibar Fridge, In-Room Safe, Tea & Coffee.
* Roll away bed options have an extra fee & are subject to availability.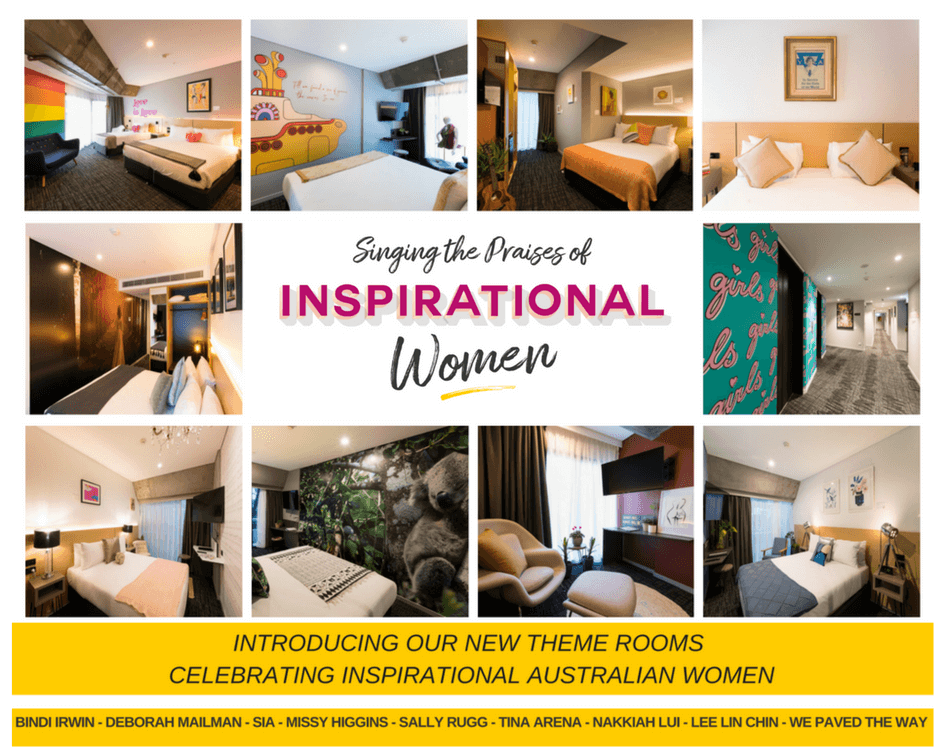 Introducing our Theme Rooms
"We're so proud to dedicate 9 of our hotel rooms to inspirational Aussie women whose work aligns with our mission."
The unique hotel rooms are as follows:
Or call us +61 2 9264 2451 to book one of our theme rooms.