Song Hotel Sydney – When location matters!
Lift Upgrade Notice
Please be advised that Song Hotel Sydney upgrading it's two lifts and installing brand new lifts. We will be upgrading one lift at a time and lift installation will start from 26th April 2018 and expected to finish before last week of July 2018. During this time hotel will be operating only one lift at a time.
We thank you for your cooperation and assure you that we will do our best to minimise any inconvenience to you during your stay.
---
Introducing our brand new Premium Rooms
Brand new stylish en-suite rooms with sound proof windows. USB port connectivity, FREE wifi, Smart TV, LED Clock Radio, Minibar Fridge, In-Room Safe, Tea & Coffee.
* Roll away bed options have an extra fee & are subject to availability.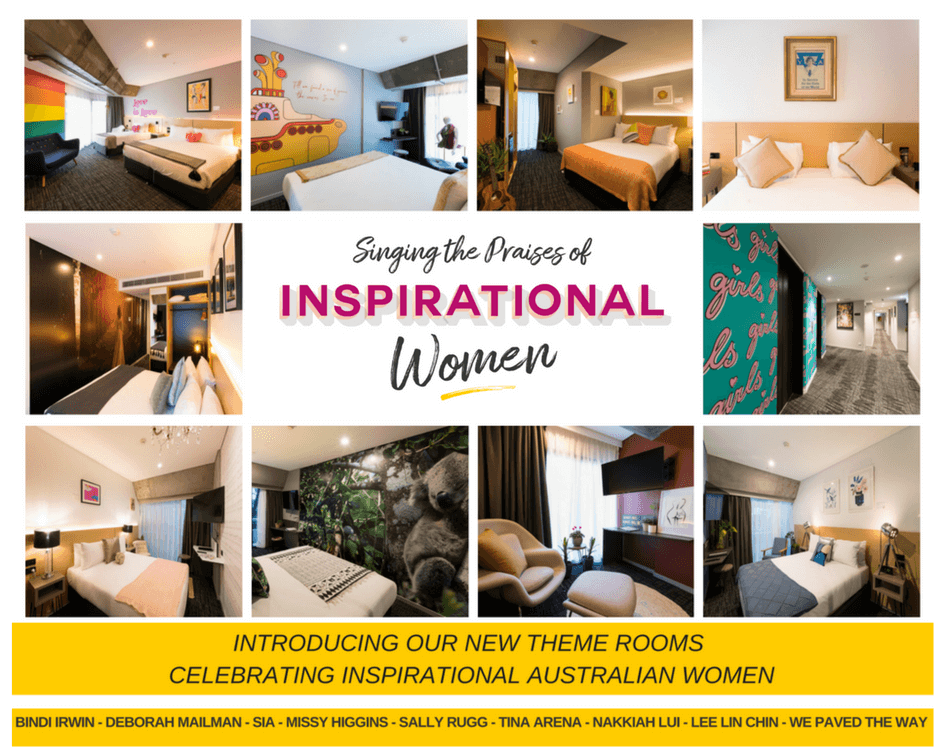 Introducing our Theme Rooms
"We're so proud to dedicate 9 of our hotel rooms to inspirational Aussie women whose work aligns with our mission."
The unique hotel rooms are as follows:
Or call us +61 2 9264 2451 to book one of our theme rooms.