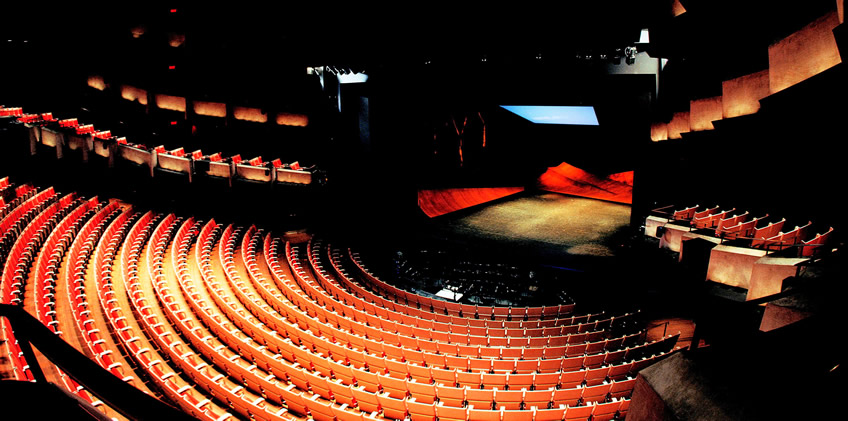 It's the most dazzling building in Sydney … and apparently the odd show happens here.
A night at the opera anyone? If opera isn't your thing, there's pop music, dance, musicals, plays, the circus, orchestras, choirs and ballet.
This is the place where creative genius and imagination flourish.
Everyone loves to see the outside of the Opera House, but don't forget about what goes on inside. You know what they say: it's what's inside that really counts.
---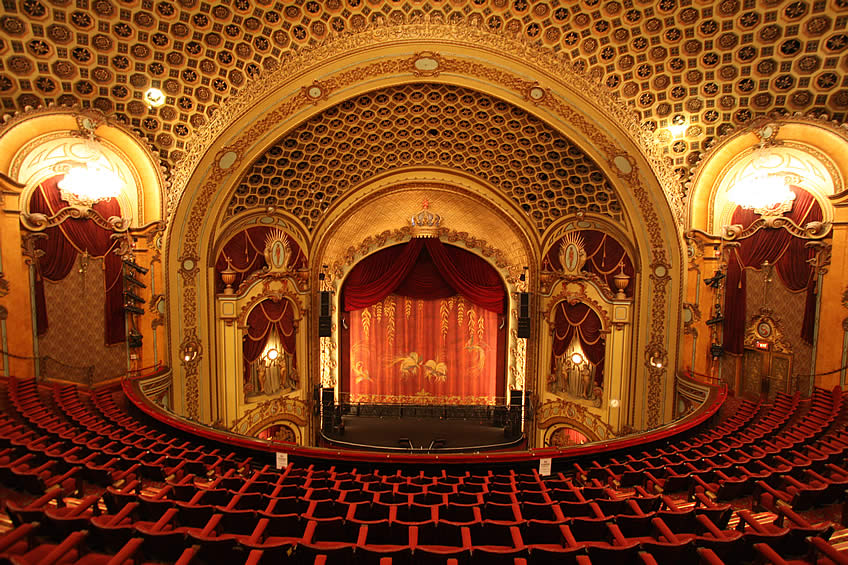 They call this place the "Palace of Dreams".
Have you ever walked past a theatre and seen crowds of dressed-up people lining up for a show? This is that place.
Located near the famous Pitt Street Mall, it hosts live theatre, musical performances and film screenings.
When you see a show here, it's not only the act that captivates but the building itself.
This enchanting theatre was designed with Gothic, Italian and art deco elements.
They say it's a place of "fun, laughter, music, drama, romance and art".
Drink up, it's five minutes to curtain!
---
Want to see a top-notch show in a top-notch venue and go for a flutter afterwards?
The Sydney Lyric is your place. It's one of the best entertainment venues in town, based in The Star casino near Darling Harbour.
There's musicals, theatre, concerts, opera and ballet… and poker, blackjack, roulette and baccarat. The nightclubs and sports bars aren't too bad either.
We hear it's a hotspot for celebs, so keep an eye on the red carpet.
Why not roll the dice on what could be a great night out?
---
Do you wanna rock and roll? Thought so. So do we.
Located downtown in George Street, The Metro is Sydney's coolest rock venue.
It's where the indie and alternative scene comes alive.
Catch the right gig and you'll find a wild crowd writhing and gyrating in unison, with incredibly positive energy.
Why not check out a gig, have a drink or two, kick back and let your hair down.
It's dark, it's loud and we love it. It's Sydney through and through.
---
You know that feeling of not knowing what will happen next?
Good feeling that, isn't it. That's what jazz is. It's about being in the moment.
Located at Circular Quay, The Basement has been trumpeted as one of the best jazz venues in the world.
Along with jazz, you'll find blues, rock and acoustic shows here. Sounds from all corners of the globe grace this venue.
Now, show us your jazz hands. Better still, play that saxophone sister!