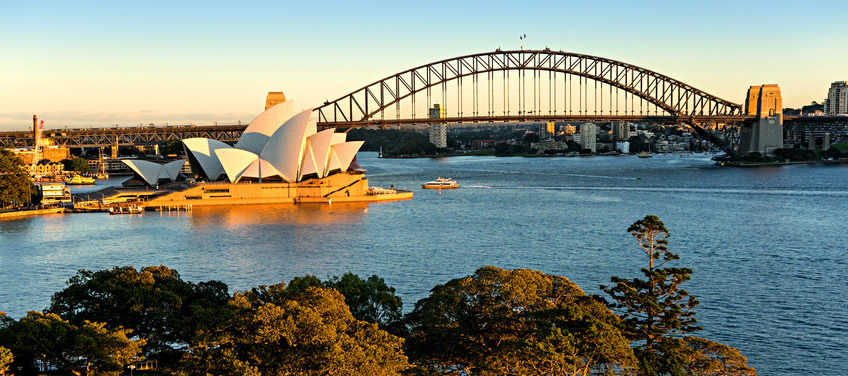 Ahhhh the Harbour Bridge. It's big, it's beautiful and… it's nicknamed the coat hanger.
If you want to feel the real Sydney, get up close and personal with the bridge.
For one of the best experiences of your life, we highly recommend the Bridge Climb.
It's totally awesome! The feeling you get at the summit is positively blissful. It'll send tingles down your spine.
---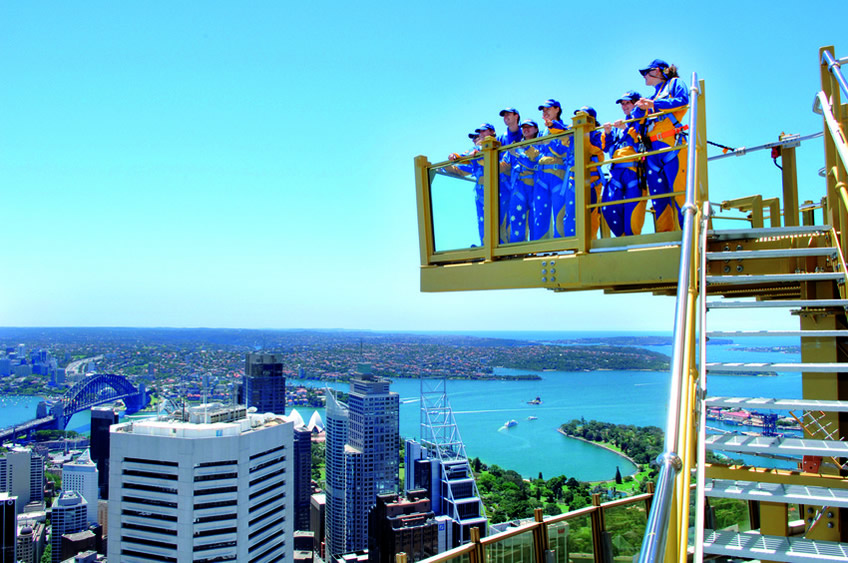 The views go on forever and ever… as far as the eye can see.
Get high on life at the highest place in Sydney. It'll rock your socks off.
You'll see the cityscape roll away into the suburbs, coast and mountains.
For a bit of fun, have a bite at the revolving restaurant.
At 309 metres above ground, Sydney Tower is a sensational place to see Sydney.
---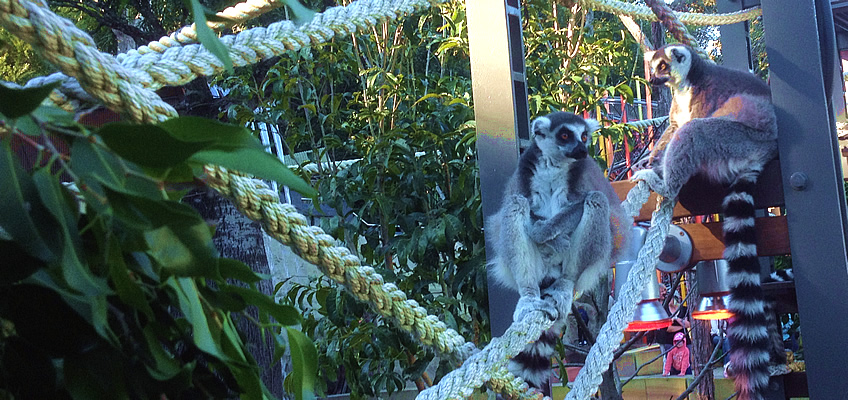 Dance monkey, dance!
OK, maybe the monkeys won't dance. But they might just bring a smile to your face.
Is being cute a talent? If so, the animals at Taronga Zoo are very, very talented.
You'll hear plenty of oohs and aahs at the zoo. It's the perfect place to see a different perspective of Sydney.
---
Do you want to be enchanted?
Everyone knows that gazing at the stars is romantic. Come on girls, you know what we mean.
There's nothing like those sparkling things in the sky to arouse a bit of passion.
It might even get your man in the mood for a bit of love.
The observatory is a great place to go. Trust us. It even has a planetarium. You know, like that famous movie with James Dean.
You should check it out. It's a dreamy place.
---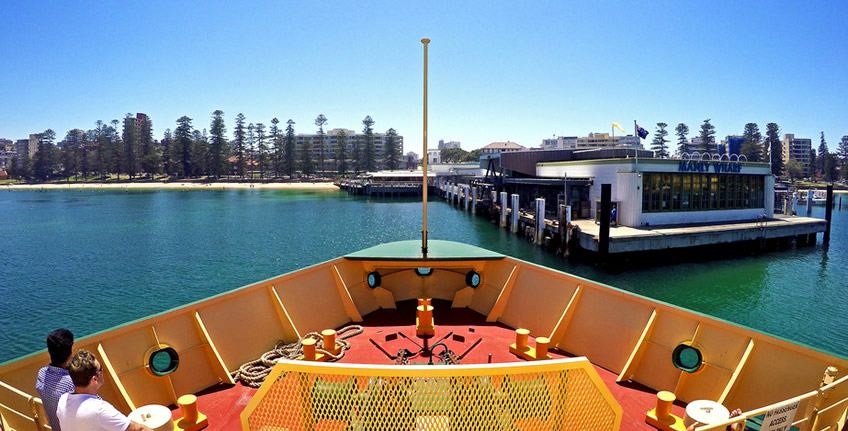 Some of the hottest bods in Sydney can be seen down at Manly.
Tanned and muscled surfers might just cross your path… if you're lucky!
Jump on a ferry from the famous Circular Quay and you'll be there in no time.
When you get there, how about a stroll on the beach?
Manly is definitely one of the best Sydney attractions.
If that ain't your thing, shopping anyone? The Manly Corso outdoors mall is right next to the beach.