In a city that loves to party, there's no shortage of places to experience the exuberance of Sydney nightlife.
From pounding podiums, to underground labyrinths, these Sydney clubs will have you shaking it till sun-up.
---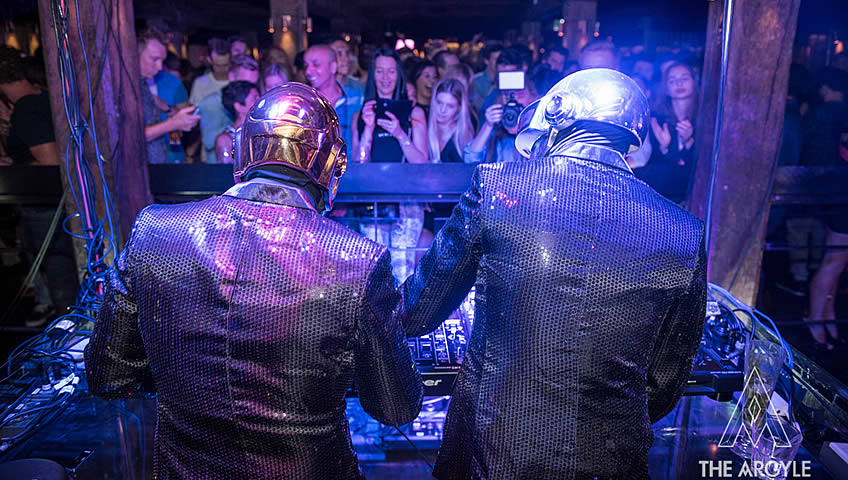 Whether you have two left feet or are an expert in burning holes in the dance floor, The Argyle has just what a night-time reveller needs to keep on moving.
Shake it on salsa nights, or go off to "crazy sets that will knock your socks off " with local and international DJs and artists playing the tunes to get you grooving.
A definite dancy vibe in the heart of Sydney's The Rocks district.
---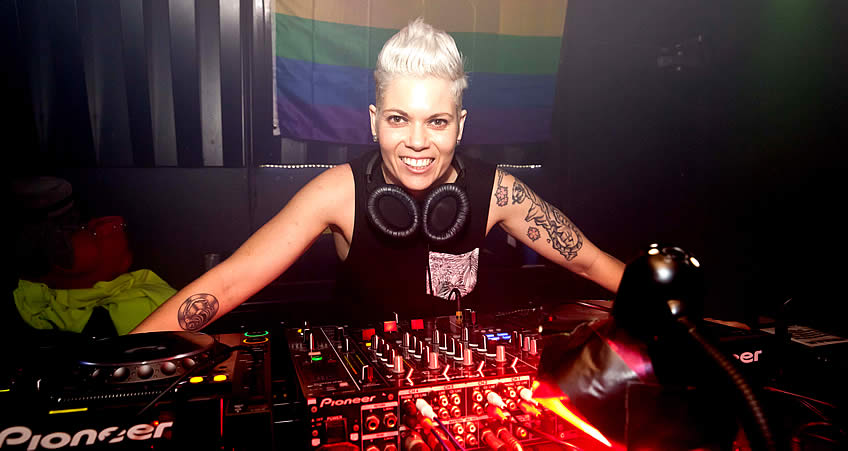 No cheese, no shirts, no attitude!
That's how a typical dancing diva describes Arq, a stayer in Sydney's gay and lesbian scene.
From the dark and grungy basement dance floor to the main arena's podiums, there's no shortage of space to boogie on down.
With drag shows, shirtless men, strobe lights, lasers and plenty of dancing, its always loud, constantly busy and extremely entertaining.
---
A "subterranean tropical oasis" in Chinatown, channeling 1950s Cuba and regularly playing Jamaican dancehall reggae … hey, that's quirky enough for us.
Goodgod is a "one-stop funhouse" to enjoy evening drinks, tasty dinner, live music and a loose-limbed dance.
The music is different every night, so expect anything from the Jamaican reggae, to 50s R&B and rockabilly, and 80s electro-funk. Whatever the soundtrack, it makes for "a reliably feverish dance floor"
---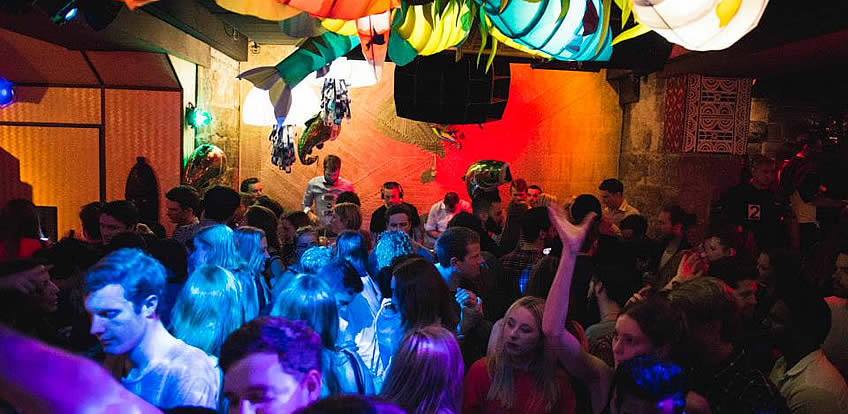 With cocktails aplenty and an under-the-sea Papua New Guinean dancehall theme, there's only one place to be in this Oxford Street establishment, and that's shaking it, tiki style, to tropical beats on the sunken central dance floor.
Gaze up at the school of paper lantern fish swimming from the ceiling, sip on a monkey hat cocktail, and dance the night away.
---
Palace of perennial partying … we're there!
Add the building's history as the former offices of INXS and The World Bar has serious street cred.
This Kings Cross bar and nightclub hosts an eclectic mix: indie bands playing in Parisian-inspired nooks; DJs pushing cutting-edge sounds in an underground nightclub; and an art gallery by day turned rave cave by night.
Go early for civilised sipping at the bar, or stay late for the "surging mass of dance floor sexiness … till sun-up".
---
Ever wanted to dance in an underground labyrinth?
That's just what Chinese Laundry, one of Sydney's biggest and longest running nightclubs, promises to provide with its low lights, ornate statues and Chinese-inspired interiors.
It has rooms playing house, electro, hip-hop and drum and bass tracks from Australian and international artists.
You'll find this place tucked underneath the Slip Inn bar on Sussex Street.
Got a favourite Sydney club? Tell us in the comments below.