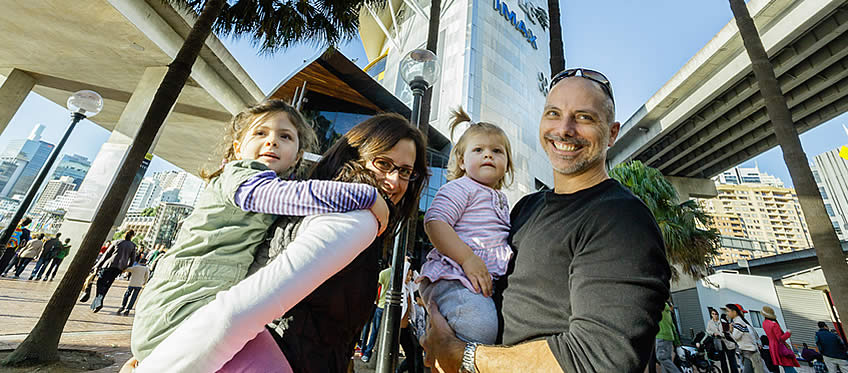 Ah Sydney.
The harbour sites, the city lights, the shops and shows, the awesome tourist attractions and the never-ending nightlife.
Glitz and glamour aside, what makes a visit to this city so great is that no matter what your age or persuasion, budget or background, Sydney is ready to embrace you.
During September that all-inclusive attitude is on show as the Sydney Fringe Festival celebrates the city's lesser-known but greatly talented creative types, in 300 kooky and cool comedic, musical and other performances across 50 inner-west venues.
But a place that really epitomises Sydney's warm and welcoming attitude is a CBD locale where tourists, workers and residents happily co-exist, amid a friendly buzz with a heap of things to do.
Yep, it's Darling Harbour, and here's why we love the joint…
---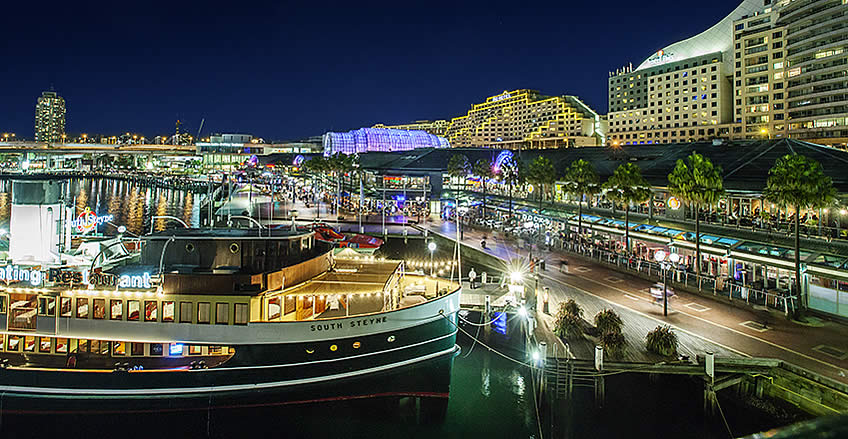 The atmosphere
Spectacular harbour views – need we say more? The water glistens by day and the city lights shine at night.
Sit on the dockside steps and watch the world go by, from the cruises coming and going, to the street performers wowing the crowds, and glamazons hitting the clubs and bars.
All that people watching is sure to work up an appetite, so luckily there's more eateries than you can poke a stick at, serving everything from fresh seafood to Bangkok-style bites.
---

The festivals
There's a reason it's dubbed the "ultimate celebration precinct" – if there's a festival on in Sydney, chances are you will find it at Darling Harbour.
During October, FIESTA celebrates all things Latino in two weekends of free entertainment, food stalls, outdoor cinema, bands, DJs and dance acts.
Eye candy guaranteed!
---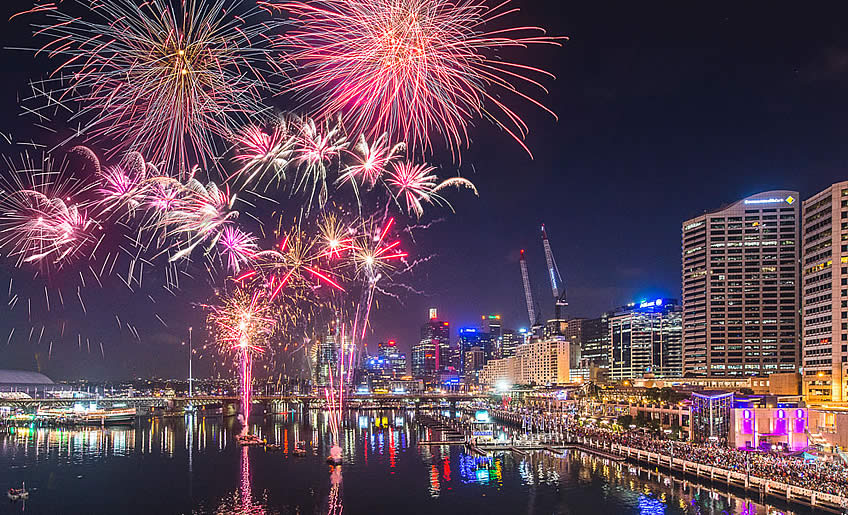 The fireworks
It's not just New Year's Eve when Sydney goes off with a bang.
On most Saturday nights, whether you're eating, drinking, cruising, strolling or sitting at Darling Harbour, you'll be treated to a free spectacular fireworks show over the bay.
Check out dates below for 2015:
Sat 5, 12, 19, 26 SEP & 3 OCT, 8.30pm
Sat 10, 17, 24 & 31 OCT, 9pm
Sat 7, 14, 21 & 28 NOV, 9pm
Sat 5, 12, 19 & 26 DEC, 9pm
Christmas Eve – Thu 24 DEC, 9pm
New Year's Eve – Thu 31 DEC, 9pm & midnight
---
The fun
At Strike King Street Wharf, you'll not only find bowling and booze under one roof, but karaoke and puzzle rooms too.
Lounge waterside with a cocktail, knock over a few pins, belt out a tune and solve clues to win your salvation from the escape room.
We told you this place was a blast!
---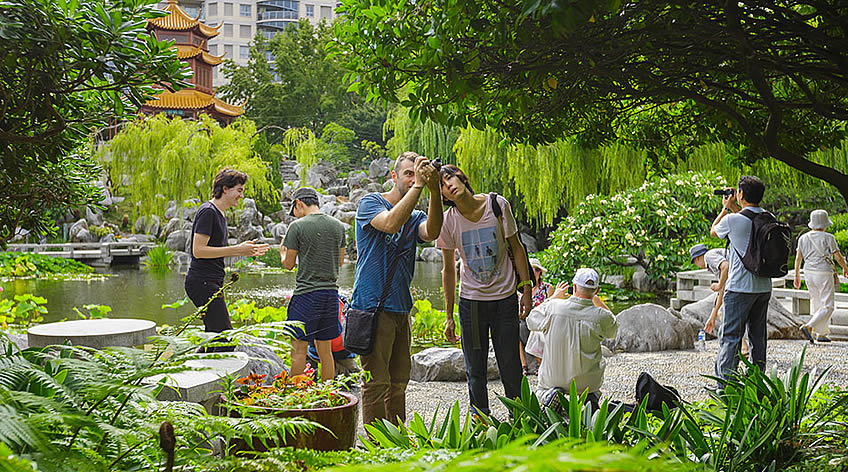 The greenery
Escape the buzz and the buildings, and experience a bit of zen in the Chinese Garden of Friendship.
The green sanctuary offers a slice of solitude, with waterfalls, lakes, exotic plants, pavilions and hidden pathways.
Get the kids involved with The Emperor's Quest Chinese zodiac adventure (find the 12 animals of the Chinese lunar calendar hidden in the gardens), or help draw the resident pond-dwellers from their hidey-holes at the 11.30am daily fish feeding.
---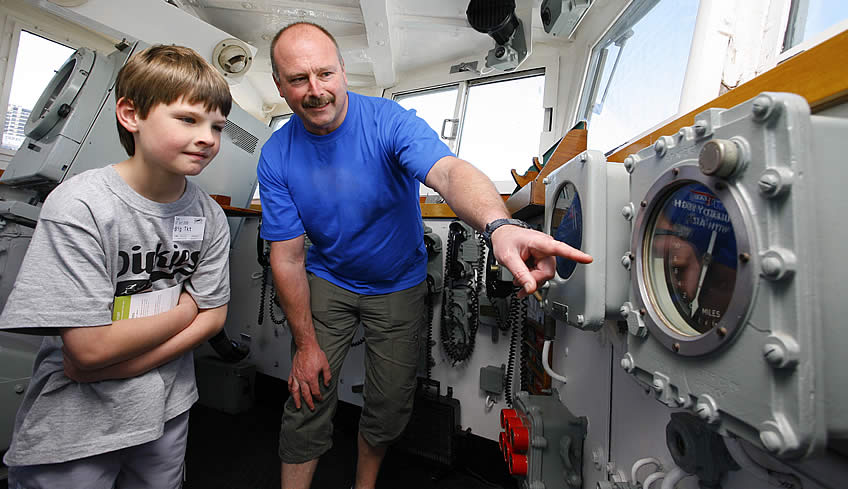 The maritime memories
The Harbour City has many a marine tale to share – from navy battles and mutiny, to aquatic sporting achievements and migrants venturing across the seas to settle on these shores.
Learn about it all through the Australian National Maritime Museum's excellent exhibitions.
The biggest highlight is on the water, with docked ships to explore.
The navy submarine will send shivers down the spine, while the tall ship evokes a sense of yesteryear.
Had a great Darling Harbour experience? Share it in the comments below.