Sleek, shiny and modern we may be, but like any great city, Sydney's got a past, and it ain't all pretty.
Lucky for us, clever types thought to preserve the best bits.
With many monuments from the city's colonial era still standing, contemporary folk can feel the thrill of taking a step back in time.
From sitting in the cells that imprisoned Sydney's original underbelly, to dining with high society, or hiding out in a harbour fort, you can experience this and much more at these historic places of interest in Sydney.
History aside, the stunning location of this former defence fort – smack-bang in Sydney Harbour – makes visiting worthwhile.
Surrounded by water and thick stone walls, with a cannon poised to fire (it goes off at 1pm daily), we're ready, willing and able to defend!
Actually, lunch at the fort's restaurant suits us just fine.
And a leisurely five-minute ferry ride back to terra firma at Circular Quay.
Open daily. Ticketed tours at 11am, 12.15pm, 1.45pm and 2.45pm.
---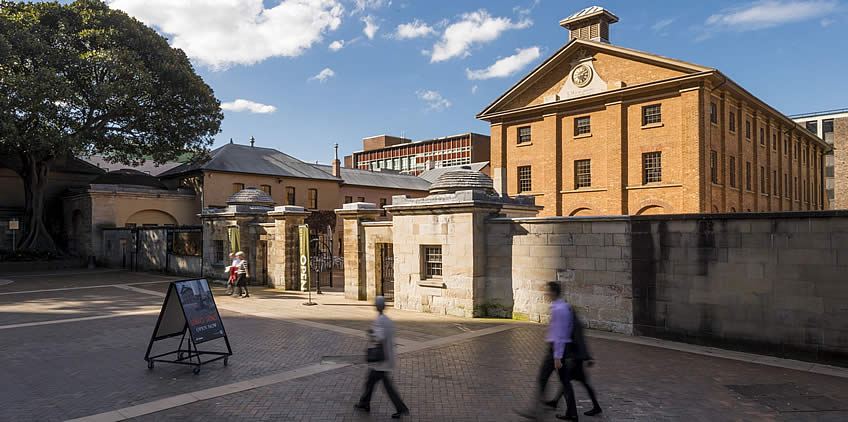 Opened in 1819 to house convict men and boys working in government gangs, as many as 50,000 convicts passed through the gates over three decades.
Later an orphanage, immigration depot and asylum, the barracks is now a museum Sydney treasures – it's World Heritage listed – rather than fears.
Get a glimpse of what it was like to be a prisoner here: lie down in a hammock or try on leg irons and convict clothes.
Open daily 10am-5pm.
---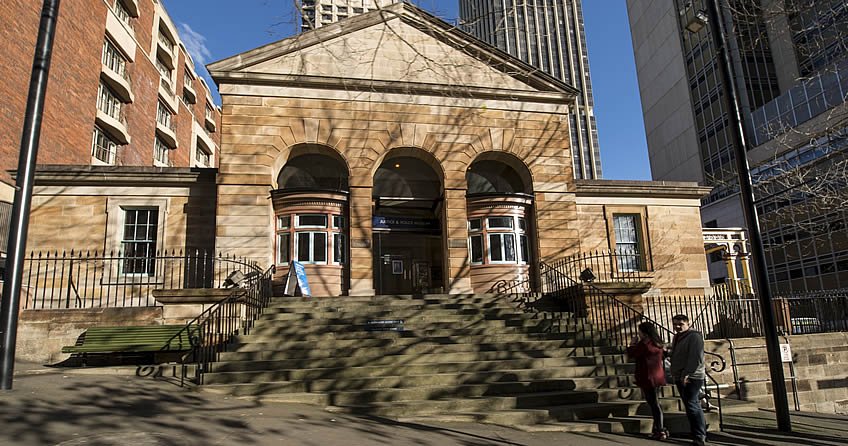 Get the inside scoop on Sydney's original underbelly, from dockside thugs to infamous bushrangers.
The museum's 1890s holding cells, offices, charge room and courts are a concrete catalogue of crime, punishment and policing.
Kids (and older CSI-type enthusiasts) will love the opportunity to play out a courtroom drama (throw the book at mum or dad for a change!) or enter a real police cell.
Delve further into the seedy underbelly of Sydney's past through the City of Shadows forensic photo exhibition (with 15-minute introductory tours at 11am and 2.30pm), or through occasional after-dark events.
Open Saturday and Sunday, 10am-5pm.
---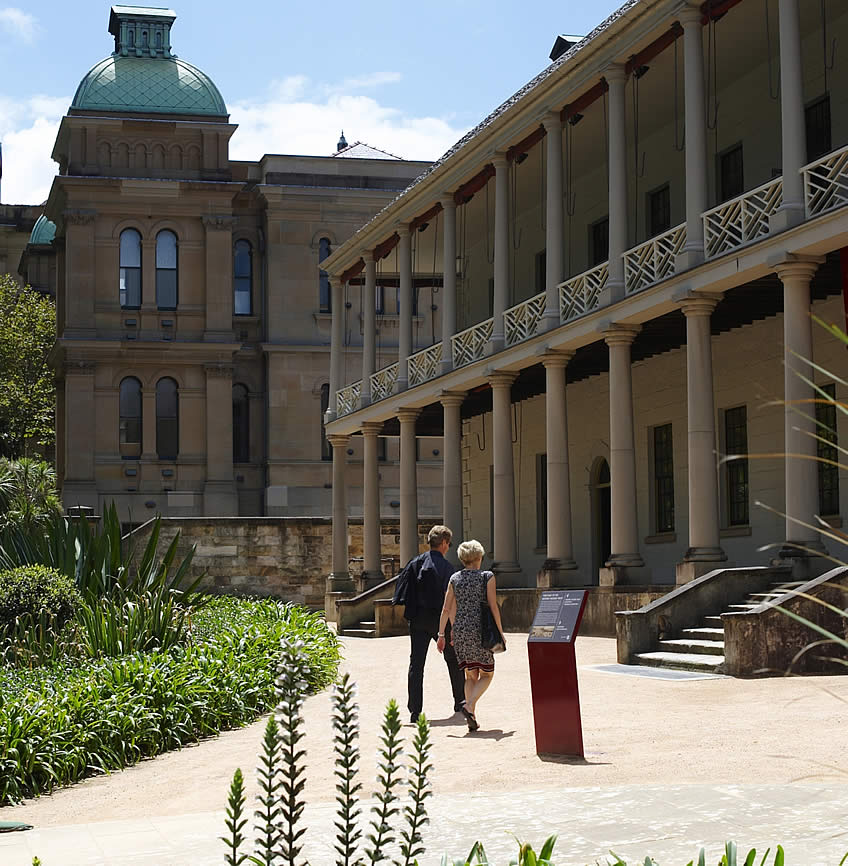 Mmmm. Money. Don't you just love it.
Here is where they made the shiny, gold coin variety in the early days.
Sydney CBD's oldest public building also once housed a hospital.
Now it's a capital place to have a coffee, take a break from the city's hustle and bustle in a hidden courtyard, and see a gold rush-era coining press.
Open Monday-Friday, 9am-5pm. Free admission.
---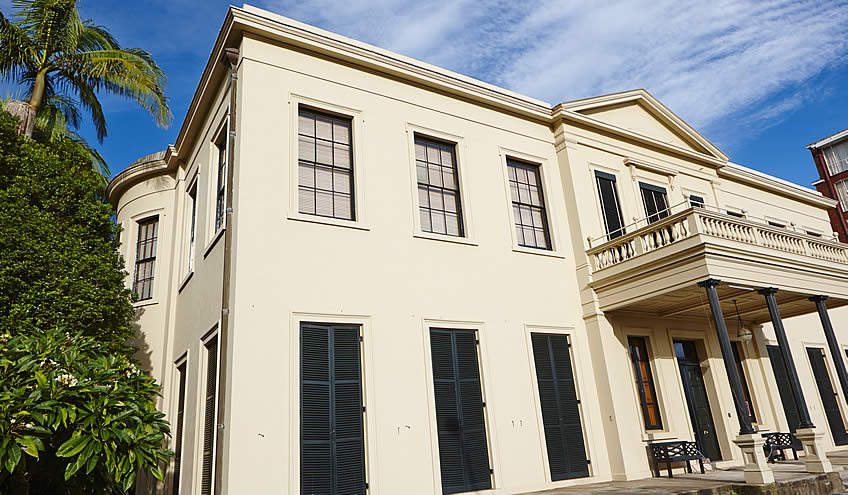 We love peeking inside homes of Sydney's rich and famous (come on, admit it, you do too), and the historic is no exception.
Especially when prime real estate, commanding harbour views, plush furnishings, sweeping staircases and the scent of scandal is involved.
Former top colonial public official Alexander Macleay was the man behind this original "McMansion", and faced financial ruin to build it.
Experience how the other half lived in the early 1800s at a Regency-style breakfast, while letting the kids learn how the servants fared (it might stop the whining about modern-day household chores!)
Open Friday, Saturday and Sunday, 11am – 4pm, located 4.5km east of the CBD, via bus or train.
---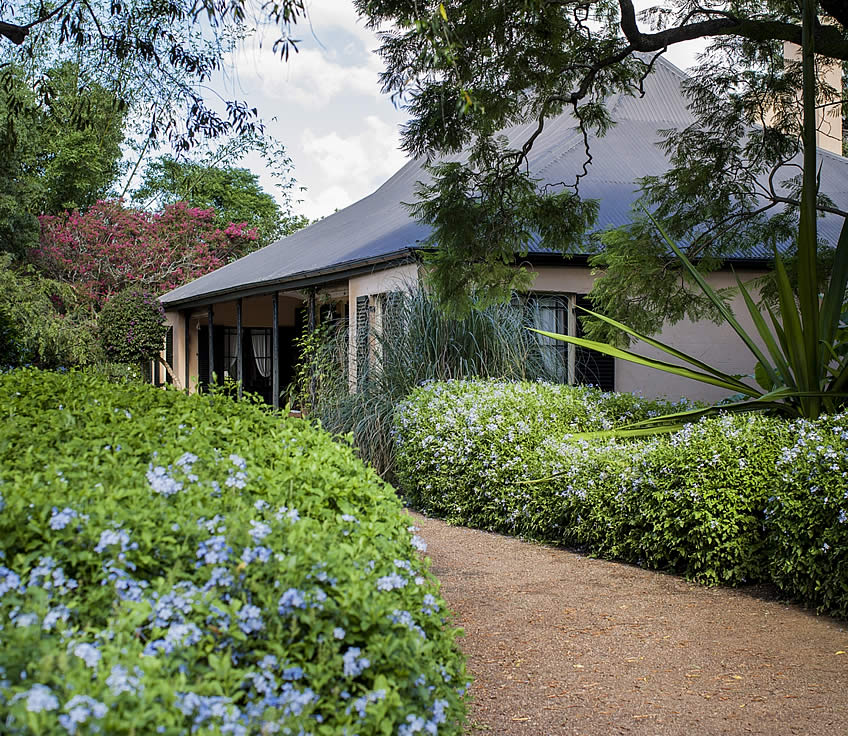 The former home of one of the early colony's most influential and controversial families, this Rosehill residence of wool industry pioneers John and Elizabeth Macarthur, is Australia's oldest homestead.
The museum is hands-on, with visitors encouraged to handle objects and wander at will.
Kids can get involved too, acting as convict servants doing the Macarthurs washing just as it was done in the 1800s, having picnics in the garden, or creating Elizabeth Farm-inspired artwork to take home.
Open Saturday and Sunday, 10.30am-3.30pm, daily during school holidays, via bus, train or ferry from the city.
Know some great Sydney places to visit with a bit of history? Tells us in the comments below.