Sydney ain't called the Harbour City for nothing.
Not only does this sparkling body of water and glittering foreshore look a million bucks, there's a million and one ways to enjoy it.
From recreation parks, to post-industrial islands, former military forts, seaside villages and some of the best walks in Sydney, it's easy to get in touch with nature, without a hefty price tag.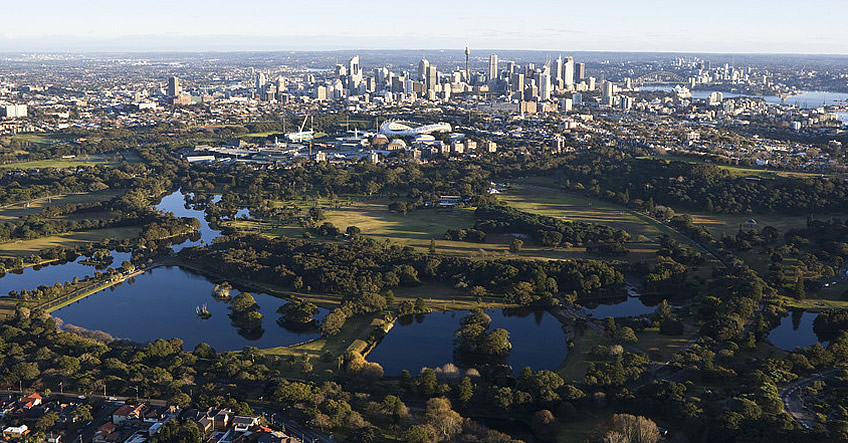 It was the site of the inauguration of Australian Federation way back in 1901, and we Aussies still love spending time here, celebrating what's great about our nation – the sun-shiny great outdoors!
The park offers a respite from its densely populated eastern suburbs surrounds.
It's a top spot to have a picnic, take a walk, hire a bike, even ride a horse (it's one of the few parks in the world to offer inner-city horse riding).
Keep the kids happy with a choice of three playgrounds, stop to smell the roses and admire the native plants in the formal gardens, or indulge in a bit of bird spotting at the park's ponds – all 26 hectares of them!
---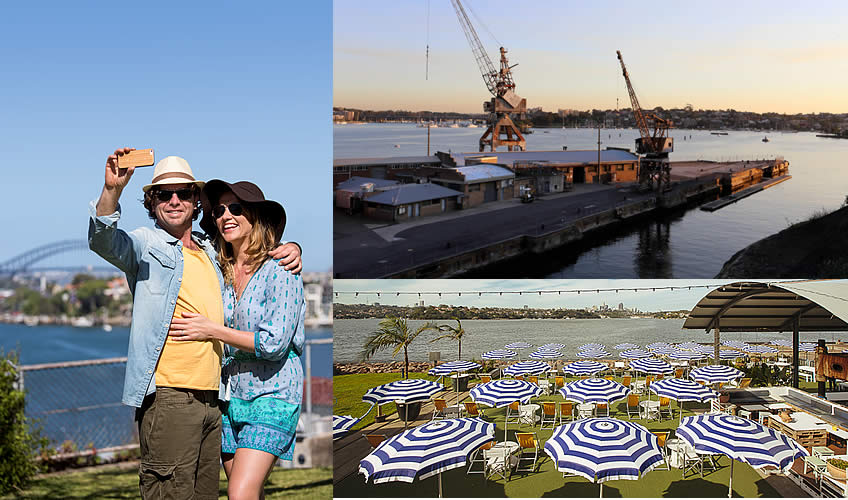 The last time we visited Cockatoo Island we borrowed a mate's boat and partied on-route to this super cool post-industrial hang out.
This world heritage-listed harbour island was historically used for ship building and was off-limits to the public for more than 100 years.
It lay dormant for a decade until opened to the public in 2007.
Now it's a top place to visit in Sydney.
Meander around the island, explore the historic buildings, or visit for special events held here regularly such as exhibitions, conferences and New Year's Eve parties (a front-row seat for the fireworks is guaranteed!).
Take a ferry from Darling Harbour or Circular Quay.
---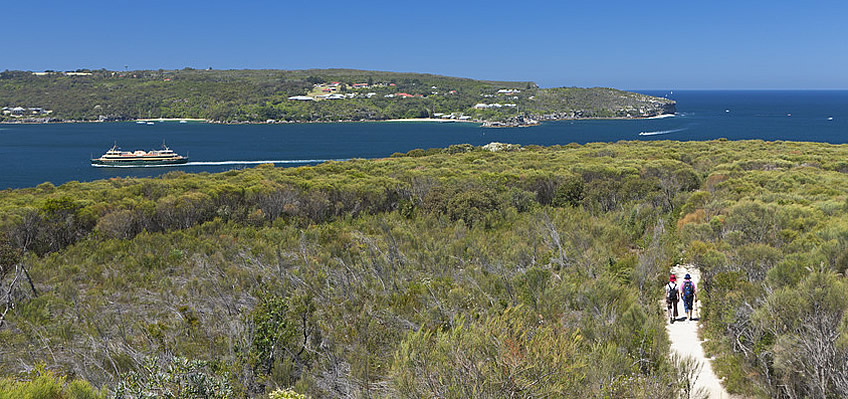 Start from either end of this 10-kilometre coastal walk, catching a ferry to Manly or a bus to the Spit Bridge, Mosman.
We have fond memories of doing this trek as wee tikes on school holidays, with plenty of giggles to be had on approach to Washaway Beach, an unofficial but well-known nude beach.
If you prefer to keep your cossie on, there are several other lovely spots to stop and take a dip.
The peace of the bush trail, vantage points offering stunning view of Sydney Harbour and the northern beaches, and historic sites such as Grotto Point Lighthouse are also highlights.
---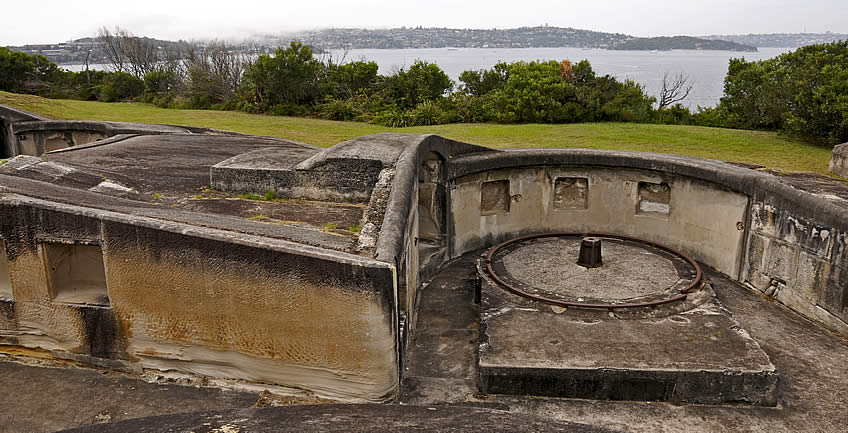 While it's a must on the bucket list of military buffs, you don't need to be a history fanatic to get something special out of a visit to this battery in Mosman, on the northern side of Sydney Harbour.
The walk along the well-worn national park trails is a serene experience.
You'll pass World War II-era military fortifications, and see the parapet cut in to sandstone at the start of the 19th century to ward off a feared French invasion.
Gun emplacements, tunnels and passageways are among other military relics.
Plus there's spectacular views of Sydney Harbour's north and south heads.
Take a bus from Wynyard.
---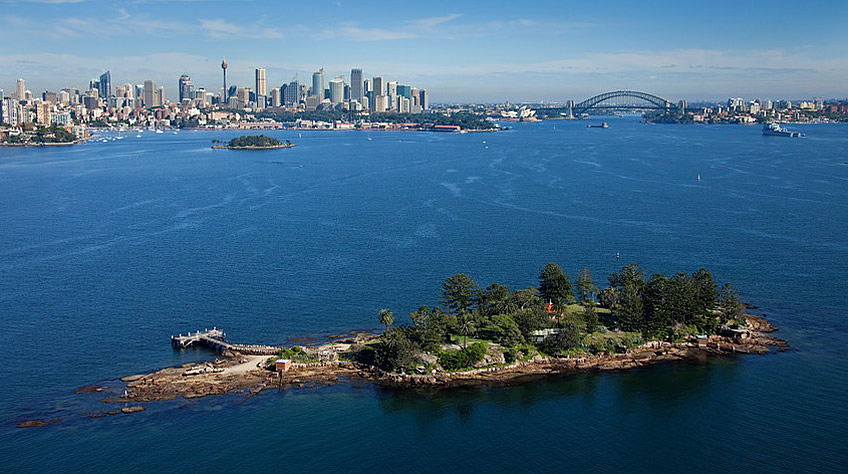 Don't let the name put you off – this small picturesque land mass in the middle of Port Jackson, with shady trees, sandstone grottoes, grassy slopes and small sandy beaches, is a perfect spot for a swim and a picnic.
It's used for weddings and functions, so to be sure of access, go via a tour operator, such as a hop-on hop-off ferry service from Circular Quay or Darling Harbour.
Oh, and if you're still wondering how the place got its name, it's from its shape, which vaguely resembles a shark.
---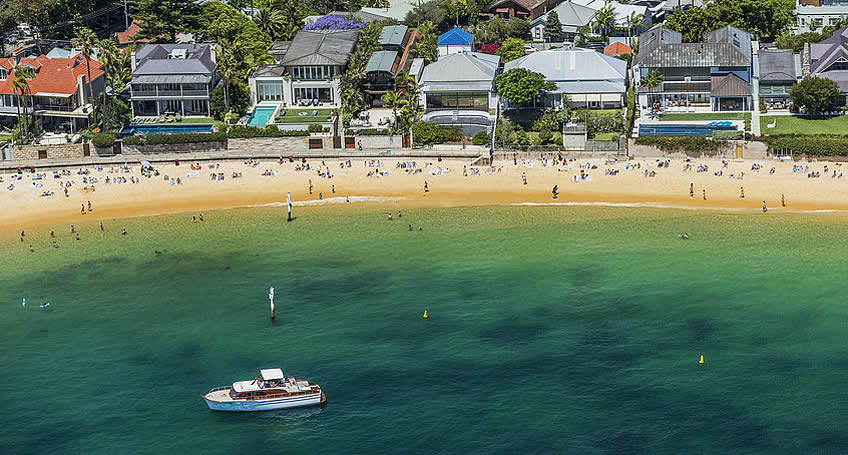 An all-time favourite on our day trips from Sydney list.
You can relax on the grass, have a picnic, go for a dip in the bay, take a coastal walk (the north trail passes another nude beach at Lady Bay!), dine on the waterfront at the famous Doyles restaurant, or gawp at the waterfront mansions (nice to see how the other half lives!).
The Gap ocean cliff top lookout is also located here.
This really is a spot for everyone and you'll find all types of visitors here, from school kids on excursions, to loved-up couples reclining on the grass, large family groups having picnics, and individuals meandering along the shoreline.
How do you get closer to nature? Tell us in the comments below.