We Aussies wear our national badge with pride.
We love our country, and roots were set down long ago to make our premier city of Sydney the heritage-rich cosmopolitan spot it is today.
Take a trip down heritage lane and discover where it all began.
From the Aboriginal Dreamtime, to English settlement, and the modern day urban spaces shooting up out of the ground.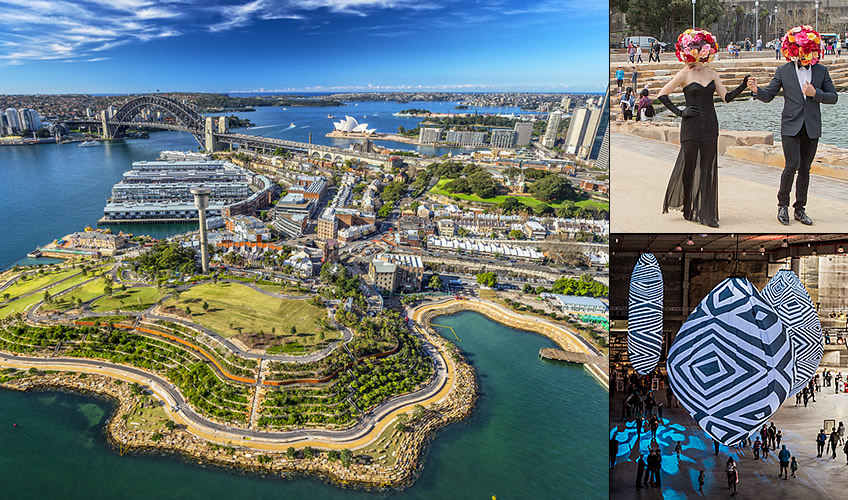 Sydneysiders have looked on with anticipation as Barangaroo, a former concrete container terminal, has taken shape as Sydney's newest Harbour foreshore park.
It features lookouts, walking and cycling trails, idyllic coves, picnic spots and places for quiet contemplation.
Rock pools created from the 10,000 blocks of sandstone excavated directly from the site during the project are another feature.
The reserve is rich in Aboriginal and cultural history and remains an area of great significance for Australians across all cultures, the Barangaroo website says.
Modern day culture hasn't been forgotten either – there's free WiFi in the park!
By 2022, the $6billion urban redevelopment will include a harbour-side promenade, new parks and plazas, cultural spaces, plus cafes and restaurants.
Until November 22, visitors can enjoy free art, entertainment and talks on weekends.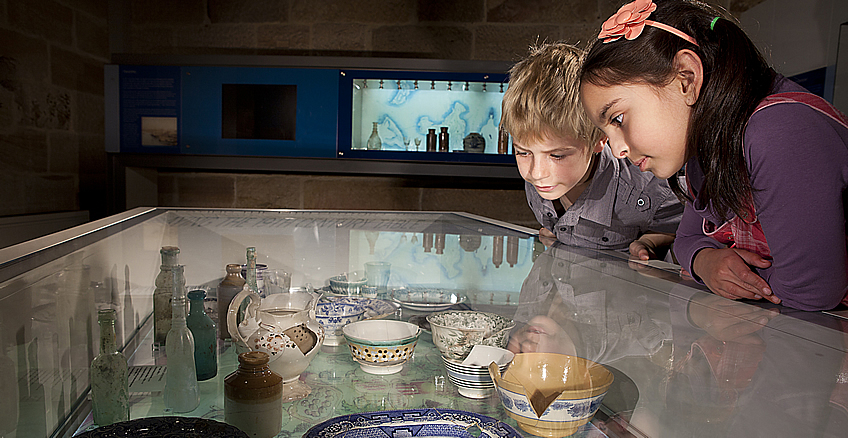 Discover you will in this hands-on museum, celebrating the history of Sydney over thousands of years, from pre-European days to the present.
It's among a number of great family-friendly places to visit in Sydney, with archaeological artefacts the kids can hold, and interactive screens, sounds and visuals bringing The Rocks' colourful past to life.
No need to tip toe around this place!
---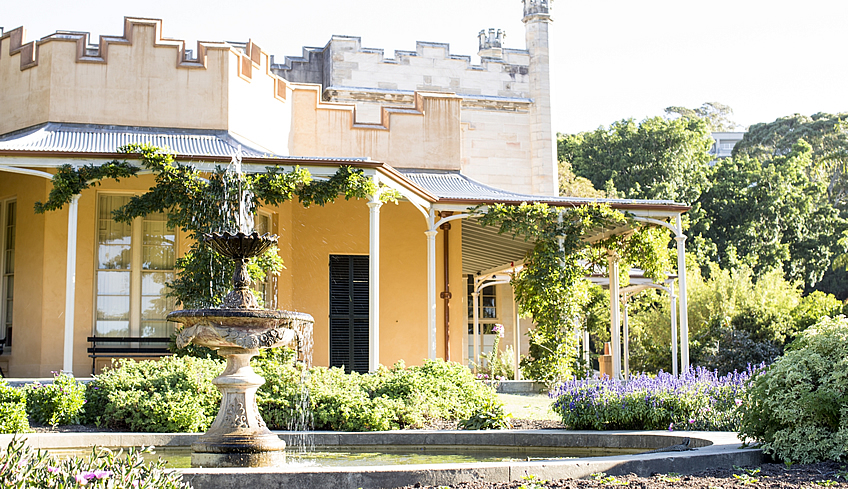 We're suckers for high tea.
Add a picturesque harbour-side location and we're there!
This 19th century mansion, located in one of modern-day Sydney's wealthiest and most exclusive suburbs, is a monument to colonial explorer, barrister and politician William Charles Wentworth, his wife Sarah and their achievement in turning a single-storey cottage in a secluded valley of coastal scrub into a picturesque estate.
Like any high-profile couple worth their salt, the Wentworths courted controversy, having come from convict stock and bearing two of their 10 children out of wedlock.
Now part of the Sydney Living Museums stable, the estate offers plenty of interactive experiences.
Visit the tearooms, explore the kitchen garden, venture down to the meat cellar, stroll through the "pleasure garden", or pay respects to the Wentworths at the estate's mausoleum.
Catch bus 324 or 325 from Wynyard or QVB.
---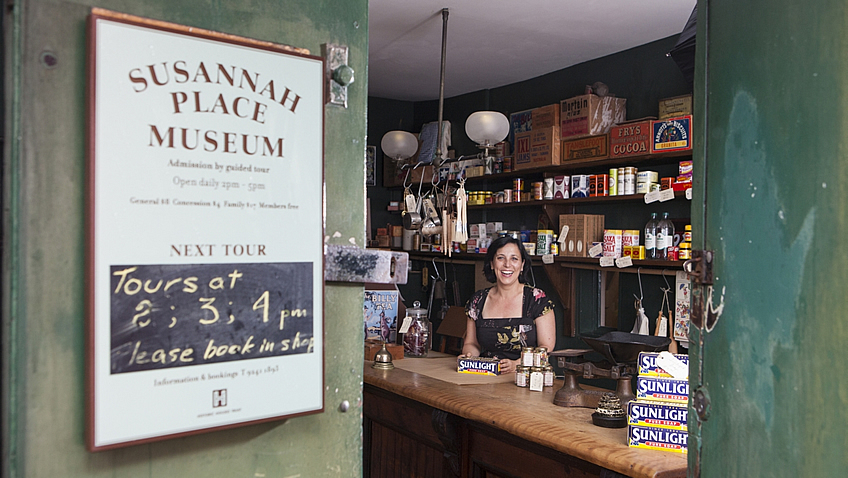 From the sprawling mansion of the prominent Wentworth family to the ordinary – but no less extraordinary – tiny terraces that Irish immigrants built in 1844 in an area once considered the slums of Sydney.
The Susannah Place terraces in The Rocks were home to more than 100 families over 150 years.
The modern day museum tells their stories and offers a history of Sydney with a difference.
Become part of the neighbourhood and find out what it was like to live with outdoor toilets, gaslights and fuel stoves.
Tickle the ivories on an early 1900s piano.
Or pop into the cutesy 1920s-style corner shop for old-fashioned lollies, gifts and household items.
---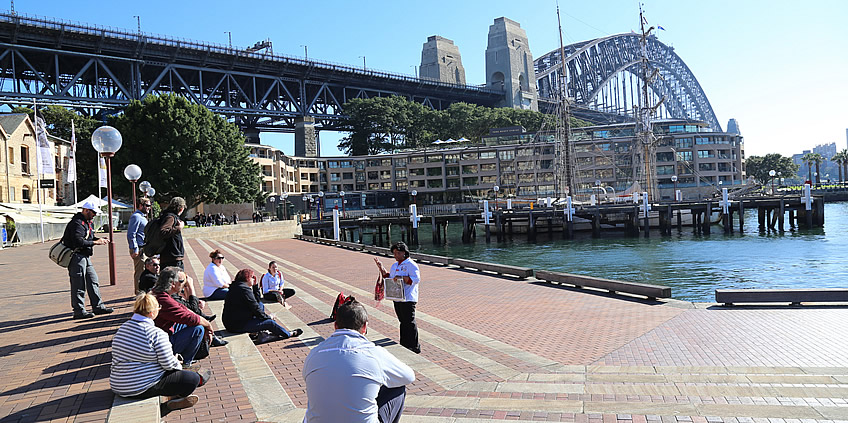 The Rocks has a history that pre-dates bricks and mortar.
This 90-minute leisurely walkabout with an Aboriginal guide from Dreamtime Southern X offers an insight to the Dreamtime culture of indigenous Australians.
From the Aboriginal people's saltwater heritage within Sydney Harbour, to land and water use and a spiritual connection to the waterways and foreshores, the ancient Dreamtime story is ever-present in a modern, built-up city.
"Discover how to experience contemporary Aboriginal society right in the heart of cosmopolitan Sydney today," Aboriginal tour Sydney specialists Dreamtime Southern X says.
---
Australia has a proud military history, and this museum and its heritage artefacts are located inside one of the best-known examples of military architecture in the country – Victoria Barracks.
Built in the 1840s, it has housed British, NSW and Federal forces.
Located in Paddington, the museum is inside what was once a 25-cell District Military Prison.
It features army uniforms, medals and artefacts from the earliest colonial times through to contemporary campaigns.
And be warned: the prison is said to be haunted by a ghost, Charlie the Redcoat.
Open Thursdays 10am-1pm (last entry 12pm) and first Sunday of the month 10am to 4pm (last entry 3pm) by appointment. Photo ID required.
Know a great heritage site in Sydney? Tell us in the comments below.