What's a visit to any great city without equally good food, drink and atmosphere?
In Sydney you're spoilt for choice.
From shucking oysters while overlooking the beach, tapping a toe and nursing a schooner while listening to live music, or wining and dining with a view of the harbour's northern beaches.
Here are three of our favourite locales to eat, drink and be merry.
1. Bondi
It was our recent visit to Sculpture by the Sea that reminded us just how cool Bondi is, not just for special events like this outdoor art festival that attracts some half a million people, or the upcoming Bondi Beach Fest (November 14) with a line-up boasting no less than The Beach Boys and The Whitlams.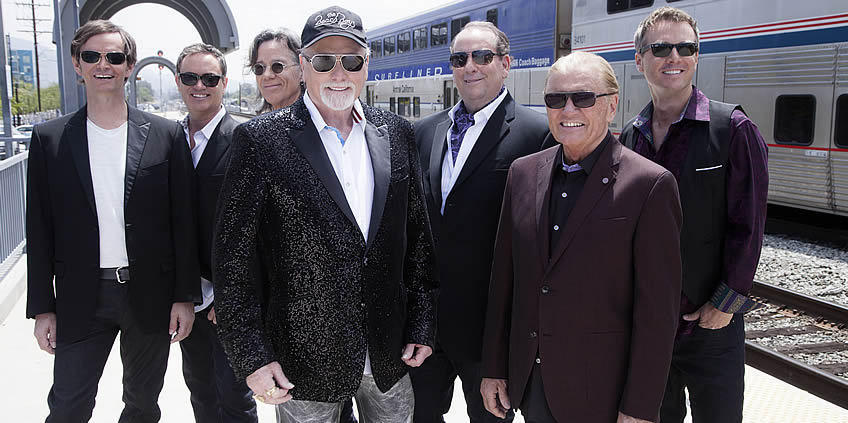 It's the carefree, relaxed atmosphere by day, and the glitz and glamour by night.
You need only stroll along the beachfront promenade or cruise along Campbell Parade to feel it.
As for everyday activities – apart from hitting the beach of course – there's boutique shopping (where better to buy a bikini?), the famed "muscle beach" sea-front outdoor gym, and arts and cultural events at Bondi Pavilion to explore.
So much activity creates a hunger and a thirst – luckily there's plenty of places offering superb food and drink.
For a delicious mid-morning or afternoon snack and coffee, try one of the Kosher bakeries born out of Bondi's Jewish immigrant cultural heritage.
The tarts are terrific at Jesse's le Petit Pâtissier and the bagels beautiful at Glicks.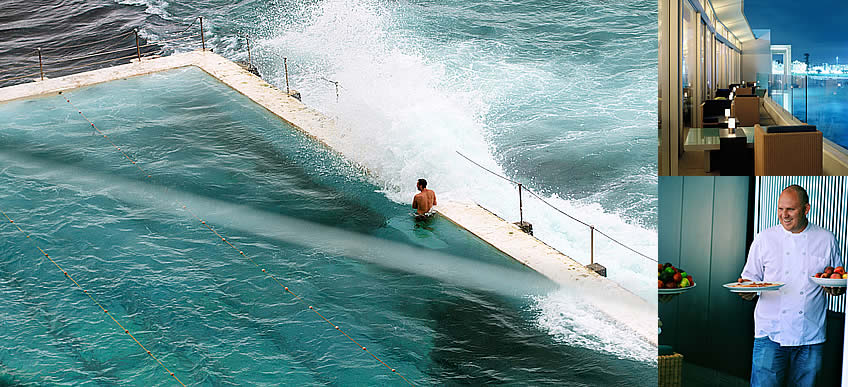 Icebergs Dining Room and Bar can't be beat as far as Bondi restaurants go – a special meal with an amazing view (we never tire of looking out from on-high across the ocean pool and the beach beyond).
Plus there's oysters, antipasto, cocktails, and much more.
For casual eats, the beachfront The Bucket List is a fave (even if it's just for the raspberry ripple ice-cream slider dessert!).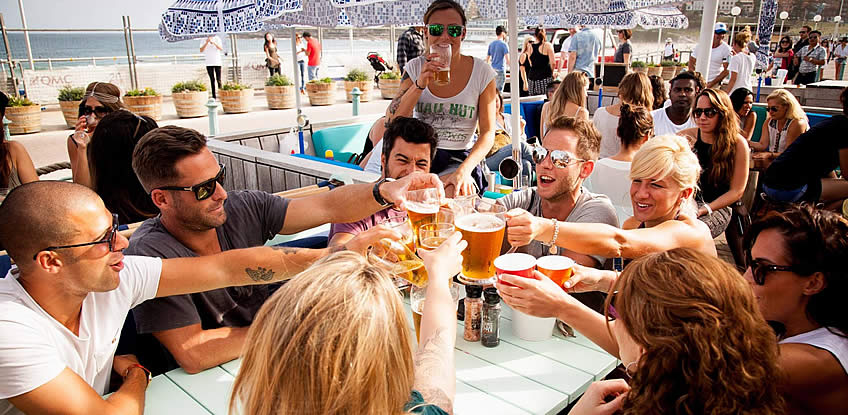 Bills Bondi Beach is not only super cool but serves legendary weekend brunches.
---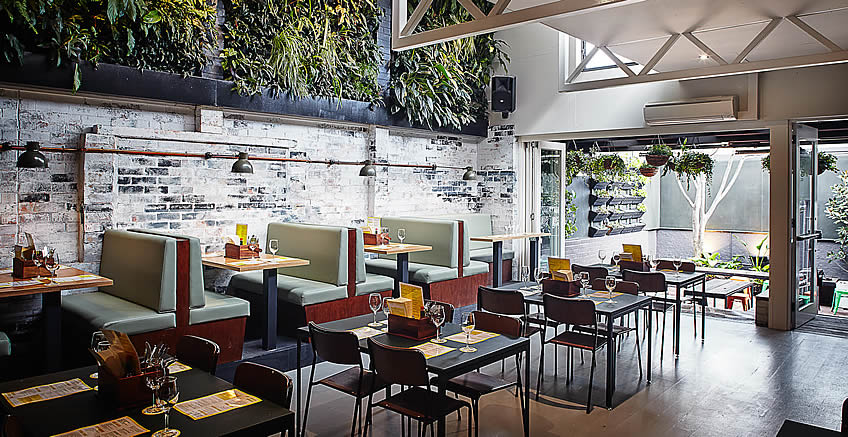 2. Newtown
From the beautiful beachside Bondi, to the alternative inner-city Newtown Sydney.
Once upon a time it was a poster city for grunge.
These days it's a little more hipster.
But the pubs, music and food never disappoint, and keep us coming back time and time again.
The activity here all centres around King Street, a long and action-packed strip that's bustling day and night.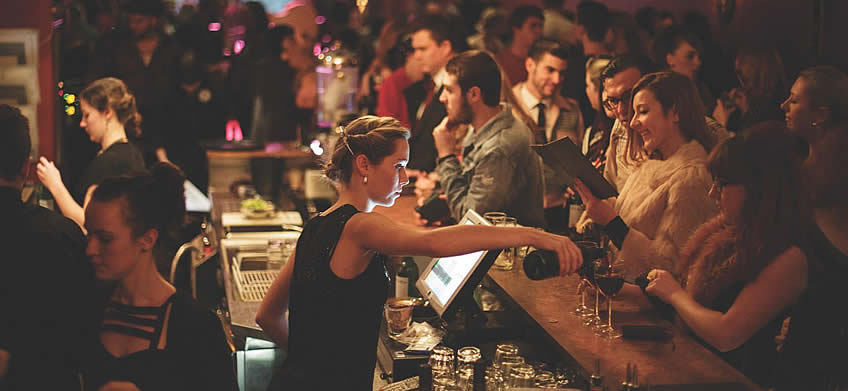 The pubs here are great for drinks, meals and intimate gigs, the Marlborough, Newtown Social Club and The Vanguard (more a restaurant and entertainment space with a 1920s feel) being among some of our favourite venues.
They're places with character, from a time before pubs went all sleek, shiny and sterile.
The Enmore Theatre (just off the main thoroughfare) is the go-to for larger scale events – we're talking everything from Bloc Party and Belinda Carlisle concerts to a Star Wars burlesque parody.
As for the food, where do we start?
Newtown was always our favourite place to grab an awesome curry, and there's plenty of places for that, plus a never-ending array of cuisines from around the world.
And not to mention the great coffee shops and specialty retailers, from designer label boutiques such as Pretty Dog, to vintage clothing and furniture outlets, Better Read Than Dead bookshop and All Buttons Great and Small selling, you guessed it, buttons!
---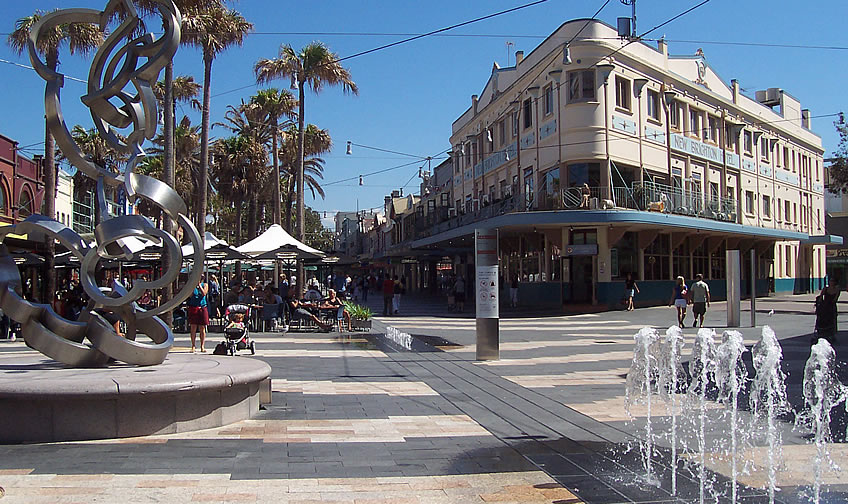 3. Manly
While we love Bondi and Newtown, we're going to be a little bit biased here and declare our undying love for Manly.
Not only is there the attraction of being able to ride a ferry from the city to get here, but we've had some lovely days out with the family, and some memorable nights out with mates.
And best of all, our favourite NRL football team, the mighty Manly Sea Eagles, hail from these parts.
The Corso, flanked by Manly Wharf at one end and Manly Beach at the other, is where it's all at.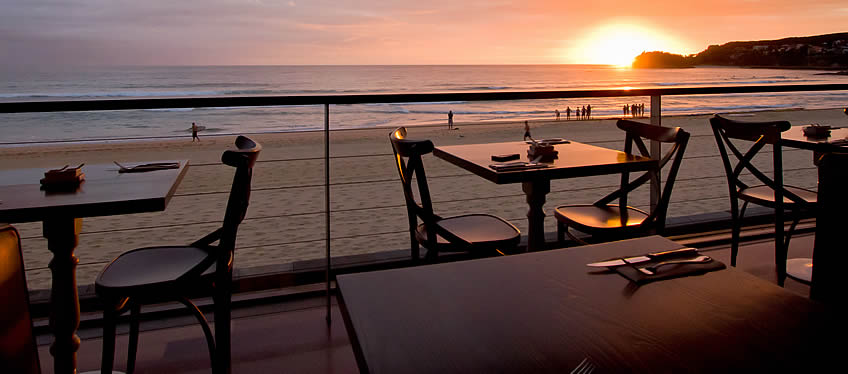 Grab take away fish and chips or a waffle cone ice cream to eat by the surf and sand (mind the seagulls!), or dine at The Pantry restaurant, located inside the historic shell of what was once the beach change rooms.
For a fun night out with friends, start with drinks at Hotel Steyne, or any number of nearby small bars.
At the wharf end, the 4 Pines microbrewery is a top spot for a boutique beer and a bar snack.
For effortlessly casual glam, try Hugos Manly (a "breezily sophisticated harbourside hang with killer views" says The Sydney Morning Herald Good Food Guide 2016) or go to Garfish for sensational seafood.
The Corso has no shortage of cafes for a yummy milkshake, or much-needed coffee.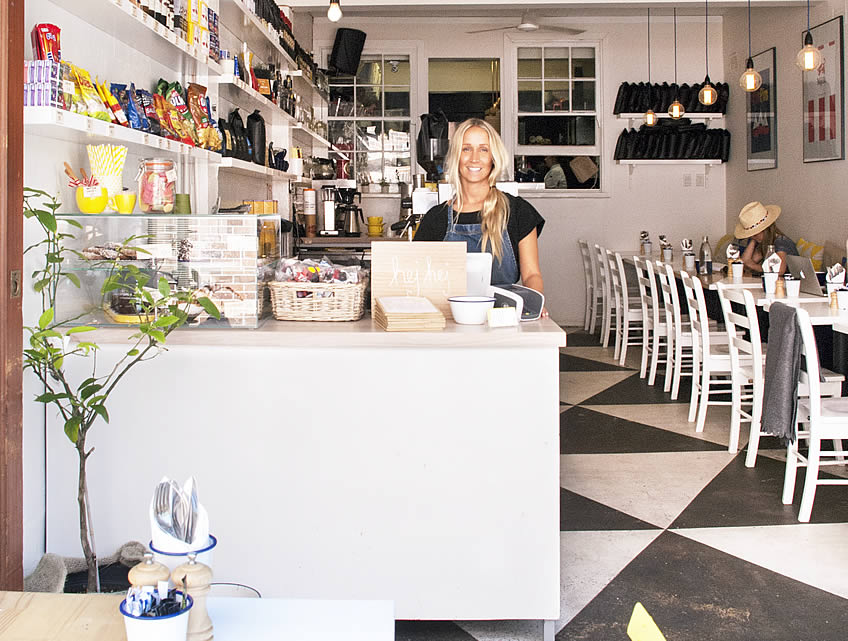 Check out the lane ways too for Fika Swedish Kitchen and other gems.
Shops, buskers, weekend markets and other activities add extra seaside bustle.
Where's your favourite place to eat, drink and be merry? Tell us in the comments section below.