Once upon a time on December 24, we put on our best clothes and headed to the city.
First stop, David Jones store window to marvel at the toy display.
Next, Martin Place to gaze up at the giant Xmas tree.
We might be all grown up now, but we're still big kids when it comes to Xmas.
Lucky there's still this and so much more to do in the lead up to the big day and the summer holidays beyond.
Before Christmas
The City of Sydney is no Grinch.
Not only is it putting on a show for December 24 and 25, it's got five weeks of events planned for city visitors.
Sydney Christmas has more events than you can poke a bauble at.
Here are a few of our favourites: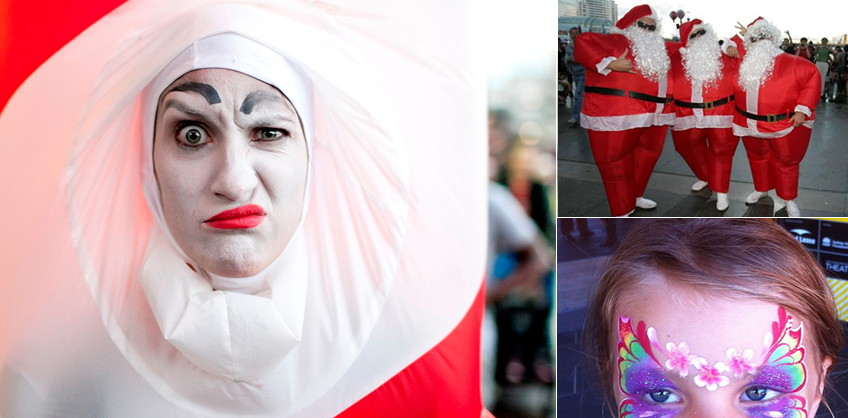 "Come share the love of all things Santa," say organisers.
You don't have to tell us twice.
We love Darling Harbour any day of the year, especially when the jolly man in red is involved.
The festival promises "so-ho-ho much fun for the whole family".
With Santa's maze to explore, the Santa Express to ride, a ferris wheel, roving performers, live music, storytelling, open-air cinema and fireworks, we're in no doubt it will deliver.
Don't forget to snap a selfie with the giant milk crate Santa sculpture!
November 27 to December 24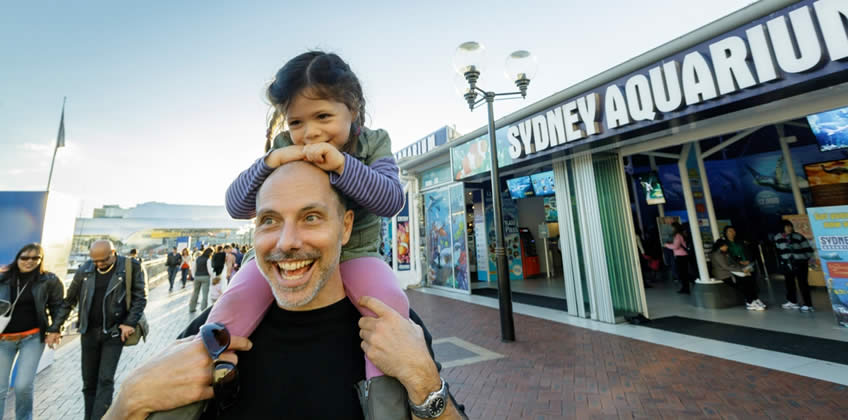 Have we told you the really good news yet?
Being the generous mob that they are at Darling Harbour, Kids Go Free on weekends in November.
Children aged under 12 can have their faces painted, play laser strike, ride on a Sydney Jet, and go to amazing attractions, all for free.
Now that's something to celebrate!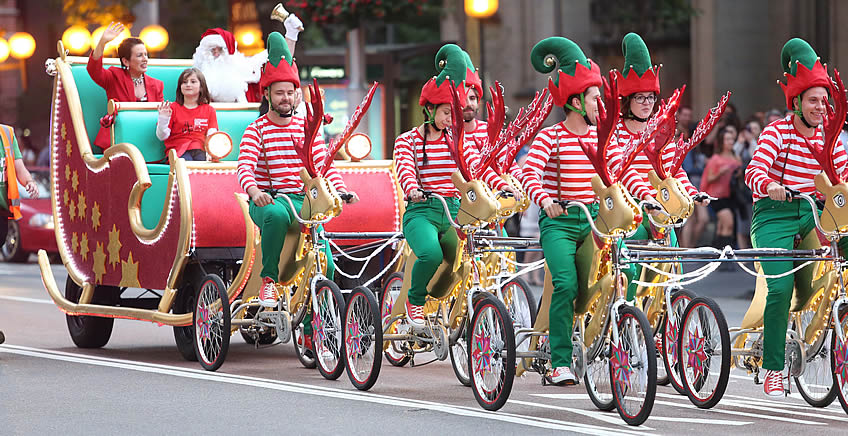 The open-air plaza has been a hub for city Xmas celebrations for as long as we can remember, with the giant tree at the centre of it all.
The first tree lighting and concert is an occasion in itself.
This year it's happening on November 26 (6pm-8.30pm) with Santa and Lord Mayor Clover Moore doing the honours.
Mr Claus, embracing Sydney's love of pedal power, will arrive on a cycle-drawn sleigh, before fireworks cap off the celebrations.
From then until December 25, punters can have a go at virtual tree decoration (text or tweet a message to display in lights on the branches) and marvel at the colourful projections lighting up the facades of beautiful historic buildings around Martin Place (8.30pm to 1am).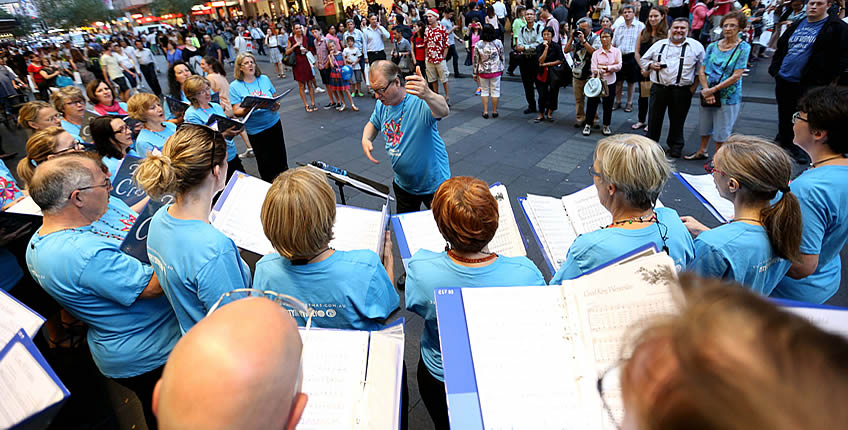 Carols
We don't mean those awful renditions that play on high rotation in shopping malls.
We're talking lovely live music.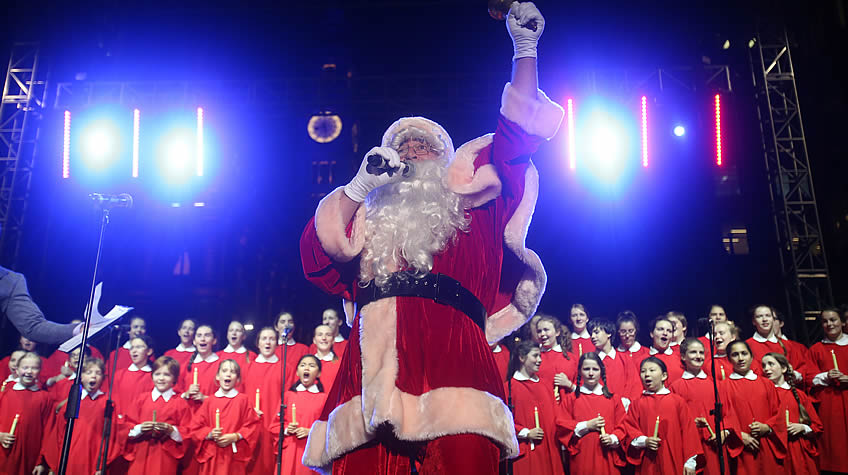 Sydney's hallmark event is Carols in The Domain, Australia's largest free Christmas concert.
The show, now in its 33rd year, will bring stars to the stage and crowds with candles to picnic rugs, for one big sing-a-long on December 19.
Get the voice warmed up beforehand at a free Christmas on the Green concert in Hyde Park on November 26 (6pm-8.30pm).
Then catch the street choirs performing carols in Martin Place (December 1-24, 6pm to 8pm) and Pitt Street Mall during Thursday late-night shopping (December 3-24, 6pm to 8pm).
After Christmas
The party doesn't stop once December 25 rolls around.
There's two more months of beautiful weather to enjoy.
Head outdoors and get along to two of our all-time favourite summer events: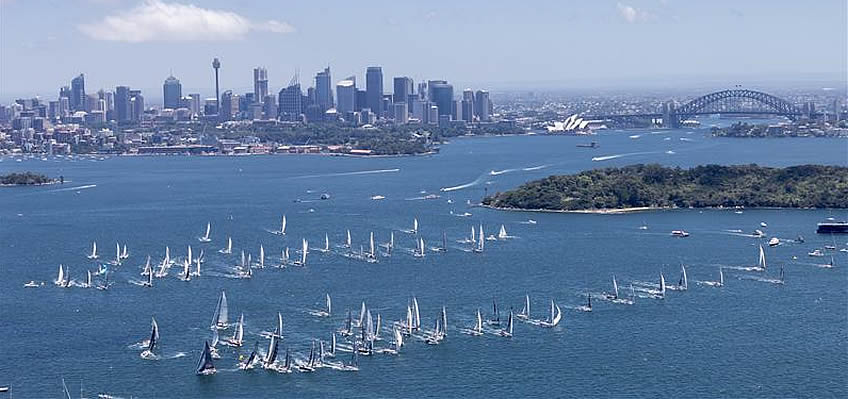 Watching the start of the annual Boxing Day yacht race is tradition in our family.
Not least because it's filled with boating tragics.
Some 600,000 people flock to vantage points around Sydney Harbour to see the offshore sailing spectacle.
As well as the awe-inspiring vessels making the long-distance dash for line honours, hordes of sightseeing boats get as close as they can to the race.
Book a cruise, or pack a picnic and grab a prime position on North or South Head before the yachts cross the starting line, just north of Shark Island, at 1pm.
Also, there are plenty of other things to do on Boxing day whilst in Sydney.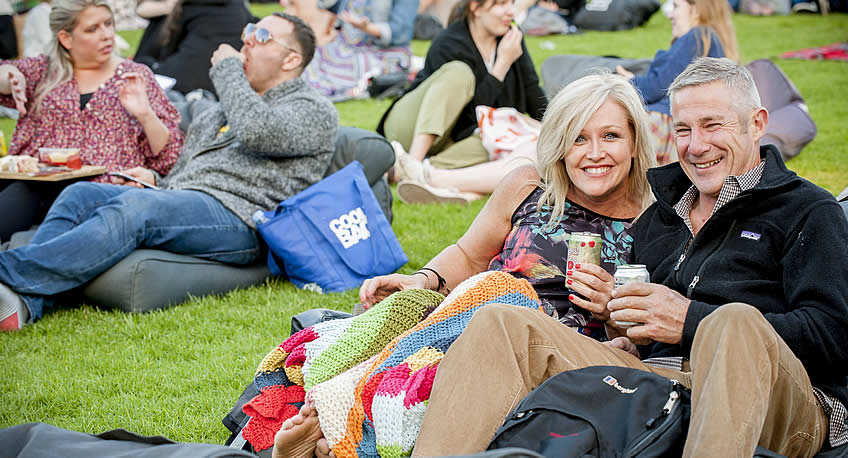 Open-air cinema
Now that you have some downtime to relax and watch a film, why not make the most of the balmy nights and do it outdoors?
Sydney has no shortage of open-air cinema venues set up during summer in parks and beaches around town.
Moonlight Cinema is one of the best-known, showing new release and cult films on the lawns of the Belvedere Amphitheatre in Centennial Park (December 3-March 27).
Others include Ben and Jerry's Openair Cinemas at Bondi overlooking the beach and St.George OpenAir Cinema at Fleet Steps, Mrs Macquaries Point (January 8 – February 19).
What's your favourite Christmas tradition? Tell us in the comments section below.