Yes, we know Christmas is about being with loved ones, and doing good deeds and not just about presents, blah, blah, blah.
But even Scrooge couldn't deny us the chance to experience the prettily-packaged spirit of giving at Christmas.
When the festive season rolls around, our favourite shopping experiences take on that extra tinselly glow.
Stay at Y Hotels and you'll be conveniently close to the best places to find great gifts.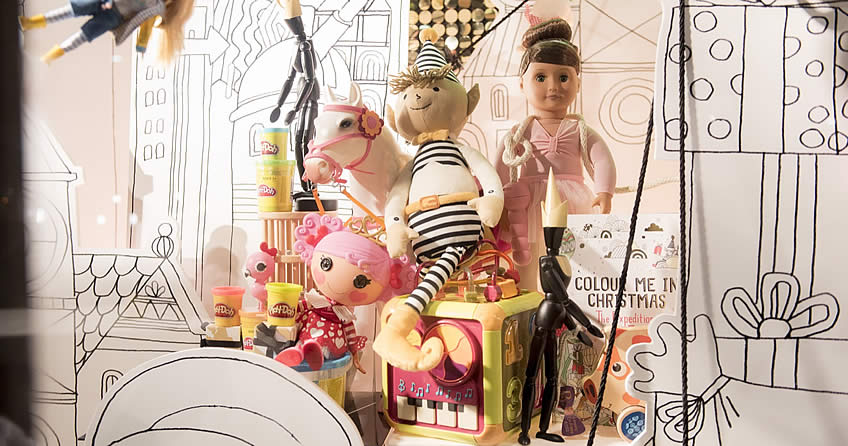 The department stores
Nothing says Christmas shopping in Sydney quite like the exquisitely-decorated David Jones store.
From the moment you spot the yuletide-themed window displays (an outing to view them is among the traditional things to do in Sydney at Christmas) you feel the warm and fuzzy spirit of giving.
The glimmering high-end decorations and the gleaming counters where Christmas gifts are purchased and packed make for a sentimental, yet sophisticated Christmas shopping experience.
The kids will love the excursion too, with face painting and story telling from 11am to 2pm on weekends in November and a colouring in competition from December 5 to 20, in the toy department.
DJs is the perfect place to buy gifts for the family: a fragrance for your significant other; toys and clothes for the kids; sophisticated stationery for young adult nieces and nephews; home wares for mums and dads; and hampers for grandparents, aunties and uncles.
While we're passing on the $999 "ultimate treasures" hamper (don't let us stop you though!) they have plenty of options costing from as little as $29.95.
Don't forget to check out Sydney's other major department store, Myer, too.
---
The high street
City planners have used the street closures for Sydney's light rail construction as the perfect excuse to bring a festive atmosphere to shopping on George Street.
And they haven't stopped at a Christmas tree and a few lights.
There's free gift wrapping, live entertainment, fashion parades, face painting, photo booths and wifi zones.
Pop-up retail outlets complement the endless array of permanent stores on the high street selling everything from home wares to handbags, technology (yes, the Apple store is here), toys, food and fashion.
---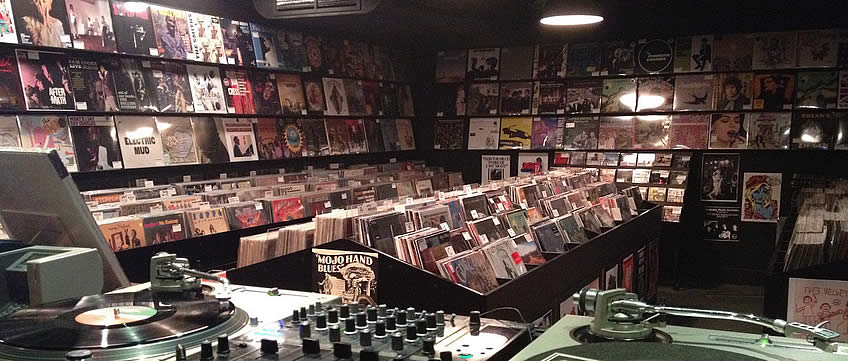 The specialty stores
A big city we may be, but Sydney shopping still offers boutique buying and personal service to help match unique gifts to hard-to-buy-for recipients.
Mojo Record Bar is on our much-loved list of speciality retailers.
The basement store sells new and used vinyl records.
And did we mention there's a small bar out the back too? Browse, buy and have a beverage!
For the booklover in your life, head to Abbey's.
It's the place to go to track down hard-to-find books, as well as the latest releases.
Readers of science fiction and foreign languages are well catered for too.
Describing itself as "an Aladdin's cave for readers" this shop, opened in 1968, is a much-loved Sydney institution.
---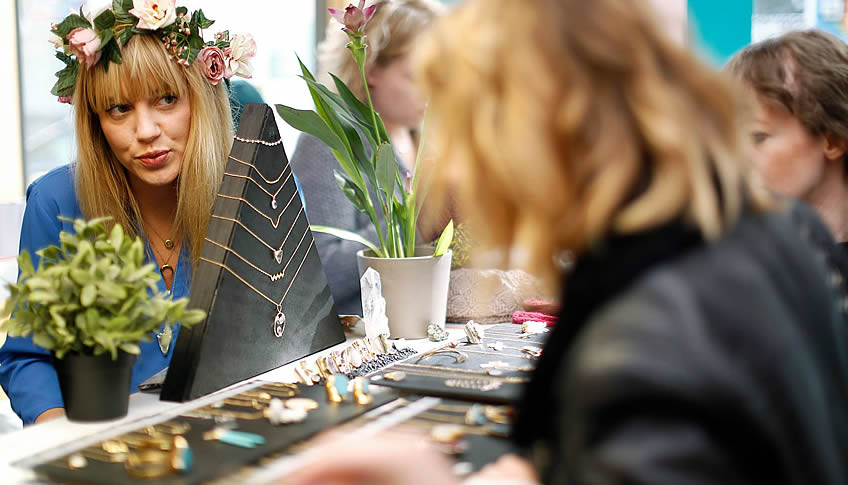 The markets
Sydney has so many great markets, it's difficult to pick the highlights.
Our favourites this festive season include:
Sydney Made: Etsy Local Christmas Markets – Tap in to the Etsy movement.
For the uninitiated, it's a global marketplace connecting people offline and in the flesh to make, sell and buy unique, vintage and handmade items.
Get your Christmas goodies from the Sydney Etsy market on November 28 at the Seymour Centre in Chippendale.
These Chippendale markets usually held on the first and third Sundays of the month are taking a twilight (4pm-9pm) twist on December 3 and 4.
Christmas activities and festive entertainment will accompany the 60-odd stallholders, live music and art demos.
The Rocks Village Bizarre Night Markets – Enjoy performances and interactive experiences while shopping for handcrafted treasures and grabbing a bite to eat.
Fridays (6.30pm-10pm) until December 18.
---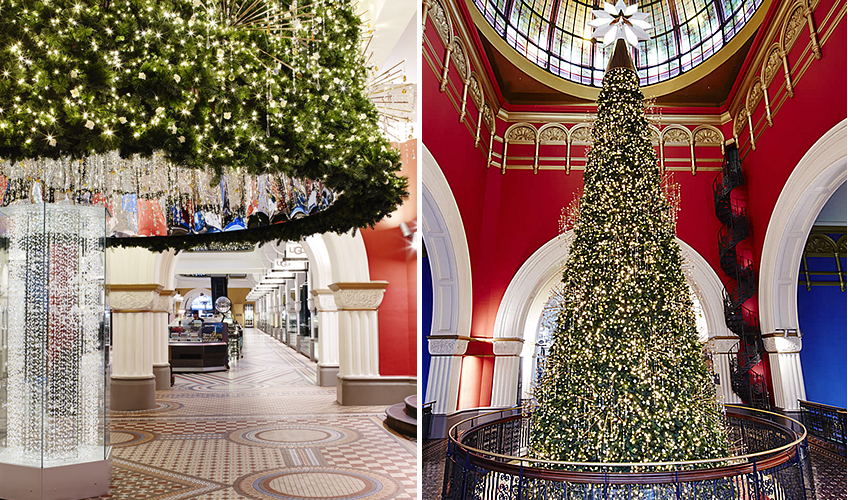 The Arcades
Arcades are the original Sydney shopping centres.
Two stand the test of time in the CBD, with their dazzling architecture and regal air.
They are especially visit-worthy at Christmas.
Even if you don't buy a thing, the QVB has the massive Swarovski Christmas tree to admire.
With 82,000 crystals and 65,150 lights, this sparkling 6.5-tonne beauty took 102 people 44 hours to put up. The result – beautiful!
Stock up at Haigh's Chocolates for the gift-recipient with a sweet tooth (careful you don't gobble up the goodies before you get them home) at The Strand Arcade.
Find rare gifts for art lovers and collectors at stores such as Strand Coins selling (as the name suggests) coins, banknotes and collectables.
What's on your Christmas wish list? Tell us in the comments section below.