When images are beamed around the globe of Sydney on New Year's Eve, it's the dazzling light show in the skies above the harbour that the world recognises us for.
It may sound corny, but there's something seriously enthralling, and even a little bit magical, about being there to witness it.
And it doesn't matter whether you have big bucks to spend, or no money at all, there's options for everyone to get a glimpse.
City of Colour is the theme for the Sydney fireworks 2015.
Here's where to go to see the 9pm and midnight shows, before heading back to Y Hotels for a well-earned sleep-in.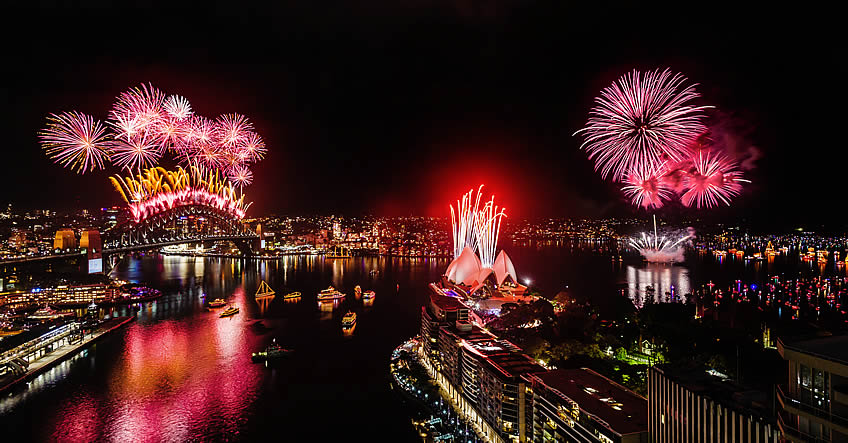 — FOR FREE —
Front row access to the world-famous Sydney NYE fireworks show. For free.
There's got to be a catch. Well, no.
Not if you don't mind camping out for the day to secure a vantage point.
Study up on our picks for prime positions, and plenty more listed in the City Of Sydney NYE guide.
On the day, pack a picnic and get there early to secure a seat. And we mean early.
Don't be surprised to see people lining up to enter viewing precincts as soon as they open at 7am on December 31.
Seriously. So get there early. Maybe not that early. But early!
---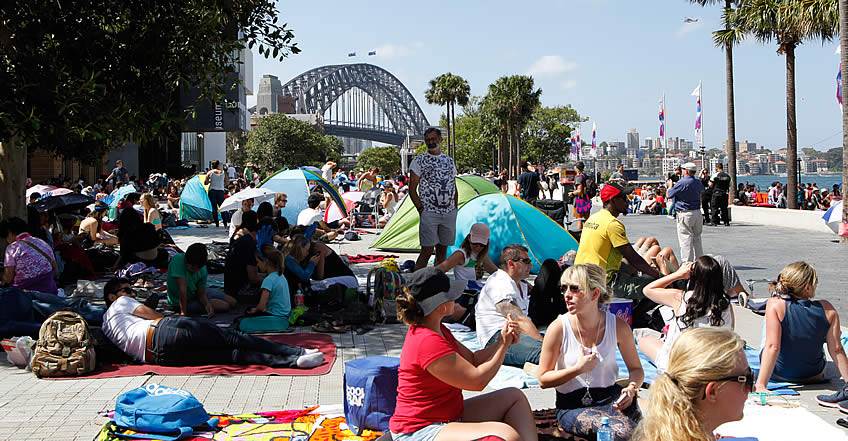 Circular Quay and The Rocks
Front-row views of the Harbour Bridge and Opera House make Circular Quay one of the most coveted, but crowded, places to be on New Year's Eve.
If you like your party places jam-packed and pumping, then this is the area for you.
West Circular Quay and Bennelong Point, are top spots with clear views, and reach capacity early in the day.
East Circular Quay and the Promenade are great positions too but have more limited views.
The Rocks is another supremely popular place to be on New Year's Eve, for its proximity to the fireworks and the festive atmosphere.
Hickson Road has great harbour-view vantage points, and Dawes Point Park, under the Harbour Bridge's southern pylon, has good close-up views too.
---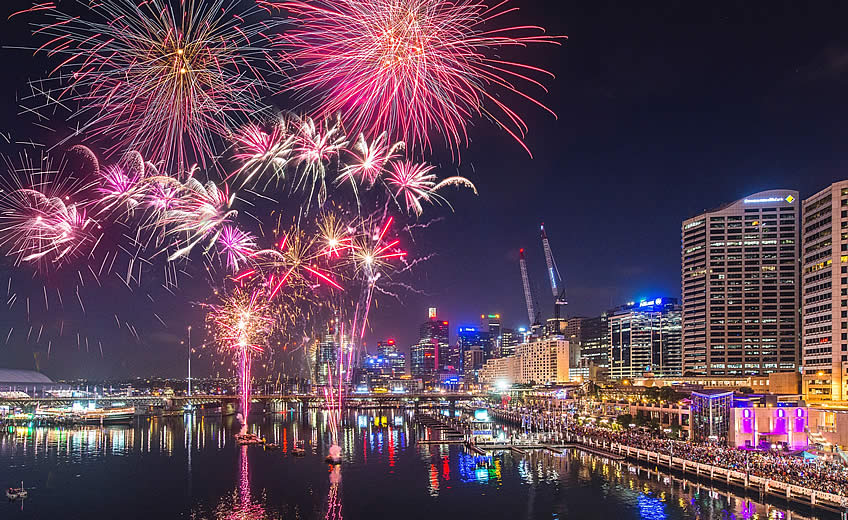 Darling Harbour
These guys are experts when it comes to fireworks.
The precinct has displays at 9pm on Saturday nights most weeks of the year, so it's well rehearsed when it comes to December 31.
For Sydney New Year's Eve 2015, Darling Harbour will have fireworks shows at 9pm and midnight.
Plus six flame-jet shows between 7.30pm and 11.30pm.
It's a great family-friendly environment.
While the pace is a little less hectic than around the main Sydney Harbour foreshore, it still gets busy here too.
---
— FOR A FEE —
Whether it's a restaurant, function space, user-pays access to outdoor harbour-view areas, or a cruise you choose…book early.
Tickets are already being snapped up, so book early. Did we mention to book early?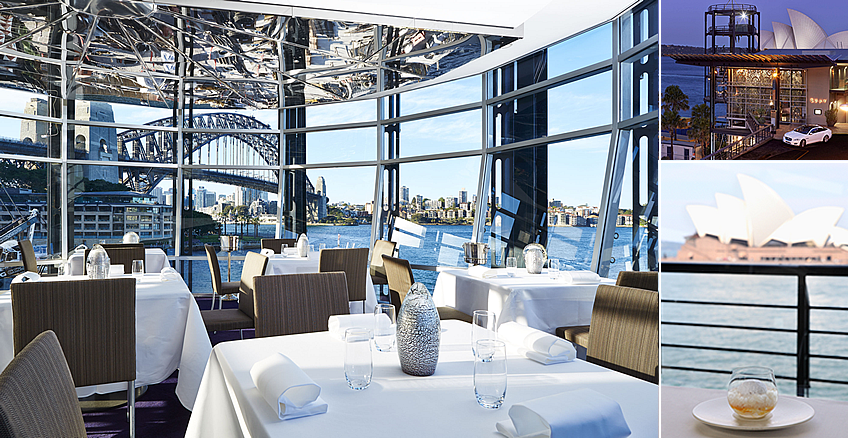 Restaurants
If you want to beat the outdoor crowds at free vantage points in Circular Quay, The Rocks and Darling Harbour, treat yourself to a premium ticket (with a price tag to match) at any number of the amazing water-view restaurants.
And they'll throw in a sumptuous gourmet feast!
Ticket prices range from anywhere from $165 at Darling Harbour's Nick's Seafood to $750 at The Sydney Cove Oyster Bar in Circular Quay and $1250 at Quay in The Rocks.
---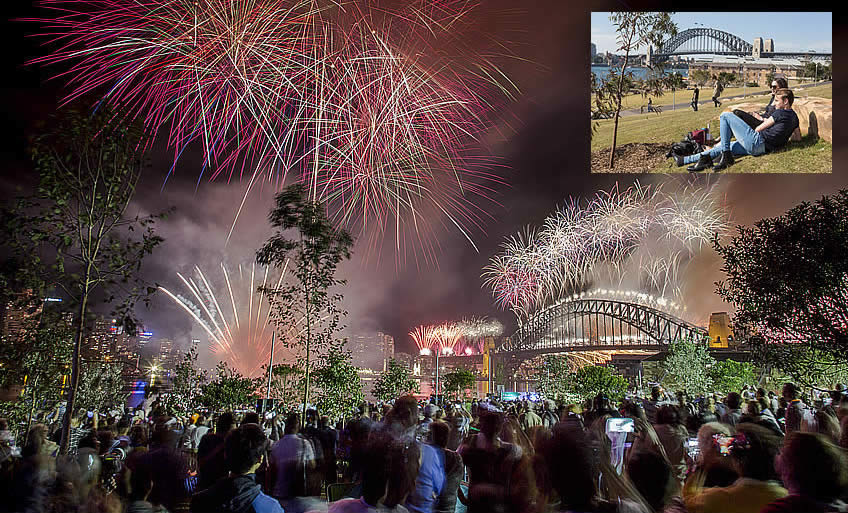 Barangaroo Reserve
Barangaroo is calling them "the best value-for-money New Year's Eve tickets in Sydney" and at at $14.50 for kids, $29.50 for adults and $79 for families we couldn't agree more.
Sit back, enjoy the view and welcome the New Year with a picnic on the lawn of Sydney's new harbour headland park.
Selected locations in the reserve have views of the western face of the Harbour Bridge for the midnight fireworks display.
---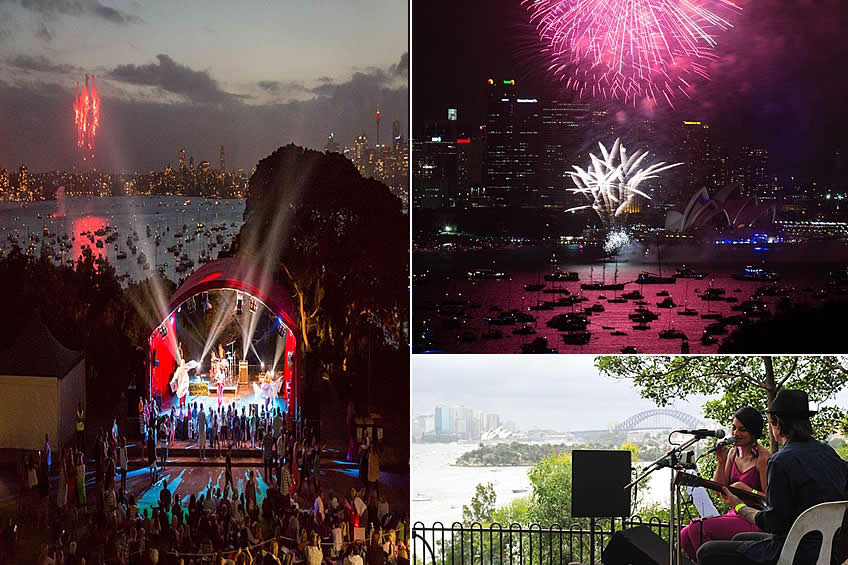 Taronga Zoo
We attended a wedding here not long ago (yes there are photos with giraffes in the background!) and are still marvelling at what a great place it is for a party.
Not only are you nestled away in a lovely wildlife sanctuary, the panoramic views of the harbour are amazing.
Celebrate Sydney NYE on the Concert Lawns and enjoy live entertainment before the fireworks show.
Many tickets have sold out but some remain and cost $170 adults, $100 children and $460 a family.
Or go for cocktails, canapés and uninterrupted, panoramic views of Sydney Harbour and the fireworks at the Taronga Centre.
---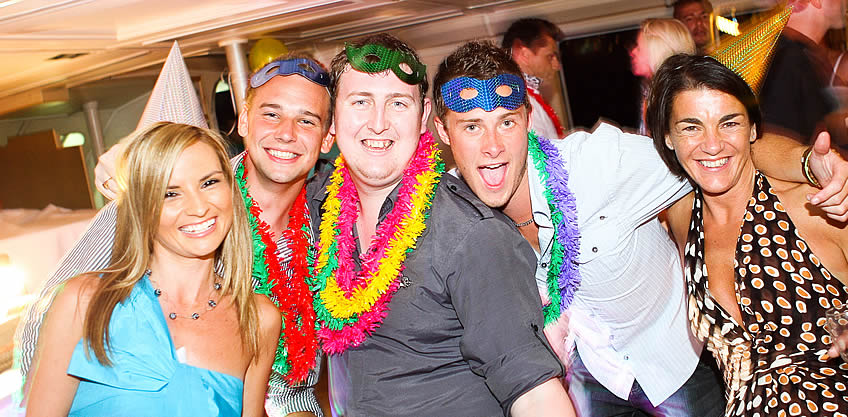 Harbour cruise
You can't get much closer to the fireworks than being on the harbour.
Take a cruise and you'll also be part of the NYE Sydney show – vessels are illuminated to form a Harbour of Light Parade.
Heaps of tour companies offer great packages.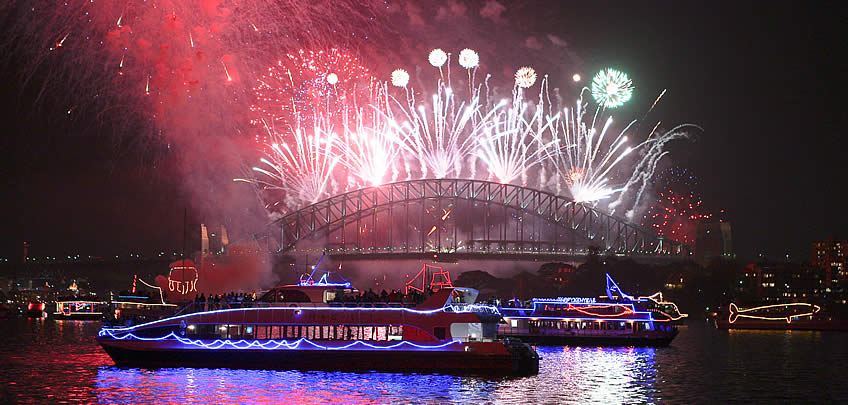 Bass & Flinders Cruises has trips leaving from Circular Quay, Darling Harbour, Sydney Fish Market and Manly.
Ticket options range from $175 to $650.
Australian Cruise Group is proving popular, with several of its cruises, costing between $595 and $1000 an adult, sold out. Tickets for remaining options are priced from $595.
Where will you be when Sydney welcomes the New Year? Tell us in the comments section below.