Sydney is known for its famous landmarks, but it's music that really makes the city hum.
From mega arenas staging some of the biggest names in the business, to pubs making space for a muso with a mic, and raw talent taking it to the streets, there's a space playing music for every fan's taste.
Booking a ticket to watch a gig is also the perfect excuse to stay over at Y Hotels.
Or book your stay, then head out to discover some unexpected musical magic.
Here's our guide on where to go: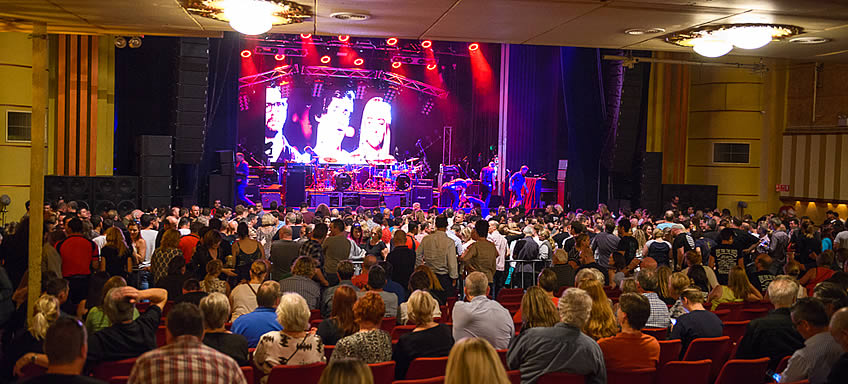 Newtown
This place was born to rock.
Just being in Newtown lends street cred to any venue playing live music.
Once a haven for everything grunge and alternative, it's a bit more mainstream and trendy these days.
But whatever pub, club, or theatre you choose to listen to great tunes, it's a really raw and intimate experience.
The Enmore Theatre is one of our all-time favourite venues, with its art deco design, ultra-springy dance floor and the bar in the lobby for a pre-show drink.
It's also where we watched one of our best ever live acts, Queens of the Stone Age.
Take advantage of the Enmore's close proximity to some of the best bars in Sydney, along Enmore Road and King Street.
Or get your tunes and tonic at any one of the many pubs and clubs in the area.
Newtown Social Club offers a friendly atmosphere, food and drinks and, as the club puts it: "all our favourite local, national and international tunes pumping through the place".
---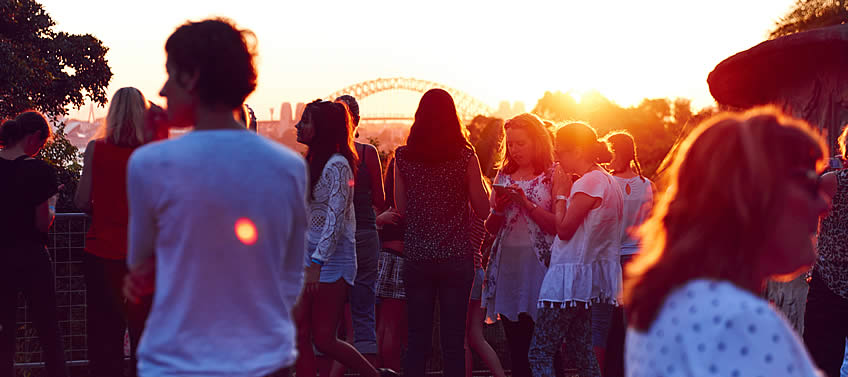 Taronga Zoo
No we're not passing off the trumpet of an elephant, the roar of a lion, or the screech of a monkey as live music.
Well you might hear those things during a visit here, but between January 28 and March 12, some of the best names in the music business will perform live on the lawns, with harbour views to boot.
Tickets to the 2016 Twilight at Taronga summer concert series are already going in record time – John Butler Trio, The Waifs, Birds of Tokyo, Björn Again's Saturday show and Missy Higgins gigs are already sold out.
But there's plenty more music to enjoy of a Thursday, Friday or Saturday night.
Courtney Barnett, Josh Pyke, Violent Femmes and the James Morrison Big Band are but a few names sharing the impressive bill.
Best of all you can pack a picnic and enjoy music under the stars!
---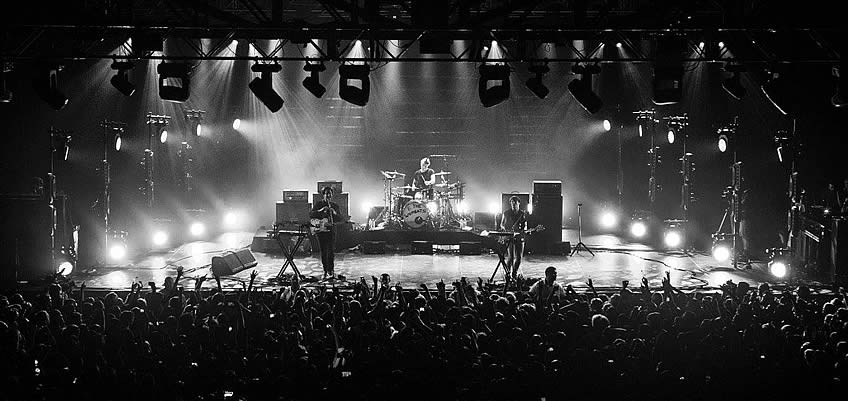 Hordern Pavilion
Set in the Moore Park Precinct in the city's east, this venue has a stellar history as one of the best live music venues Sydney has produced.
Long before our time it staged concerts by the likes of The Jackson 5 and Frank Sinatra.
As for our own memories, seeing Coldplay, Ben Harper and the Arctic Monkeys perform here are among the highs.
These days we're pretty excited about the upcoming Boy & Bear gig (February 12).
The Hordern has the advantage of being big enough to accommodate sizeable concerts, but small enough so that you still feel connected to the stage.
No nosebleed sections here!
---
Allphones Arena
With Elton John having brought the curtain down on December 19 at the Qantas Credit Union Arena (known to most of us by its former name the Sydney Entertainment Centre, now closed for a year-long rebuild) Allphones Arena at Sydney Olympic Park is set to become the place for major Sydney events and mega concerts.
And 2016 is already shaping up to be a massive year.
Already confirmed are Madonna (March 19 and 20) Bryan Adams (March 16) Black Sabbath (April 23), Iron Maiden (May 6) and André Rieu (Oct 22), which admittedly is not our cup of tea, but hey, it could be a nice excuse to take your mum away for a show and stay at Y Hotels for the weekend!
Plus there's some great acts for the kids – Ice Age Live (April 15-17) and the Disney on Ice Magical Ice Festival (July 13-17) among them.
---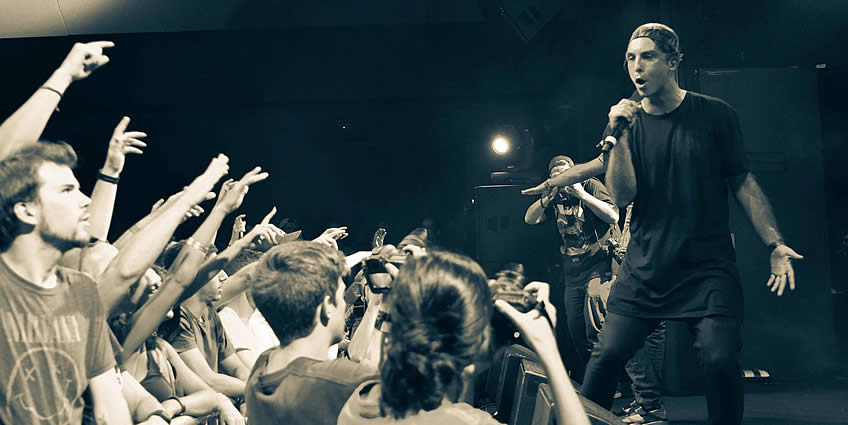 Manning Bar
Revisit your student days and that carefree obsession with partying and live music.
The Manning Bar at the University of Sydney is of course a student bar, but also known among the broader public as a well-established and widely-respected live music venue.
A long and enviable list of acts have played here – Gotye, Wolfmother and Foo Fighters being among our top picks, to name but a few.
Our spies tell us the Thundamentals gig in 2015 brought the house down.
As they put it: "Great band, lively show and a full house."
---
Street buskers
It's where raw talent is often discovered, and people who don't take their music too seriously can be appreciated.
Take a walk around the streets of Sydney and you'll find lively and entertaining buskers on many a street corner.
Circular Quay is a hotspot, as are The Rocks, Darling Harbour and the Central Station pedestrian tunnel.
A friend of ours was so impressed with a busker at central that she and her fiancée tracked the muso down to play at their wedding!
The Corso at Manly and Oxford Street Mall, Bondi Junction, is where you'll hear buskers in the beachside suburbs.
A final note…
If you're wondering why legendary Sydney live music venues The Basement and The Metro Theatre aren't on our list, check out our Best venues to see a show post.
What's your favourite Sydney live music memory? Tell us in the comments section below.