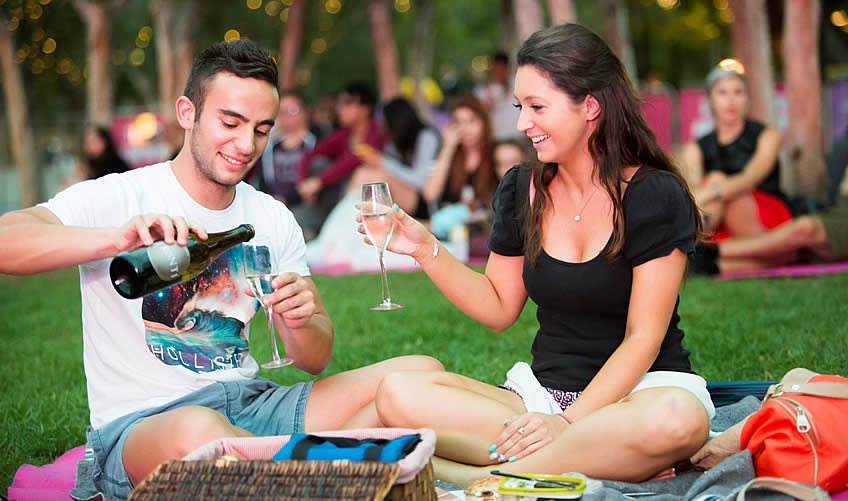 We're lovers not fighters here in Sydney.
From romance to multiculturalism, sexual equality and personal diversity, no matter who you are or what you feel, you're welcome here.
It's this arms-open-wide attitude getting us super excited about sharing the love for Darling Harbour's Month of Love (February 5 to March 5).
Chinese New Year celebrations (February 6-21) are set to bring more good fortune to Sydney during 2016's Year of the Monkey, with people born under this sign (us coincidentally) said to be fun-loving, inventive and curious.
With each celebration so action-packed with events, we're here to help get you started on your quest for love and luck.
Here's our top three picks for each festival.
---
Month of Love
Suitably timed around Valentine's Day(February 14) and the Sydney Gay and Lesbian Mardi Gras (parade on March 5 with events from February 19 to March 6) this family-friendly festival brings a bucket-load of free and some ticketed attractions, events and installations to Darling Harbour.
There is so much to choose from, but we're really loving: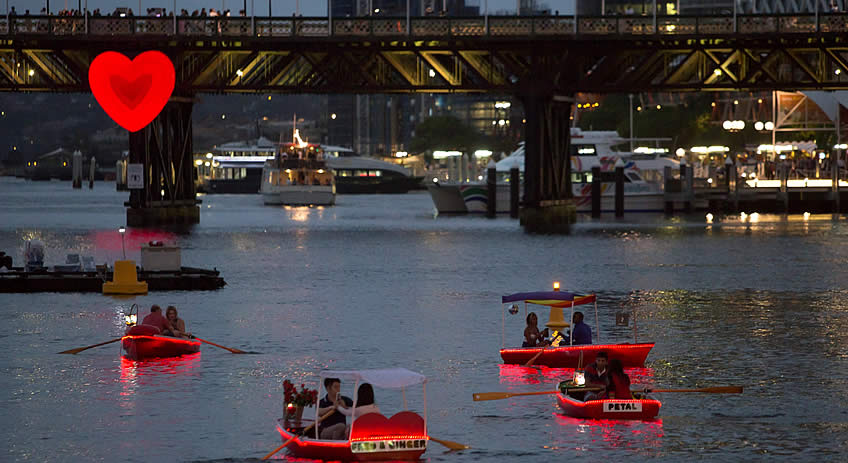 A red row boat, adorned with flowers, a heart-shaped stern, with white fabric canopies or lovely lanterns.
How romantic.
Did we mention the boats glow softly in the moonlight too?
Hire one and let romance blossom in the calm, gentle waters of Cockle Bay.
The beautiful little rowboats, named after a famous lover in history, are just made for two.
Wednesday, Thursday, and Sunday (6pm-10pm), Friday and Saturday (6pm-11pm), $30 for 30 minutes.
Bookings recommended.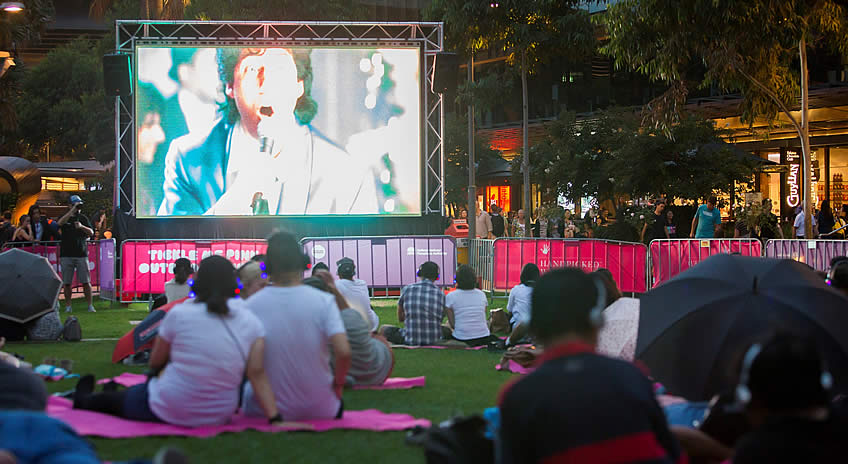 Movies always tickle our fancy.
Add a lush lawn, a cosy picnic rug and a picnic basket full of goodies and our heart is yours.
Snuggle up to your nearest and dearest (the love of your life, or cherished family and friends) in front of romantic films on the outdoor big screen in the Darling Quarter's Village Green.
Thursday and Friday from 8pm.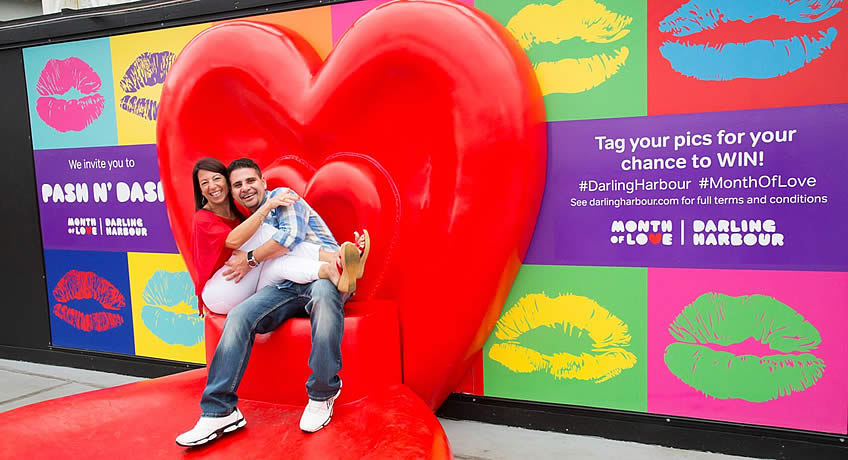 3. Pash 'n' Dash
We're all for PDAs (note to the over 55s: PDA stands for "public displays of affection") and the quick pash.
So we're loving the potential to combine both, in front of a like-minded crowd or for a super-cute social media update, at the Harbourside Amphitheatre photo station.
Or grab a selfie and steal a kiss, mistletoe-style, underneath the giant illuminated triple love hearts suspended under the expressway in Palm Grove.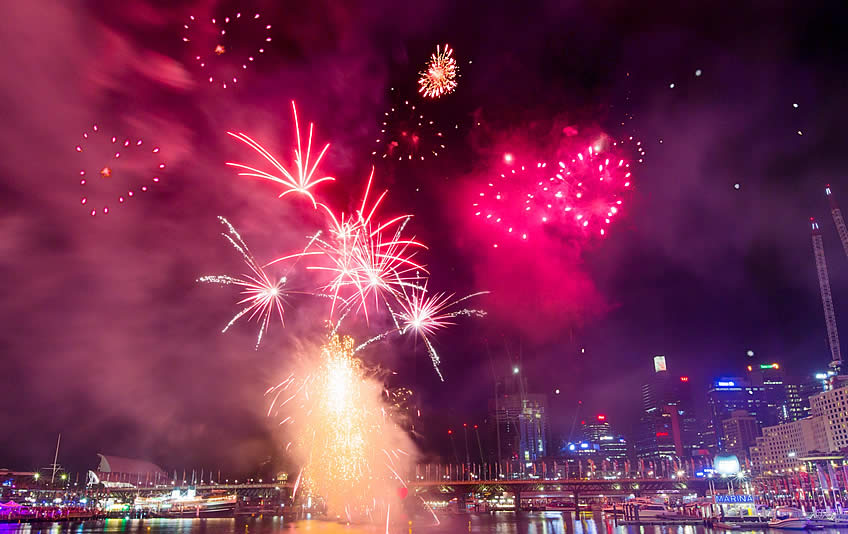 Notable mention: Loved Up Fireworks, complete with heart-shaped pyrotechnics, on Saturdays from 9pm.
But wait, there's more… during February at Darling Harbour you'll also find festivals celebrating Australia's pride in its Serbian (February 6-7) and Greek (February 27-28) cultures.
---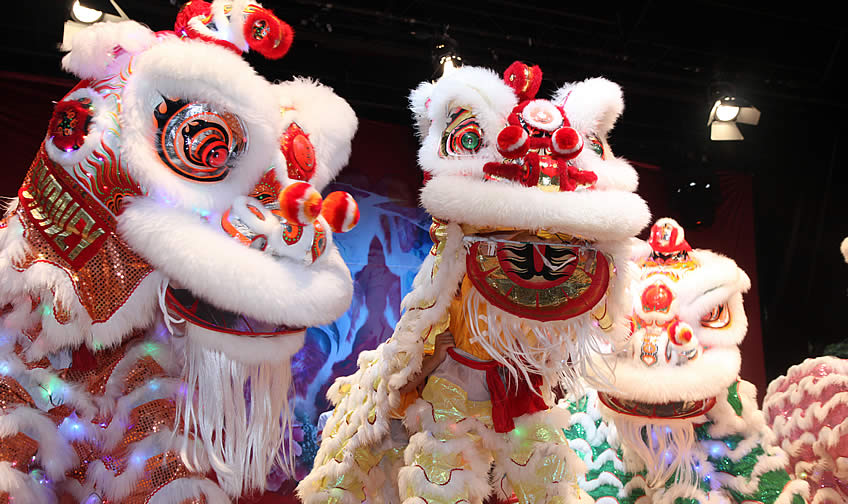 Chinese New Year
One of the biggest events on Sydney's Chinese cultural calendar, and sure to bring more than a little luck to all and sundry, is the Chinese New Year Festival.
Wander from Circular Quay to Chinatown, Darling Harbour and beyond for a look at lanterns and lion dances, the sounds and sights of opera and art, a taste of tea and a bite of yum cha, plus plenty of free family fun.
Honouring 2016, the year of the monkey, this celebration brings more than 70 events to Sydney, including: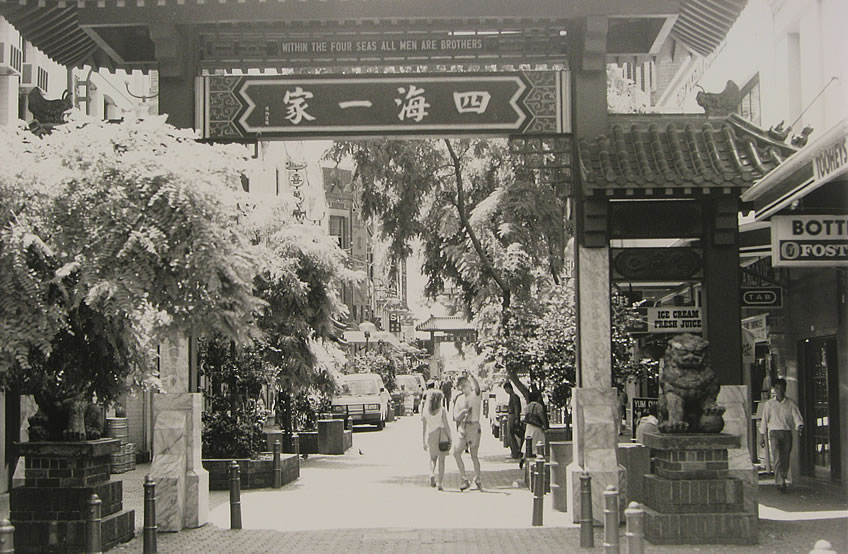 Walking through Chinatown at any time is an experience in itself, from the colourful gates marking entry to Dixon Street, to the maître d's outside busy restaurants courting patrons, and the bustling fresh food stands at Paddy's Markets.
Hear stories from the precinct's past, of how the area grew from humble fruit market beginnings to the lively hub of shopping, dining and action-packed festivities that is today.
February 10, 16 and 21, 11am to 12.30pm. Adult $8, child $4, optional yum cha $18.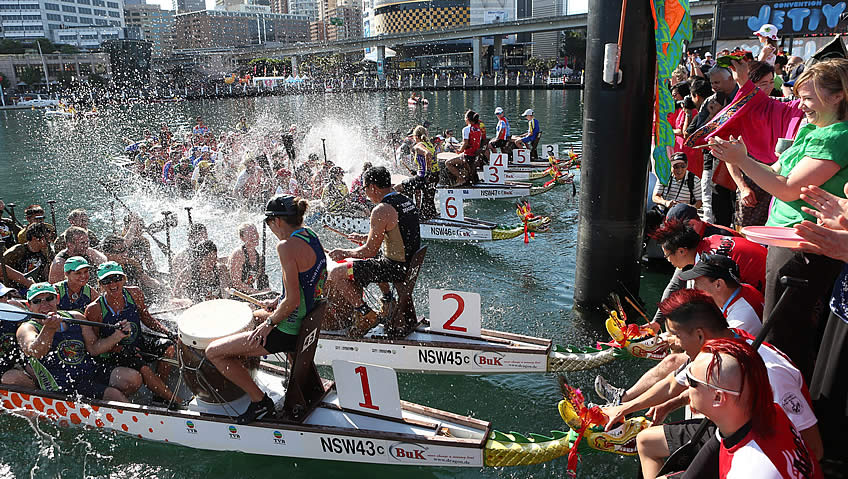 Catch all the colour and action on the water as some 3000 paddlers compete in one of Australia's largest dragon boat competitions.
Having held a special place in Chinese culture for more than 2000 years, these days dragon boat racing is enjoyed by a host of energetic types with plenty of team spirit.
After a ceremonial awakening of the dragons and blessing of the waters, the 12-metre vessels will battle it out, while spectators cheer the race on from a 90-metre viewing pontoon on Cockle Bay Wharf.
February 20 and 21, 9am to 3pm. Free to view.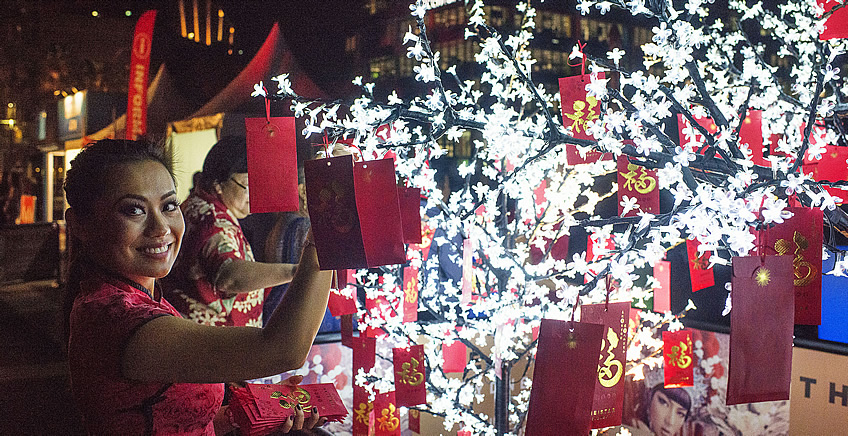 What better way to celebrate any culture than with fabulous food, drink and entertainment?
Pyrmont Bay Park will come alive with pop-up market stalls offering a tantalising menu of Asian cuisine.
Herald the new moon with bites and beverages.
February 4 to 14, weekdays 5pm to 10pm, weekends 4pm to 10pm.
Notable mention: Lunar Lanterns, complete with 12 Chinese zodiac animal-themed installations in iconic locations around the harbour, CBD and Chinatown including the Opera House, Martin Place and Hyde Park.
What do you love about Sydney? Tell us in the comments section below.