We love sport.
All the better when someone else is doing the grunt work!
And there's plenty that gets our heart rate to a workout pace: being trackside to watch a photo-finish horse race; or seeing gravity-defying shots (as well as those gravity defying cozzies) on a beach volleyball court.
We get excited watching sail boats vie for position on a spectacular Sydney Harbour water course, and can't contain our compulsion to cheer and jeer (at full volume) in a stadium packed with fellow rugby fans.
When we're ready for zen, it's off to yoga with our feline friends.
Book with Y Hotels, study up on our season pass and get going to Sydney sporting glory.
Autumn Racing Carnival
We love a change of seasons.
Perfect excuse for a new wardrobe.
Where better to debut your awesome autumn wear than with a day at the Sydney races?
Show it off at the Girvan Waugh Randwick Guineas Day (March 5) or the Longines Golden Slipper Day (March 19 at Rosehill).
The gorgeous garb on show around the racecourse is the next best thing (or best, depending who you ask) to the immaculate and majestic horses at the centre of the action.
If the implied glamour of a day at the races isn't excuse enough to dress up, take the trackside party as a sign.
DJs and live music are on the bill to keep punters entertained between races.
---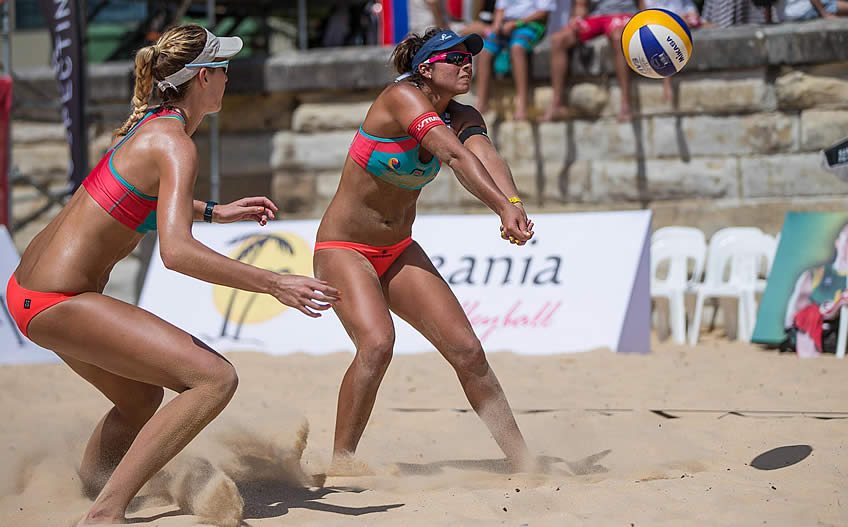 Volley Fest Manly
Natalie Cook and Kerri Pottharst put beach volleyball well and truly on the map in Oz with their gold medal winning performance on home sand at the 2000 Sydney Olympics.
The cheeky costumes have helped the profile of the sport a bit too!
These days it's pretty common to see a bunch of friends having a friendly game on the sand at Sydney beaches.
And one of our finest beaches, Manly, is all pumped up to host Volleyball Australia's Volleyfest event from March 18-28.
The world's best competitors will descend on the sands of Manly in what is billed as one of the biggest beach volleyball events in Australia since Sydney 2000.
The tournament includes the Australian Beach Volleyball Tour Finals (March 18-20), the Four Nations Cup (March 21-22), and the AVC Asian Beach Volleyball Championships (March 25-28).
---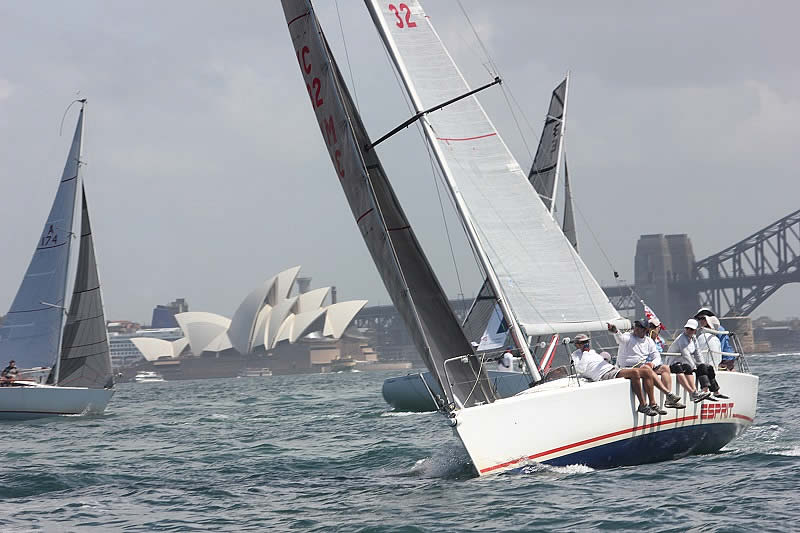 Sydney Harbour Regatta
We come from a family of boating enthusiasts.
So the sight of sails of any description sets our spirits soaring and casts our minds towards the horizon.
Imagine then our excitement about the impending Sydney Harbour Regatta (March 5-6).
More than 160 boats have entered the iconic regatta and are set to race on Sydney Harbour and offshore with seven different courses for more than 20 divisions.
Organisers are promising plenty of action shoreside too.
The "festival of fun" has dinghy sailing for kids, live entertainment and a beach party on Saturday night.
---
Super Rugby
The professional international union code of football known as Super Rugby is back bigger and bolder in 2016 with three new sides – the South African Kings, the Argentinian Jaguares and the Japanese Sunwolves – introduced to an expanded 18-team competition.
It's taking Super Rugby beyond its traditional Australia-New Zealand-South Africa heartland to new places, new markets and new crowds.
That said, our hearts will remain firmly placed with the Waratahs, representing our home state of NSW and with a home base right here in Sydney.
Catch the 'Tahs in action for their next fixture on March 18 (vs the Highlanders of Dunedin, NZ) or book for the April 3 match (vs the Melbourne Rebels) at Allianz Stadium in Moore Park.
---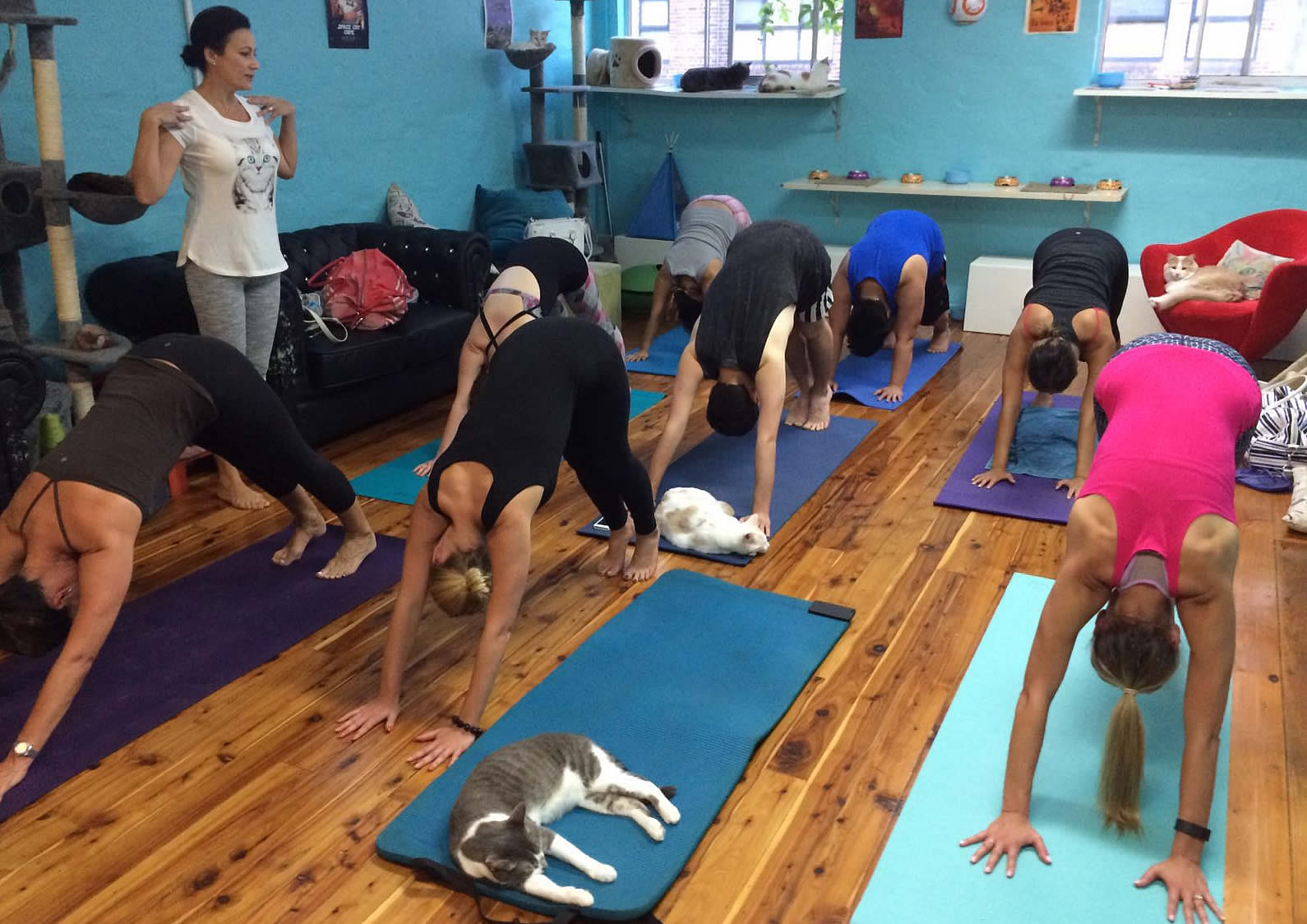 Cat yoga
Yep, you heard us right, cat yoga.
As in downward dog with felines.
We love anything kooky, especially something that helps us relax and keep in shape.
Plus this supports rescued animals too!
And this activity is ideal for visitors to Sydney.
You can book in for a one-off yoga session, and the cats come with the class.
Sounds a little zany?
Of course it is, and that's why we (and hopefully you) will get a kick (or at least a stretch) out of it.
Book online for a class (they're held on Monday and Thursday evenings) at Catmosphere Cat Café in Surry Hills.
The one-hour session includes 45 minutes of yoga, followed by 15-minutes of kitty cuddle time.
(Plus bonus interruptions mid-practice from willing "catstronauts" who wonder what on earth you're doing!) .
And if you're still wondering what the hell a cat cafe is, well, it's basically a cafe with cats.
Catmosphere has a coffee sipping space (drop in any time) and two cat rooms (make a reservation to visit the rescue kitties).
Yoga is just one of the "pawsome" activities on offer.
Enjoy coffee and cookies (cat-shaped of course), bring your mates for a party, or sponsor one of the critters.
Keen to try cat yoga? Or attend a Sydney sporting event? Tell us in the comments below.