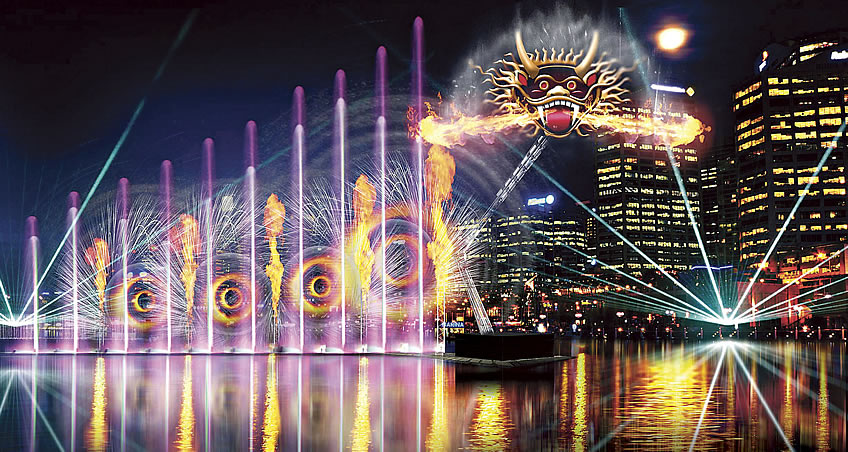 Just when we thought Sydney couldn't get any more beautiful, what with its glistening harbour, world-famous landmarks and sparkling city skyline, Vivid Sydney is back to remind us this city positively glows.
With more than 80 installations and projections set to illuminate Sydney Harbour and precincts around Darling Harbour, Martin Place, the Royal Botanic Garden, Taronga Zoo and beyond, we're already tingling in anticipation.
Plus there's a bumper program of events with music and ideas themes.
The May 27 to June 18 extravaganza also offers the perfect excuse for a cosy winter getaway to Y Hotels.
Here's what else we're loving about Vivid Sydney 2016:
It's full of freebies
Not only do festival goers get to see Sydney's top attractions lit large, there's hands on action too – for free!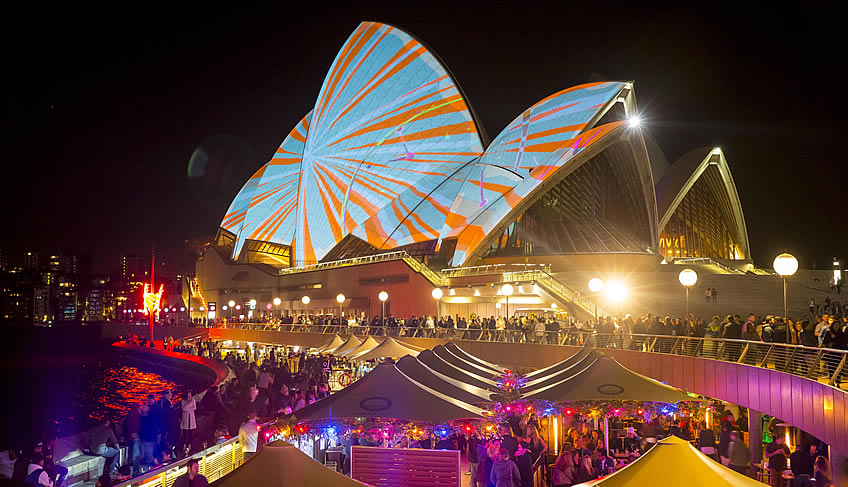 See the white sails of the Opera House double as a canvas for indigenous artworks inspired by the moon and stars.
Cuddle up alongside a special someone, or treat the kids to a night-time adventure on the Vivid Light Walk around Circular Quay, The Rocks and Walsh Bay.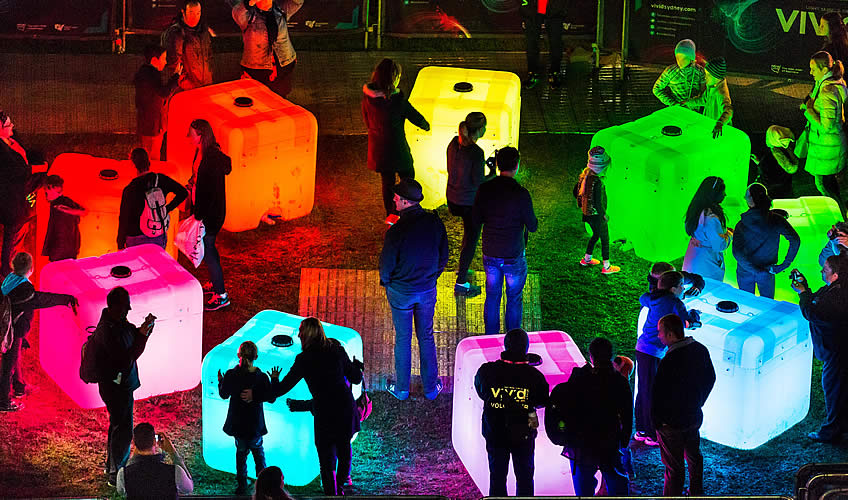 There'll be more than 60 installations along the way including playful and interactive experiences: a Love-O-Metre (for the romantics) and rocket ships and pinball games (for kids young and old!).
Or get your hands on the controls of the Sydney Vivid lights at Circular Quay through a 3D, touch-sensitive interactive model of city skyscrapers, the Cahill Expressway and the Harbour Bridge.

Choose the colours and effects and unleash your own Vivid light show on the city skyline nicknamed "The Dress Circle".
Nightly from 6pm-11pm.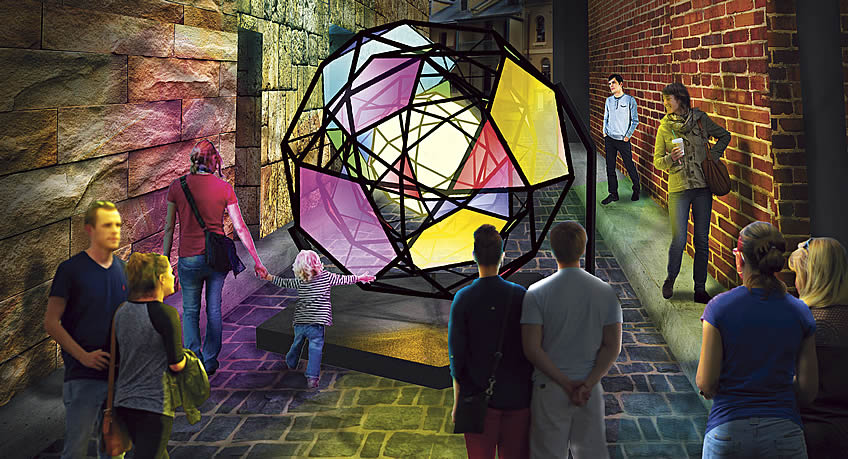 It's bigger than ever in 2016
Yep, not only is the Vivid festival even longer this year, with an extra five nights to enjoy the dazzling lights, bright ideas and memorable music, there's even more places to experience the magic.

The Royal Botanic Garden and Taronga Zoo will be aglow this year.
The garden as a wonderland of shimmering trees and dazzling bushes, including a magical 60-metre long Cathedral of Light, made from hundreds of thousands of white LEDs.
At the zoo, larger-than-life multimedia sculptures of ten critical species – the magnificent Asian elephant and vividly-coloured Corroboree frogs among them – will encourage visitors to Be the Light for the Wild, raising awareness of these animal species.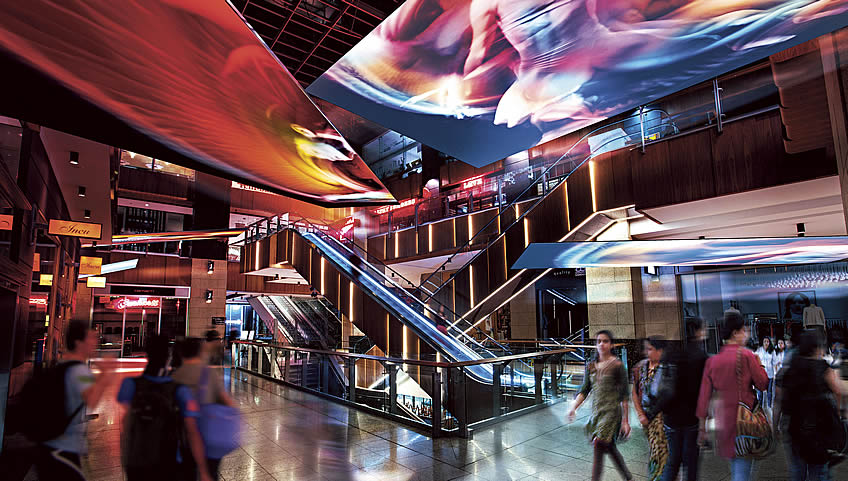 The Sydney light festival heads indoors for the first time in 2016 at The Galeries, with a dazzling video installation taking over the hip food and shopping precinct.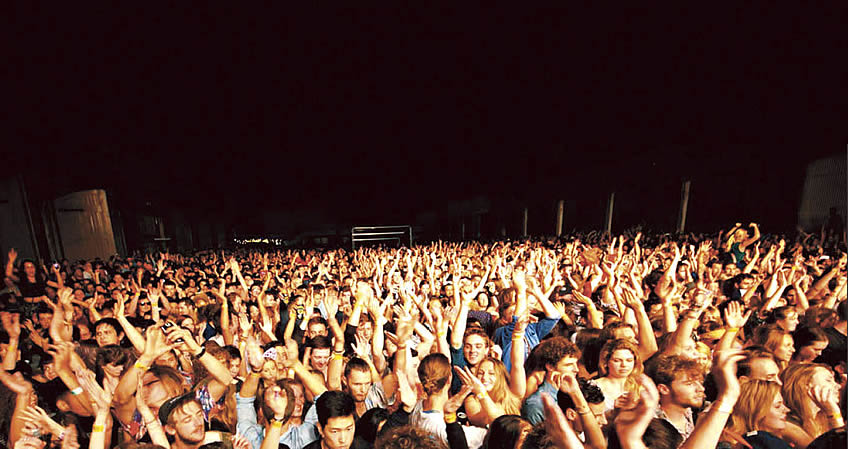 It's got mega-awesome music
New Order is on the bill.
Need we say more?
We're children of the 80s after all.
History aside, the band's epic hit Blue Monday is still as cool as ever.
With a couple of new members these days the band still looks, and sounds, just as good now as it did then.
New Order is going all out for it's 35th birthday at the Vivid festival with a specially-created live retrospective at the Opera House.
It'll feature two classic band performances and two evenings with the Australian Chamber Orchestra (how cool is that!) between June 1 and 5.
Crazy, kooky Björk (we've forgiven, but not forgotten, that swan dress) is launching the world premiere of the BJÖRK DIGITAL exhibition at Carriageworks arts centre in Eveleigh.
Her opening night show is sold out but you can view the art from June 4 to 18.
Carriageworks is also showcasing Sydney and regional NSW's best chefs with flare – they'll create dishes that will be cooked over fire and on a large scale – and food and wine producers for The Night Market (June 4 to 18).
Be sure to check out the Vivid action at Newtown Social Club, one of our year-round fave live music venues (check out our Rocking the city: Sydney's top live music venues and Eat, drink, be merry: Three top notch Sydney locales articles), the Musuem of Contemporary Art in The Rocks and an opening weekend shindig at the Sydney Conservatorium of Music.
It's got people with inspirational ideas
Screenwriter and producer Beau Willimon struck gold when he created House of Cards. (It's the whole reason we signed up to Netflix in the first place. That and our desire to watch anything staring Ben Mendelsohn, who is stellar in Bloodline.)
Not only is it a highly-acclaimed series that features acting heavyweights Kevin Spacey and Robin Wright, it serves as the the pin-up for streaming TV series providers.
All this in Willimon's first foray onto the small screen.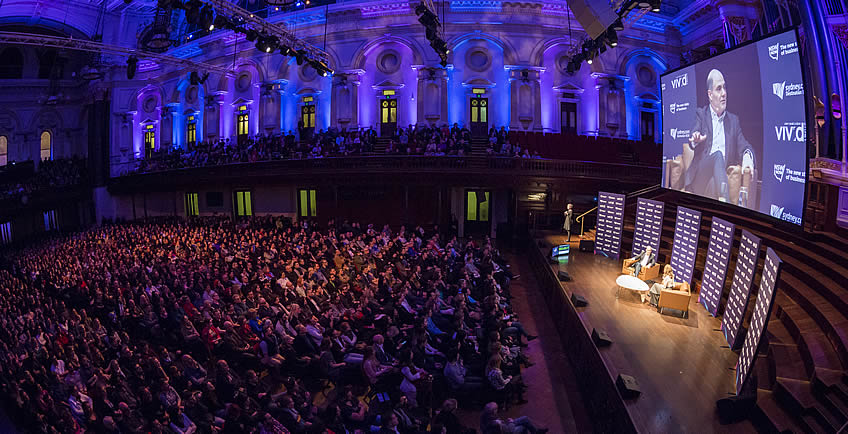 He'll share his inspirational artistic insights in conversation with journalist Leigh Sales on May 28, as part of the Vivid Ideas Game Changers talk series at Sydney Town Hall.
Director and producer Spike Jonze (June 5) is another highlight.
It's got Robowars
Ultimate fighting machines in one hell of a showdown, proving that Vivid is more than just a Sydney light festival.
Bots from all over Oz will go head-to-head in Robowars.
Yep, it's ultimate cage fighting for geeks! No one (human) gets hurt. Got to love that.
Robots big and small, built by hand from metal, power tools and remote-controlled toy parts will fight against each other in the ultimate test of man and machine at Cargo Hall, Overseas Passenger Terminal, The Rocks, on June 5. Let 'em rip!
Where will you watch Sydney light up during Vivid? Tell us in the comments section below.