From favourite fairytales to teen crushes, the wondrous stories from our childhood days (us and the generation of kids born in the 1970s and 80s) are back, being brought to life on Sydney's biggest stages and screens.
Beloved actors star in new movies at one of the world's largest film festivals.
Classic stories are being re-imagined for a new generation of audiences.
Be sure to arrange a sleepover at Y Hotels and choose your own adventure.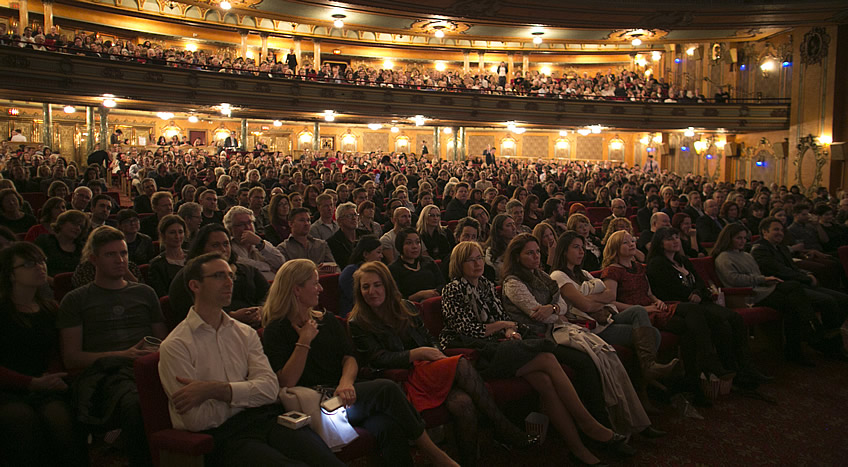 Sydney Film Festival
We're always excited when the legendary Sydney Film Festival (June 8 to 19) rolls around, but this year the fever pitch is at super ecstatic level.
Not only does opening night film Goldstone star one of our all-time favourite Aussie actors in David Wenham, the cast includes: the nation's first lady of film Jacki Weaver; Aaron Pedersen, who we came to love during the 1990s in TV series Wildside; and Michelle Lim Davidson, who we've come to love through watching Playschool with junior members of the family, and one of our fave TV comedies Utopia.
And then there's the Scorsese retrospective, a program of 10 top films from the legendary director, selected by legendary film critic David Stratton.
There are the features that made the director, as well as his actors, characters, and script lines famous (yep, we're talkin' Robert De Niro as Travis Bickle in Taxi Driver: "You talkin to me?'), plus others from the 1970s, 80s, 90s and 2000s.
No matter if you don't share our movie tastes.
There's plenty more features and short films, documentaries, and animation from around the world showing in cinemas, theatres and gallery venues across the city.
Plus there's the festival hub at Town Hall with exhibitions, talks, entertainment and a discount ticket booth.
---
IMAX Sydney
While the festival brings us art house film, when we're looking for surround sound, 3D, mega-screen visual entertainment to indulge the big kid still inside of us, we look no further than IMAX Theatre Sydney at Darling Harbour.
The latest instalment of the modern film version of Lewis Carroll's classic childhood storybooks, Alice Through The Looking Glass screens on May 26, starring none other than our major childhood crush Johnny Depp, reprising his role as the Mad Hatter.
Then it's Finding Dory on June 16.
We're not sure who's more excited about this one: us or the pre-schoolers we'll be taking to see it!
---
Cinderella at State Theatre
It's not just film providing our fairytale fix.
One of the classics is being brought to life in a format that any child born in the 80s will have vivid memories of: the pantomime.
Cinderella gets the panto treatment when it comes to the State Theatre from July 1 to 17.
The venue alone is majestic, let alone the beauty of the on-stage antics.
The show synopsis promises glittering sets, gorgeous costumes, fantastic song and dance numbers, riotous comedy and audience participation in this telling of the ultimate rags to riches story.
---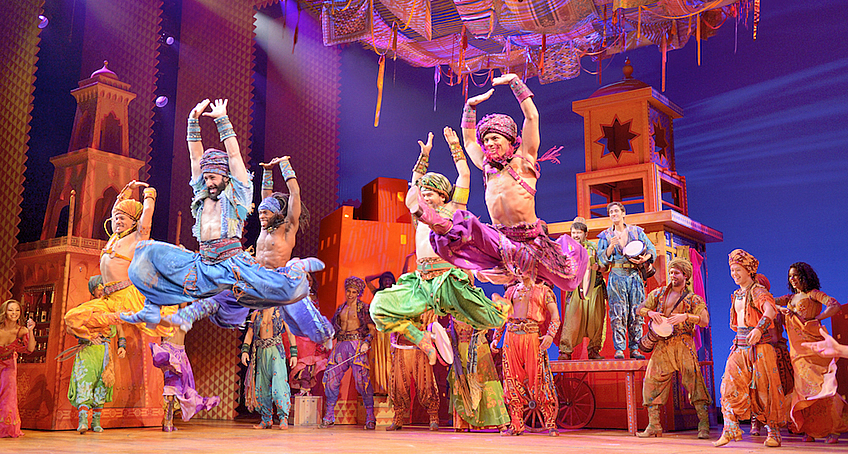 Aladdin at Capitol Theatre
While we're on the subject of childhood tales turned amazing stage spectaculars for audiences of all ages… Disney is bringing Aladdin direct from Broadway to Sydney's Capitol Theatre from August -magic carpet rides, genies and lamps, colourful bazaars and all.
We can't wait!
---
My Fair Lady at Sydney Opera House
Cue Cockney accent: "All I want is a room somewhere, far away from the cold night air … oh wouldn't it be loverly".
If you haven't already got the reference that's Eliza Doolittle aka My Fair Lady.
While our singing, if you could hear it, is as bad as it's always been, the theatrical production of this stage classic promises to be as grand as ever.
Julie Andrews played the role on Broadway in 1956.
Now she's a musical film and theatre legend and a Dame to boot.
She has reunited with her dear Eliza to direct the 60th anniversary staging of the musical, from August at the Sydney Opera House.
---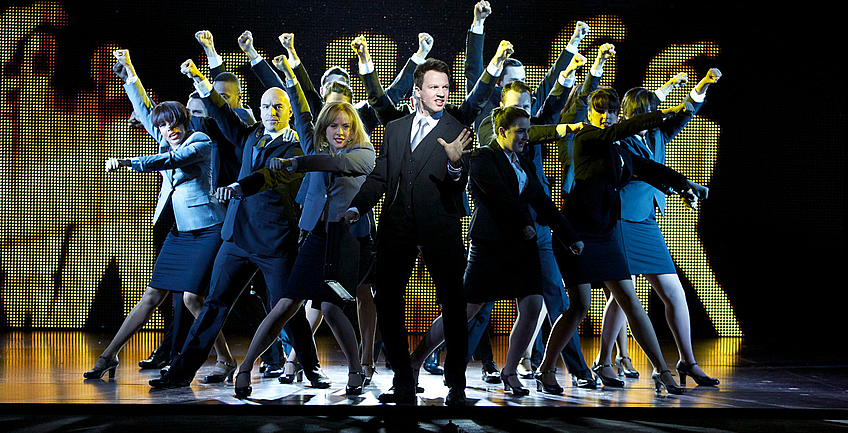 Ghost the Musical and Sinatra at the Sands at Theatre Royal
One of our first forays into proper live theatre as a youngin was at the Theatre Royal in the 1990s to see The Phantom of the Opera.
We've loved this venue, and the live theatre experience, ever since.
Ultimate romance movie Ghost, coincidentally also of the 1990s, is staged here, playing now.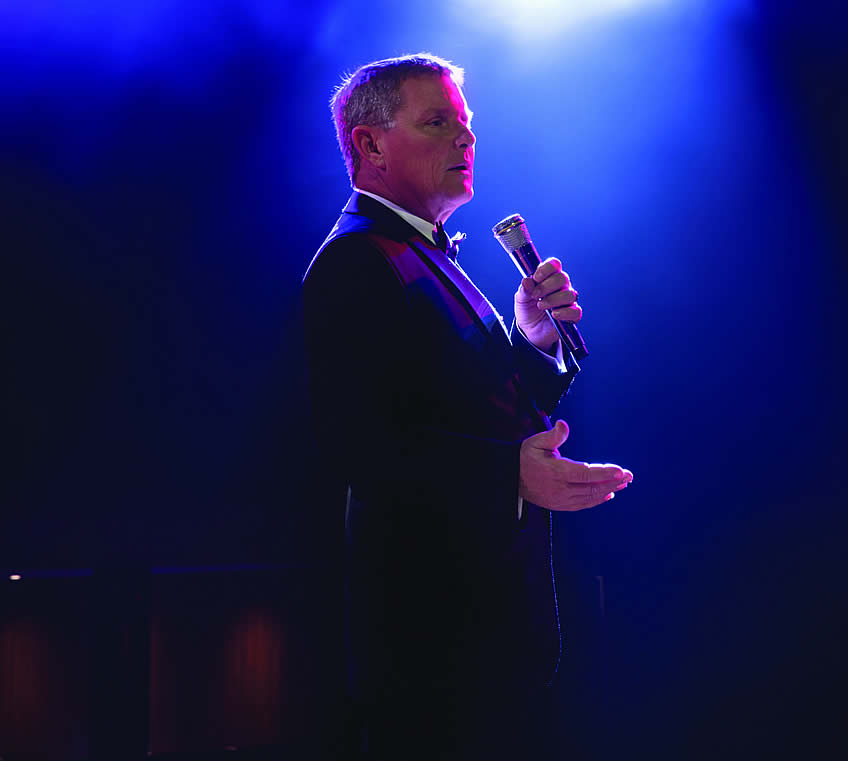 But there's plenty more to come, chiefly Tom Burlinson belting out Sinatra's best before a big band.
Who could forget the rugged heroism Burlinson brought to the screen in the 1980s classic The Man from Snowy River? (That horse riding down the mountain scene still makes our heart soar.)
He brings his handsome maturity to the role of "Ol' Blue Eyes" in Sinatra at the Sands.
What's your favourite childhood tale? Let us know in the comments section below.