We've told you about the bright lights (check out our Viva la Vivid and Weekend Wonder posts).
But when it comes to the world-famous Vivid Sydney festival, the light show is just the beginning.
In venues large and small across the city, creative thinkers and musical geniuses will be putting their inner-most thoughts and greatest performances up in lights, so to speak, for the music and ideas components of the festival famed for, well, its bright lights!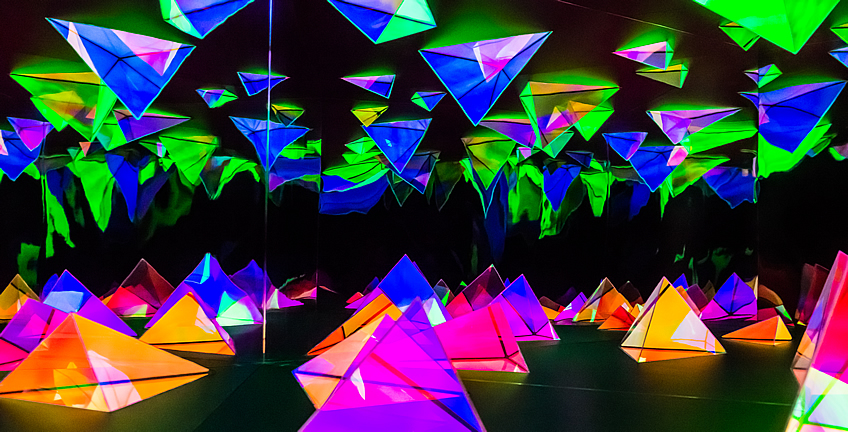 Here's our top picks for the pleasure of your ears and minds.
Music
Vivid's so big and so cool, when it comes to sounds, it's got festivals within festivals!
Here's our aural top five.
We're guessing that for the modern club goer, 90s dance is about as daggy as our old flannelette pyjamas.
Or maybe its so old it's cool again! Whatever.
This night is about our youth, so embrace those 90s hits (yep everything from Vengaboys to Backstreet Boys) loud and proud.
And just to make you feel really young again, the dress code is strictly PJ!
When: May 28, from 9pm.
Where: Plan B Small Club, Chinatown.
Tickets: $16.90.
Take a step back a decade or so and relive the alternative rock, synth-pop and indie pop rock that was making itself heard on the 1980s Aussie music scene.
Three of the best acts of the age are coming together for a night of synth, guitar and bass drums.
Pack your wide elastic belts and bubble skirts ladies. Skinny ties and stonewash jeans for the boys!
When: May 29, 7pm-11pm
Where: Enmore Theatre, Enmore
Tickets: from $44.90
It's Aussie, Aussie, Aussie (but no Oi, Oi, Ois, we promise!) all the way at Luna Park when Sydney's iconic amusement fairground opens its gates for an evening filled with the nation's top beats.
It'll be hip hop, non-stop!
When: June 11, 5pm-11pm.
Where: Luna Park Sydney, Milsons Point
Tickets: from $55
Don't just support the country's talent, foster your own!
This event is all about helping up-and-comers (yes, that includes you!) break in to the music industry.
Getting an insight in to the who's who in the music biz, avoiding the common mistakes every other band or muso makes and, most importantly (if you're hoping to make a living out of this gig at least) how to make money.
When: June 11, 11am-1pm.
Where: Oxford Art Factory, Darlinghurst
Free (RSVP required).
Remember mystery flights? They we're all the rage back in the days before cheap airfares, when taking a flight anywhere cost a small fortune.
Well, think of a musical version of that and you've got Soul of Sydney.
It's a dance party in a secret location.
Except you won't end up in Canberra, we promise!
When: May 29
Where: secret location, Sydney
Tickets: from $10.
---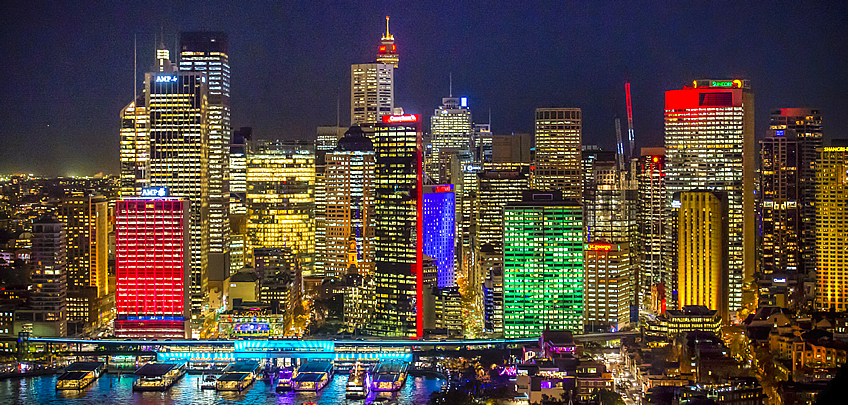 Ideas
There'll be plenty of light bulb moments when Vivid's brain trust gets the cogs turning.
Add your two cents' worth at our top five forums.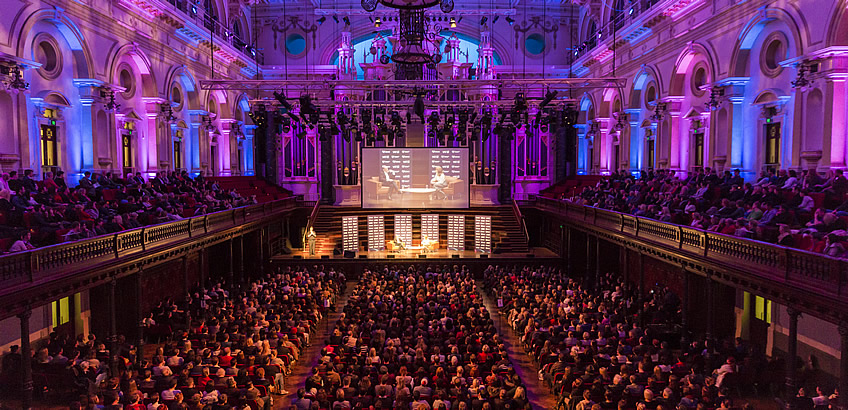 1. Vivid Ideas Exchange
Think of this place as the super computer or "cloud" of Vivid Sydney: the place where all the important ideas are stored!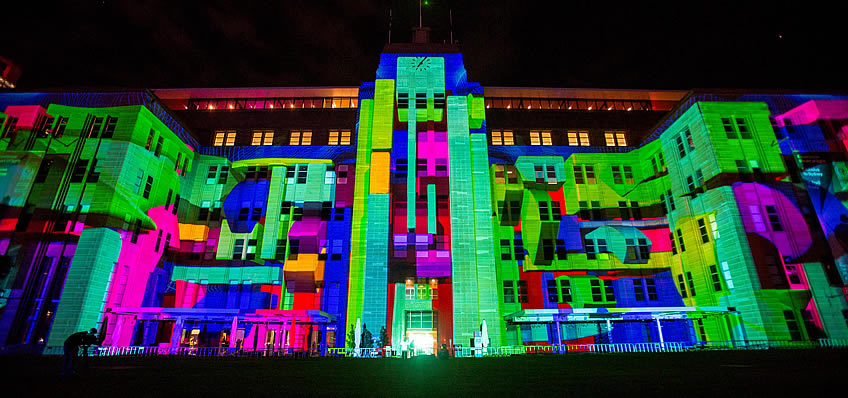 The venue inside the Museum of Contemporary Art (MCA) is the place to go for talks and workshops with industry experts from across the creative sector.
There's even tips on how to become one of these in-the-know types too at How To Make A Career Out Of Ideas (May 29).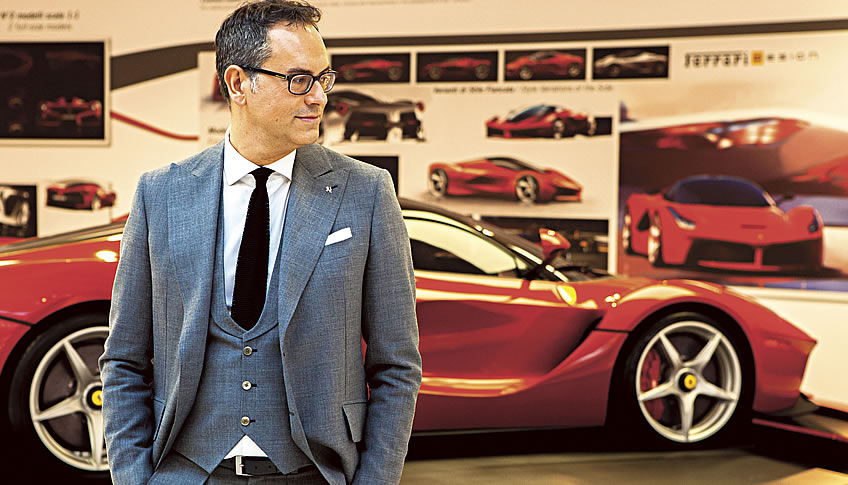 Or get the inside info on one of the world's most coveted and enduring brands, Ferrari (May 30).
Social media and storytelling, fitness and fashion are just a few of the other topics for exploration.
When: May 27 to June 18
Where: Level 6, MCA, The Rocks
Includes free and ticketed events.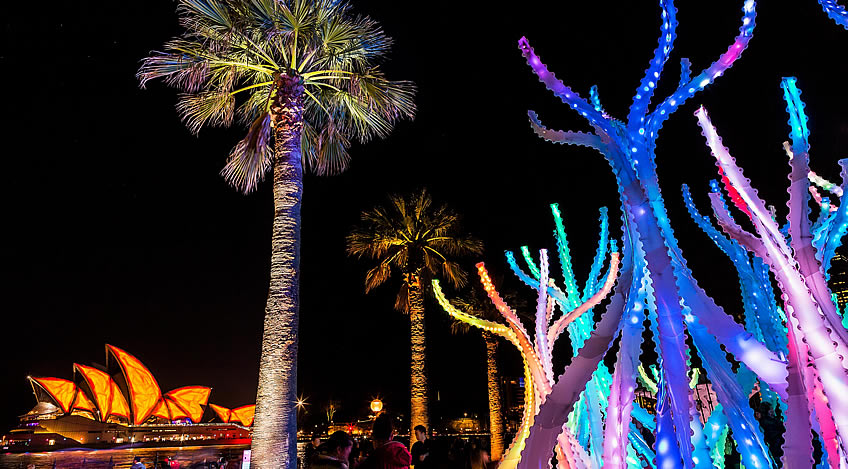 See how it's made and where it comes from.
From food to furniture you can find your own piece of local treasure at Factory Design District.
Exhibitions, talks, demonstrations and food and drink are the order of the day.
There's up-and-comers, plus local producers who've gone on to make a major name for themselves, including Sydney legends Dinosaur Designs.
Where: COMMUNE Makers, Waterloo
When: June 3 to 5
Includes free and ticketed attractions.
There's more marvels from the design world at this festival within the festival – design and innovation from Australia and around the world.
This one's got more of a techno bent with cutting-edge electronics, consumer products, medical breakthroughs and the latest sporting equipment and fashion accessories on show.
Plus guided tours and talks.
When: May 28 to 29
Where: Overseas Passenger Terminal, The Rocks
Free.
When we hear the words "swap meet" we're instantly excited.
We tend to move and shake with the garage sale and car boot crowd, but this swap meet is a cut above, with street-wear brands, local designs and collectors offering something shiny and new.
We're pretty sure there'll be bargains there too!
When: June 5
Where: aMBUSH GALLERY, Central Park, Chippendale.
Cost: $2 at the door.
The brains that bring music to visual life share their insights.
And we're talking the best in the business, from the producer of Aussie music video institution the Rage program, Tyson Koh, to filmmaker Nigel Dick, the man behind the music videos of everyone from Cher to Oasis, Britney Spears and Guns N' Roses.
An exhibition, music video screenings, award ceremonies and DJs are all part of the package.
When: June 10 to 13
Where: The Works, Glebe
Free and ticketed events.
What's on your Vivid calendar? Tell us in the comments section below.