It's winter and yes, it's cold out.
But that doesn't mean you need to keep the kids indoors on a visit to Sydney during the July school holidays (even though it is oh so cosy in a Y Hotels room).
The city's staging an avalanche of cool encounters for the kids, from outdoor skating rinks (one by the beach no less), man-made snow pits (perfect for a snowman or snowball fight), Frozen shows (just because you want to hear Let It Go one more time) and feudal-era fun (knights in shining armour and all that).
Here's a few of our favourite winter-themed school holiday highlights.
---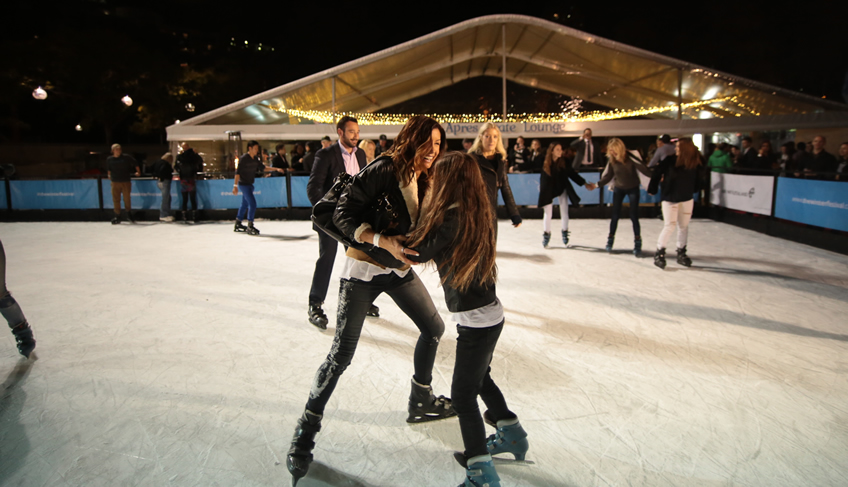 Open-air ice skating under falling snow, sled rides, snow men building and snowball fights (parents, you can get a friendly pot shot in too!).
You won't have any trouble getting the kids outside these school holidays to the winter wonderland setting up outside St Mary's Cathedral.
Winter Festival Sydney brings three weeks of icy white, snowflake (it'll be so pretty we won't mind one bit that it's man made) magic to the CBD.
While we're always boasting to Europeans about our you beaut weather here in Sydney, especially during holiday seasons, we're always thrilled to experience a bit of Northern Hemisphere magic – traditional open-air ice skating rinks, snow and all.
A cool novelty for the kids too!
June 30 – July 17.
---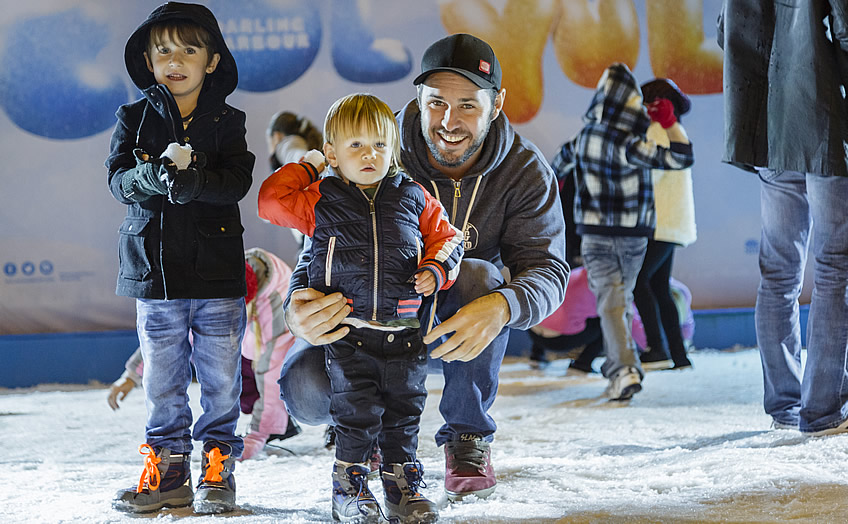 Get your skates on over at Darling Harbour or watch the pros go at it on the ice during Cool Yule.
Top figure skaters will glam up and put on a daily (12.45pm) show in Stars on Ice.
The kids can make themselves social media stars over at the selfie station, or with the aid of the Cool Yule app, adding a fresh layer of snow to all the school holiday pics.
Plus there's frosty-themed fiction and fun (think stories and activities with a snowy theme), a Frozen Forest to explore (a mass of twinkling icy lights measuring some seven metres high and 20 metres long) and an iceberg in Cockle Bay (but luckily no Titanics!).
Darling Harbour's regular Saturday night fireworks will turn icy blue for a winter-themed show during Cool Yule.
July 2 – 17.
---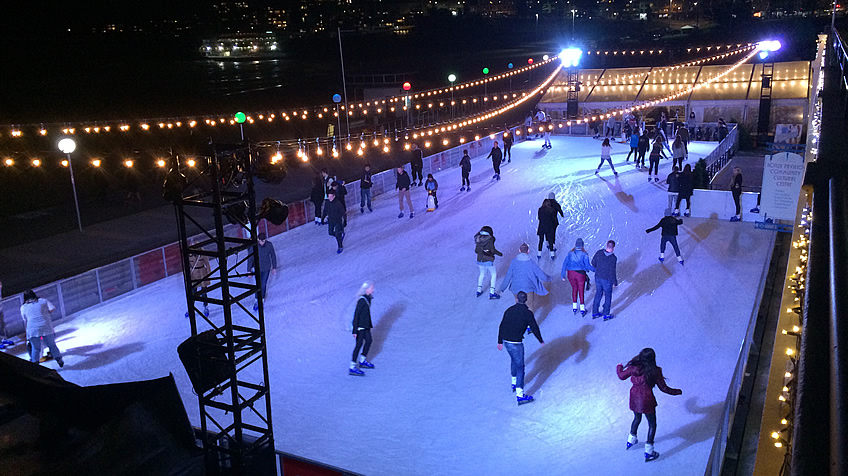 Ice at the beach!
Is this climate change, or a frozen apocalypse?
As a parent, the school holidays can feel a bit like a world-ending war, especially when you're cooped up at home.
But not when you're staying at Y Hotels and taking advantage of all the super Sydney school holiday activities on offer!
Over at Bondi, world-renown for its sand and surf, a layer of ice will grace the concourse outside the beachside Bondi Pavilion, offering ice skating day and night during the school break.
Plus there's ice skating shows and camel rides on the beach on Saturdays and Sundays.
We're not sure if the camels will be taking on the Bondi Ice Rink, but you never know…
July 1 – 17
---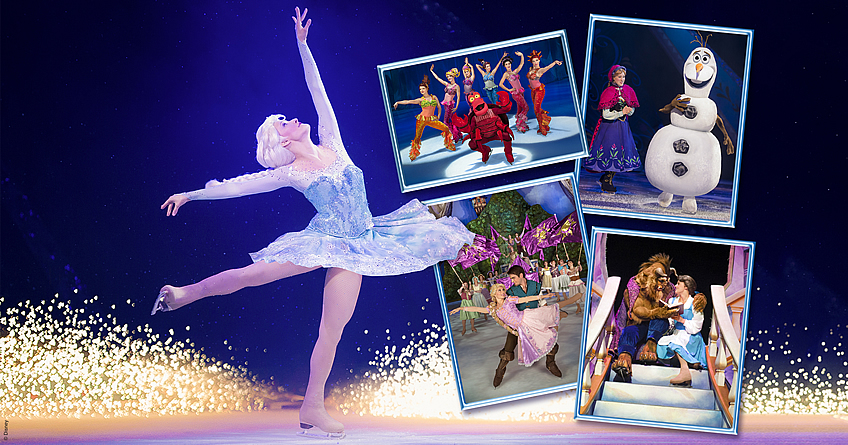 What would a Disney Magical Ice Festival show be without a nod to Frozen?
No fan of the mega-hit movie should be disappointed when royal sisters Elsa and Anna, snowman Olaf, rugged mountain-man Kristoff and his loyal reindeer Sven embark on an action adventure.
There's plenty more classic characters joining the fun too, with family favourites from The Little Mermaid, Tangled and Beauty and the Beast skating in for the show.
Qudos Bank Arena (formerly Allphones Arena), Sydney Olympic Park.
July 13 – 17.
---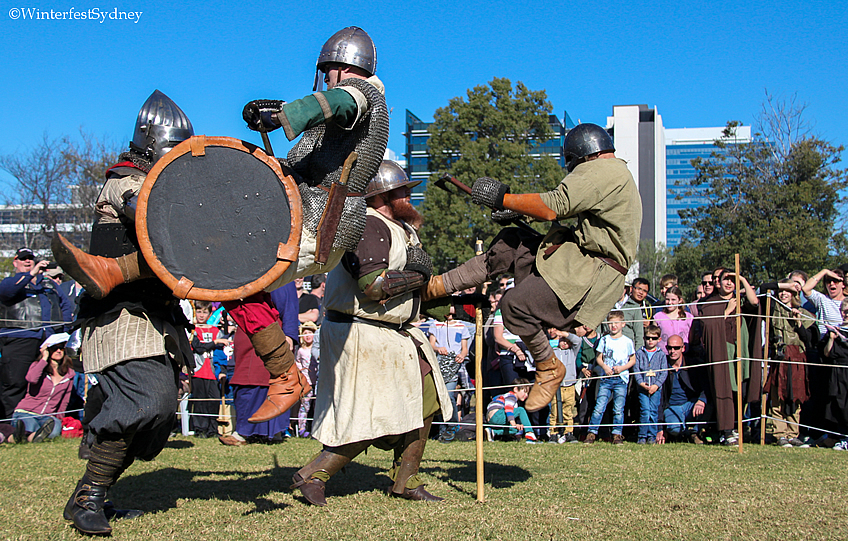 There's not a snowflake in sight for this super Sydney school holiday activity, but there is the honour and tradition of being an annual winter break festivity.
And speaking of tradition, the Winterfest Sydney Medieval Fair takes it right back to medieval times.
Not only does this fun fair teach kids something about history (that's the holiday homework taken care of!) it packs it full of re-enacted adventure too.
We're talking knights in shining armour, sword fights, fair maidens and falconry.
And the kids can try their hand at the action too.
No need to be nervous, parents – it's just swords, axes, helmets and armour.
But really, don't panic, it's all perfectly safe, not to mention fun!
A wandering jester, roaming stilt walkers and face painting are sure to keep the kids entertained too.
Old King's School Parade Ground, Parramatta.
July 2 – 3
How will you keep your cool, and the kids busy, these school holidays? Tell us in the comments section below.