You'll often hear Sydney referred to as a multicultural melting pot, in reference to the many different ethnicities that call our all-embracing city home.
And it's much the same when it comes to art.
Whether you're a member of high society or just a man (woman or child) on the street, our cultural institutions are about art for everyone.
So whether it's the state gallery showing the nation's leading portrait prize, the state library bringing out relics for visitors to rediscover, or the City of Sydney taking art to the streets, there's plenty to see, and admire, here in Sydney.
Art & About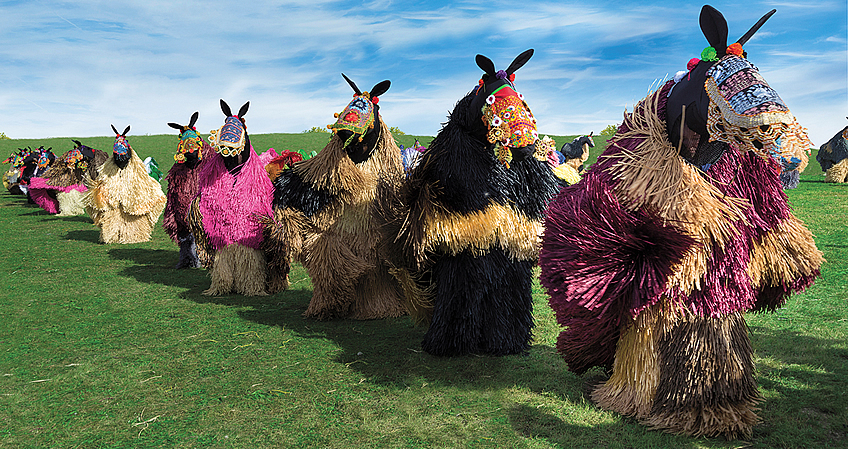 Sydney
Ok, so we'll admit we got super excited when we saw the name Nick Cave alongside an upcoming Art & About event.
I mean is there anything this creative genius can't do?
From music to films and books, there's no stopping this Aussie entertainment legend.
So you'll forgive us for assuming that the Nick Cave on the bill for an upcoming Art & About event was the Nick Cave.
On closer inspection we discovered it's actually another Nick Cave, and maybe it's the name or something, but this bloke, an American artist, has some talent too apparently.
He's a fabric sculptor, dancer, and performer, known for his "Soundsuits" – wearable fabric sculptures that are bright, whimsical, and other-worldly.
He'll be letting 30 of them loose in Sydney for HEARD·SYD at Carriageworks in November.
---
Archibald, Wynne and Sulman prizes exhibition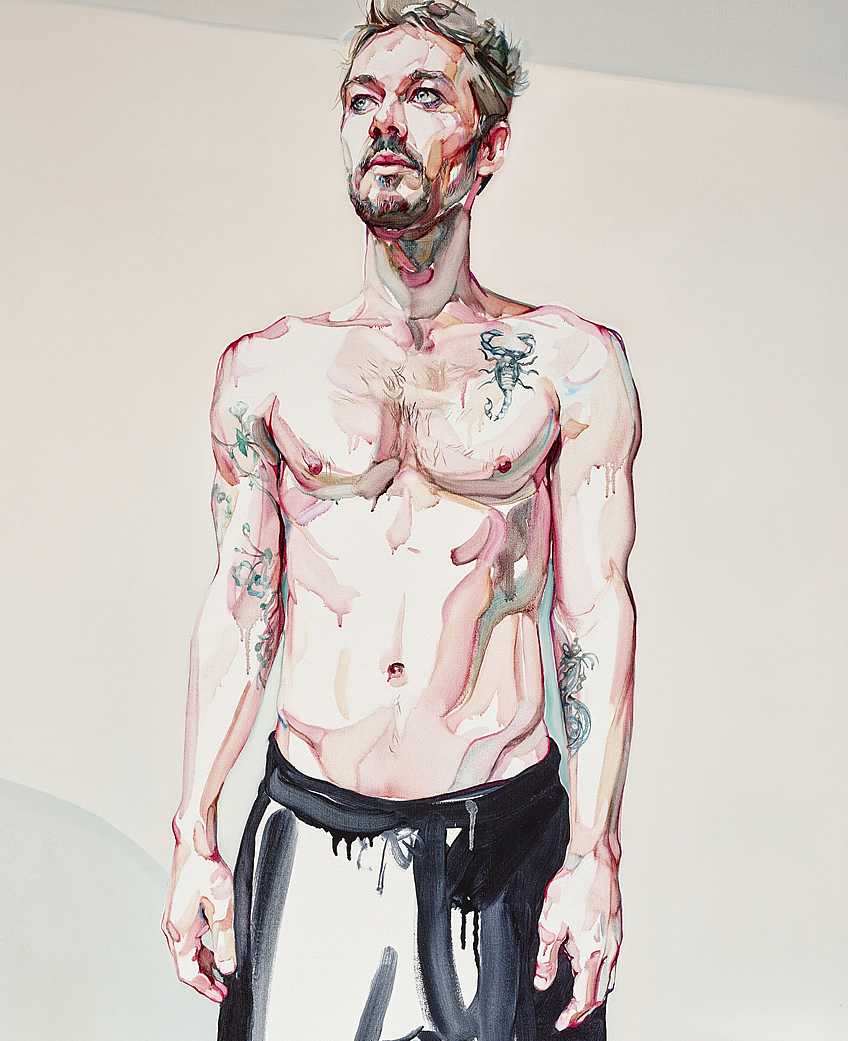 Art Gallery of NSW
The Art Gallery of NSW calls it "Australia's most extraordinary art event" a description that's pretty close to the mark.
The Archibald, Wynne and Sulman prizes exhibition is for punters of all persuasions and always generates plenty of publicity come prize and viewing time.
Anyone who's everyone loves to take a peek at the famous faces that make up the Archibald portraits and the colourful and creative ways in which artists interpret their subjects.
It's a "who's who of Australian culture" taking in everyone from politicians to celebrities, sporting heroes and artists.
The Wynne Prize is awarded to the best landscape painting of Australian scenery, or figure sculpture, while the Sulman Prize is given to the best subject painting, genre painting or mural project.
The judges will decide who makes the cut, but people power will determine a popular vote.
Pick your favourite Archibald portrait while visiting the exhibition for the People's Choice award.
July 16 – October 9.
Charges apply (but general admission to the gallery is free).
---
Salon des Refusés 2016 – the alternative Archibald and Wynne prizes exhibition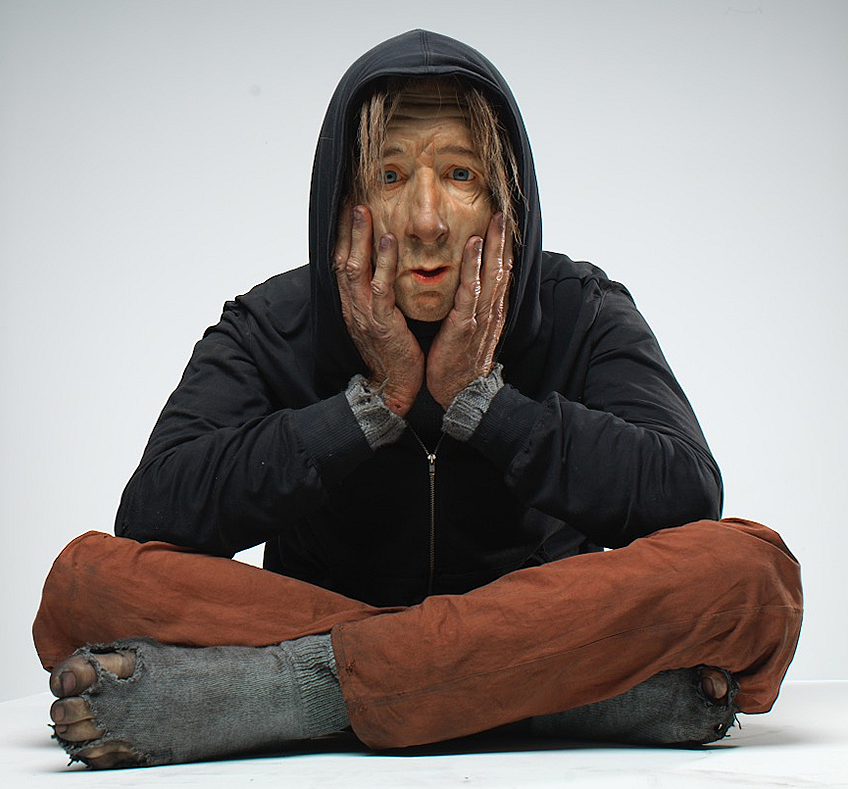 S.H Ervin Gallery
Don't let the name fool you.
While the French translation of "Salon des Refusés" is "exhibition of rejects", this alternative selection of works from the Archibald and Wynne prize entries stacks up, despite not making the final Art Gallery of NSW cut.
Check out the portraits and landscapes rescued from the back rooms and given a second chance to exhibit their quality, diversity, humour and experimental approaches to art.
The gallery is worth a visit just for the location.
It's inside the National Trust Centre on picturesque Observatory Hill, overlooking Sydney Harbour.
July 16 – September 18.
---
New Romance: art and the posthuman exhibition
Museum of Contemporary Art (MCA)
Hearing the name Stelarc takes us back to our uni days, watching a crazy guy perform via video (yes, we pre-date digital) in lectures on the subject of postmodernism, fusing mechanical parts to his limbs and other crazy "man meets machine" type capers.
So Stelarc's name alongside a host of Australian and Korean artists who are exhibiting work in the MCA's New Romance: art and the posthuman exhibition, certainly piqued our interest.
Each is showing works that encourage audiences to ask what it means to be human today, and what it might mean in the future.
Pretty deep as far as questions go, but there's bound to be some cool sci-fi style stuff to look at.
You might also be familiar with another artist with work in this show, Patricia Piccinini, and her sculptures – a kind of human/goblin baby animal (at least that's our non-artistic description of them!).
Until September 4.
Explore more art with a free guided tour of the MCA collection.
---
Exhibitions Galleries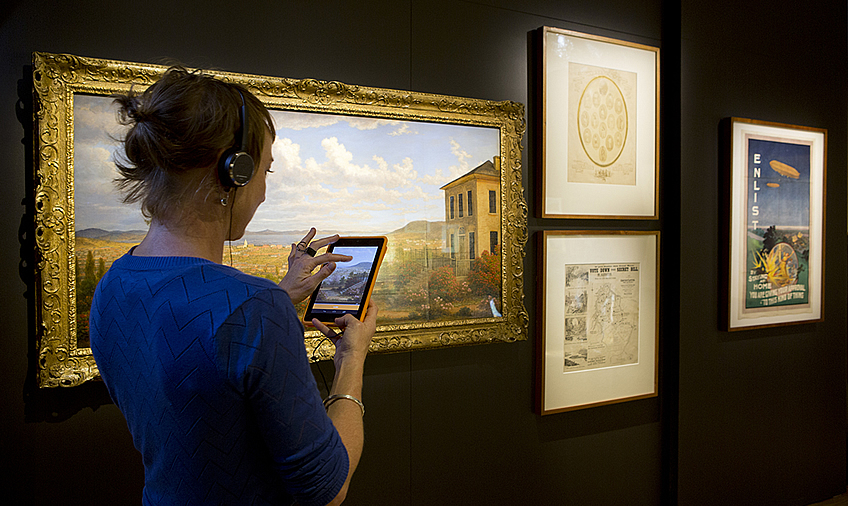 State Library of NSW
OK, so you might be thinking a library is just for books and not art.
Well to us, books are a work of art.
We love reading them, looking at them, owning them, and being in a public space with shelves filled from floor to ceiling with them.
The State Library of NSW has all this and more, much more, including art and exhibitions.
There's seldom-seen items from the library's collection on show for Amaze Gallery (until January 15, 2017).
And then there's the amazing art that tells the story of historic events.
Colour in Darkness: Images from the First World War, an exhibition of war photographs that first toured Australia in the 1920s, is back on show.
It includes photos taken by Australian personnel who served at Gallipoli, in the Middle East and on the Western Front, which were enlarged and hand-coloured from smaller snapshots by "digger artists" in a studio.
The prints, which came to the library in the 1960s, and are on public display until August 21.
Plus there's curator talks on July 2 and August 17, and a guided tour with the library's conservator on July 23.
Know of an art event or exhibition in Sydney? Tell us in the comments section below.