August in Australia means spring weather is right around the corner and in Sydney it's a time for a whole lot of sport.
Whether it's a race for a personal best or a fun run for charity, there's plenty of opportunity to get active.
Or if spectatorship is your sport of choice, let the Goliaths of the games entertain you instead.
From the powerful prowess of rugby union's finest in the ultimate trans-Tasman clash, to the OTT antics of WWE, Sydney's sporting stage is one action-packed arena.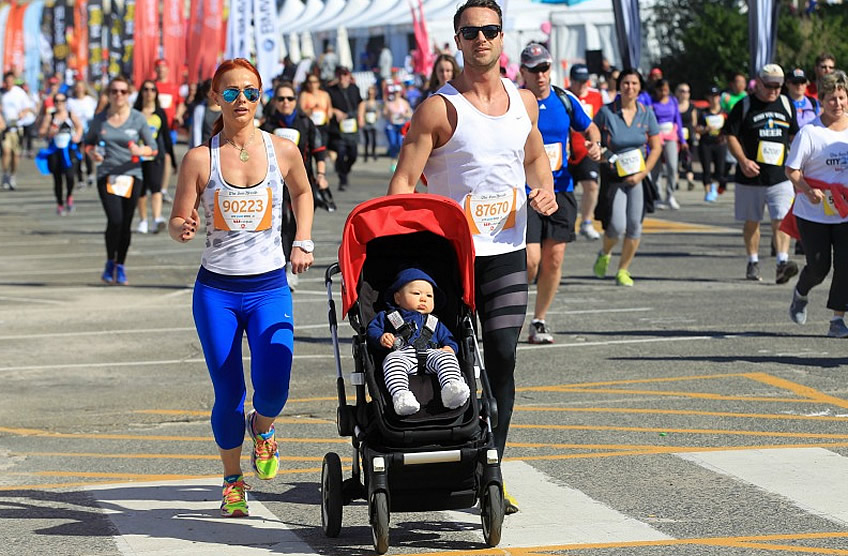 City2Surf
What would August be without Sydney's legendary City2Surf?
Whether you're a serious runner or in it for the fun of saying you made it through the 14-kilometre Hyde Park to Bondi Beach course (and dominated "Heartbreak Hill"), taking part in this race is one for the bucket list.
Elite runners, wheelchair racers, joggers, pram-pushers and walkers from around Australia will be joined on August 14 by a bunch of competitors purely in it for the fun (complete with novelty-themed costumes), all helping to raise more than $5million for charity.
And there's those amazing Sydney views along the course to enjoy too.
---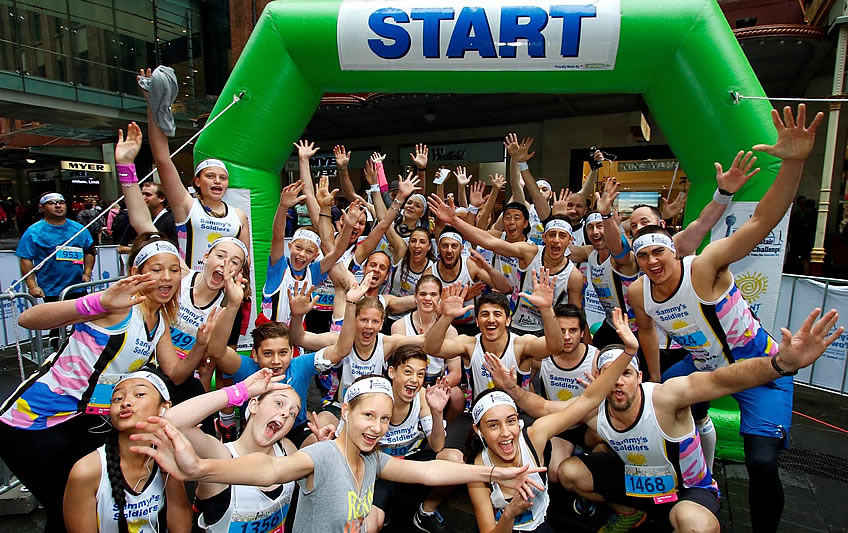 Sydney Tower Stair Challenge
Speaking of running and walking (which is also a perfectly legitimate form of exercise) around iconic Sydney locations, how about taking on the 1504 steps and 309 metres of vertical height of Sydney Tower?
Just to put that in perspective it's about the same height as the Eiffel Tower, and more than four times the height of the Sydney Opera House.
Run or walk your way through the Sydney Tower Stair Challenge on August 21 to raise money for Giant Steps, an organisation that assists kids with autism.
Plus there's the glory of reaching the summit!
Enter as an individual or a team (handy should you need a wingman to piggyback you up those last thousand-odd stairs perhaps?), or go for the fancy dress category – now there's a selfie opportunity!
---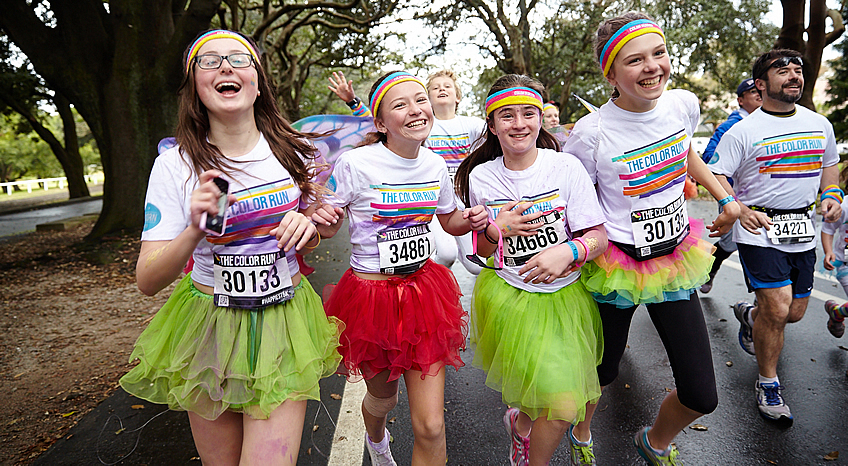 The Color Run
While we're on the subject of fun runs, how about one in which you're showered from head to toe in coloured powder while conquering a five-kilometre course?
Call it crazy, call it harking back to school days and paint fights, call it The Color Run.
As well as encouraging competitors to let loose and have fun, the event's message is about promoting healthier lifestyles.
Color Runs are worldwide events.
The next one in Sydney is on August 21 in Centennial Park.
Go tropic-cool with the tropical-coloured, island-scented course, complete with palm trees and island-style music.
The "Rainbow Beach" finish line provides the perfect place to cool off – the interactive zone will feature music, dancing, photo opportunities, and colour throws.
---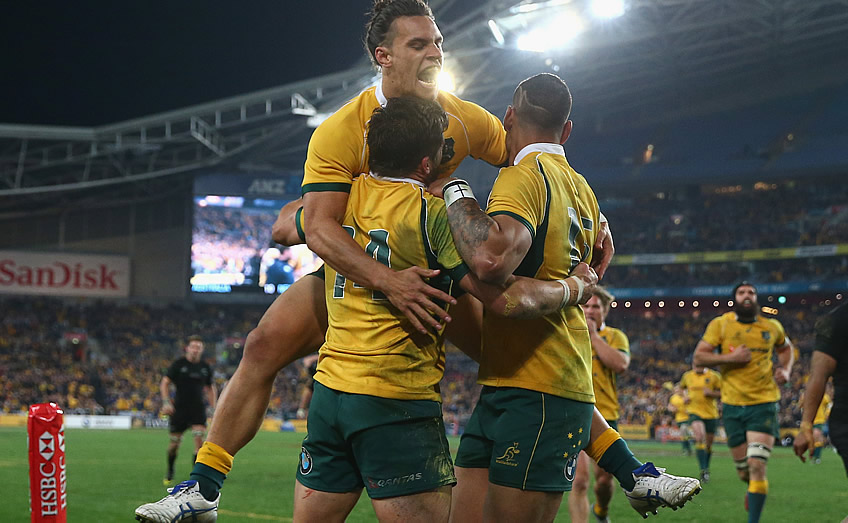 Bledisloe Cup
OK, so you've done more than your fair share of exercise and raised a ton of cash for charity.
Yay you!
Now it's time to watch someone else do the grunt work: as in forward packs interlocking hundreds of kilos of muscle in a scrum; and agile players soaring skyward to catch a football in a line-out.
Yep, it's rugby union, and an ultimate trans-Tasman clash at that.
Get to Sydney Olympic Park's ANZ Stadium on August 20, when Australia's Wallabies and New Zealand's All Blacks go head-to-head in game one of the Bledisloe Cup.
As well as the excitement of the main game, watching the teams face-off pre-kick off as the All Blacks do the haka and the Aussies stare back stoney-faced is spine-tingling.
The sea of Australia's green and gold-clad fans against the black and white backdrop of the New Zealand crew makes for a sight around the stadium too.
If you can't get to the match, plenty of CBD pubs screen the game which, coupled with some good pub food and ale, makes for a great night out.
---
Sydney Darts Masters
Sport commonly played in a pub is our kind of game.
What we also love about darts is it caters to all level of competitors (in the amateur stakes at least) provided, of course, you can throw a sharp object in a reasonably straight trajectory!
But, as in any sport, when it comes to the professional arena, the competition is first-class, the energy levels are high and the showmanship is spectacular!
The Sydney Darts Masters, from August 18 to 20 at The Star, promises all this and more.
Part of the 2016 World Series of Darts it will feature the likes of Phil "The Power" Taylor defending his title against rivals including world champion Gary "The Flying Scotsman" Anderson and world number one "Mighty" Michael van Gerwen.
Darts was put well and truly on our sporting spectator map when Aussie player Simon "The Wizard" Whitlock shot to the top of the game in recent years (he'll be at the Sydney masters too).
And did we mention how much we love the showmanship of this sport? From the competitors' "walk on" music (for The Wizard it's Down Under by Men at Work) to the crazy hair and lairy clothes (as in Peter "Snakebite" Wright's brightly-coloured mohawks and multicoloured outfits).
The spectators are right in there too, with fancy dress a favourite crowd dress code.
All American – college football and WWE.
While we're loathe to take our sporting loyalties beyond Aussie shores, we are keen to check out the games that make other great sporting nations tick.
In August we'll turn our attention to the sports of Uncle Sam, when the opening game of the 2016 NCAA College Football Championships – the College Football Sydney Cup – is played at ANZ Stadium on August 27.
The University of California Golden Bears and the University of Hawaii Rainbow Warriors will face off in the first American Football action on Australian soil since 1999, with their fans, cheerleaders and mascots in tow.
Before then, the hugely popular and massively entertaining sport of wrestling will be played out at Qudos Bank Arena (at Sydney Olympic Park) on August 13 for the WWE Live Tour.