We're a hard-working mob here in NSW, so when the opportunity for some well-earned time off comes around, we make the most of it.
Labour Day – held in honour of working people – conveniently comes in the spring month of October.
In Sydney that's right when some of our favourite professional sports are reaching their peak, the weather's stellar for a beach or bush walk, festival season's in full stride, and entertainment, exhibitions and expos give us an excuse to hang out indoors.
Still wondering what to do with the public holiday that rolls around in the 10th month of each year?
Here are 10 reasons to spend the long weekend in Sydney (staying close to the action at Y Hotels):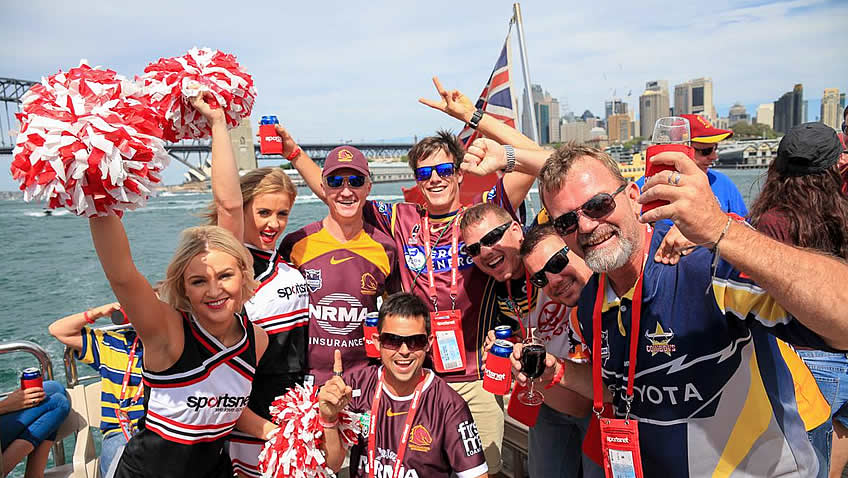 1. NRL grand final and pre-match cruise
We love an underdog and this year there is a chance that at least a couple of them could make it to the high point of the NRL season and potentially lift the trophy for the first time in decades.
Even if one of the teams we like least (yes, we're talking about you Melbourne Storm) make it to the NRL decider, we know it will still be an awesome day out, entertainment, roaring crowd, footy and all.
Get the party started early and hitch a ride on the Sportsnet "Rock the Yacht" NRL grand final pre-match cruise, travelling from King Street Wharf to ANZ Stadium.
With Manly stalwart Mark "Spud" Carroll part of last year's entertainment line-up (playing live music no less) it's no wonder the 2015 cruise sold out!
Sunday October 2.
2. The Epsom race day
Dress up in the latest spring fashions on Saturday (October 1), before kitting out in your favourite footy team's colours on Sunday.
Head to Royal Randwick for The Epsom race day.
As well as horse racing with a multimillion prize pool, there's live music, a pop up champagne bar and food stalls.
3. Slimefest
Drop the teenagers off and treat yourself to some me-time, or be a big kid again and join in the Nickelodeon Slimefest mayhem.
The family-friendly music festival hits Sydney Olympic Park Sports Centre on Friday September 30 (what a way to start the long weekend!), with a whole heap of acts we've never heard of, which is a great sign that kids will think they're "da bomb" (yes, now we're really making fools of ourselves).
Word of warning: if you do attend, there's a good chance you will get covered with slime (only kids could think that was cool!).
4. Listen Out
OK, now here's one for the grown ups.
A dance music festival in the beautiful surrounds of Centennial Park Sydney.
But what we like about Listen Out is its vow to give us an antidote to big music festivals.
"Listen Out is a carefully handcrafted party with a killer lineup of the dance music that matters and a philosophy of best, not biggest," the festival organisers say.
Plus they're all for sustainability and charity initiatives too. Now that's cool.
Saturday October 1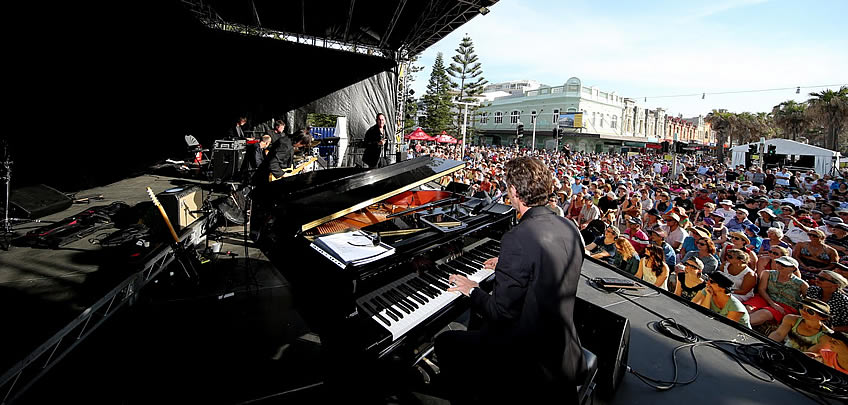 5. Manly Jazz
The sounds of some stellar jazz acts, coupled with the cool vibe of Manly Beach.
Why wouldn't you spend your long weekend enjoying that?
The Manly Jazz celebration of sound and beach culture will showcase everything from traditional New Orleans jazz to funk, Latin, fusion, blues, gospel, swing and roots.
Plus great food, and plenty of good times.
September 23 – October 3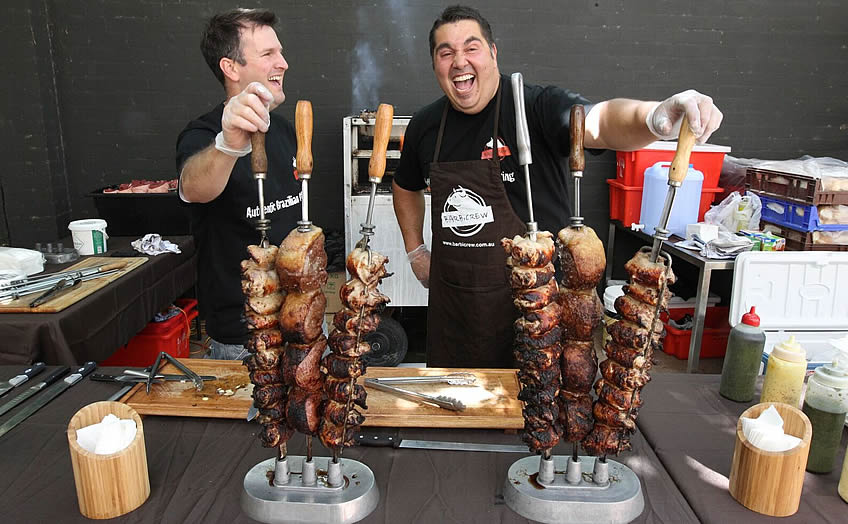 6. Good Food Month
Food, glorious food and plenty of good food at that.
The Sydney Good Food Month celebration of cuisine kicks off on the October long weekend, showcasing delicious morsels from Sydney's best restaurants and the latest and greatest gastronomy trends in venues around the city.
Expect everything from fine-dining dinners to free, family-friendly outdoor gatherings.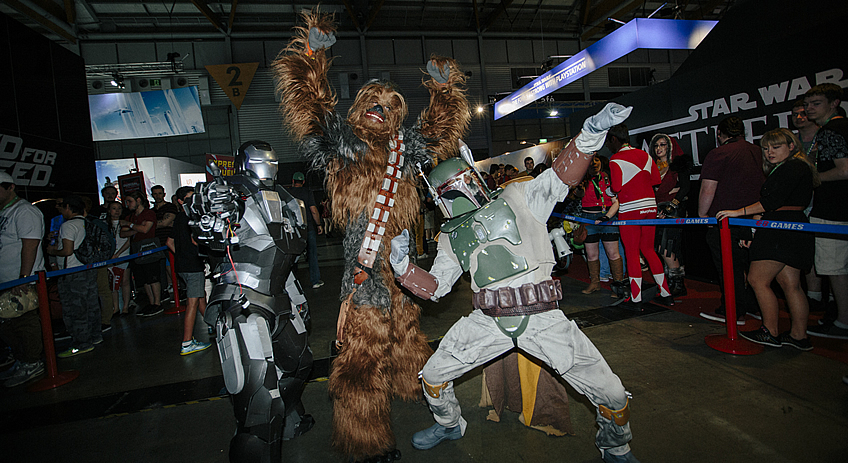 7. EB Expo
OK gaming geeks, finally there is a reason to leave your console.
The EB Expo promises the opportunity to get your hands on unreleased content, immerse yourself in the latest pop culture, visit the world's biggest EB Games store and get in to some cosplay.
Sydney Showground, Sydney Olympic Park
September 30 – October 2.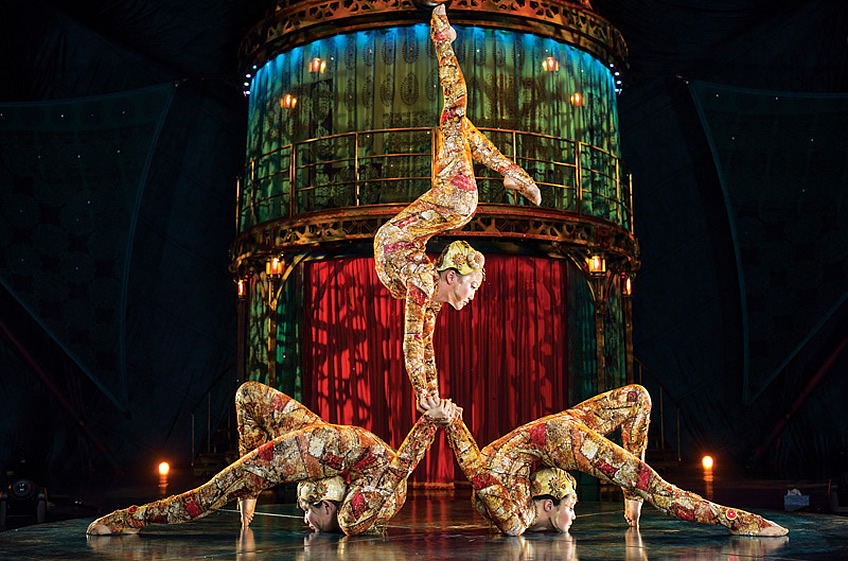 8. Cirque Du Soleil
This act never gets old.
These guys reinvented the meaning of circus, taking it from a local tent to an international big top.
Catch the latest Cirque Du Soleil gem Kooza on stage in Sydney.
With a wheel of death, double high wire and skeleton dance part of the show, it's sure to be death defying, to say the least!
The Showring, Entertainment Quarter, Moore Park.
Until November 6.
9. Wildlife Photographer of the Year
If you haven't seen this exhibition before, do yourself a favour and seize one of your last chances to catch it in Sydney.
The collection of some of the world's best wildlife photography is stunning to say the least.
The selection of top shots are always colourful, endearing and inspiring – even if you're not a wildlife warrior!
Australian National Maritime Museum.
Until October 26.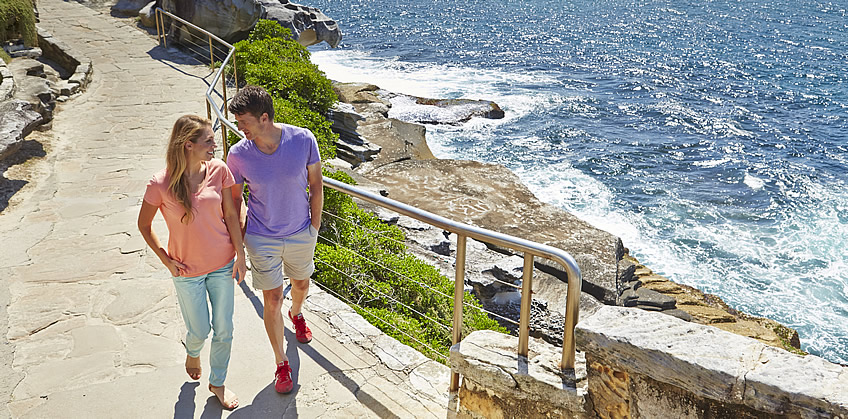 10. Walktober
There's a month dedicated to every good cause known to man, but you can never knock anything that encourages the pleasure of some simple exercise in the great outdoors.
And where better to enjoy a leisurely spring walk than in Sydney on the October long weekend.
Beaches or bush, coasts or corsos, we've got it all.
Check out our Nature Trail and For The Fun Of It posts for Walktober inspiration.
How will you spend your October long weekend? Tell us in the comments section below.