Sculpture by the Sea, a knell for spring in Sydney for more than 20 years now, will transform the Bondi-to-Tamarama coastal walk into a stage of 100 sculptures once again this October 18 – November 4.
If you're setting off from Song Hotel for a day out in Bondi already, it's a great tie-in, but do reserve a few hours to walk the two-kilometre trail, because there's certainly some seeing to do.
Artists chosen for the exhibition will fashion materials such as bronzes, steels and acrylics into thematic statements on issues such as climate change and immigration and there will be cranes, trucks and some serious digging needed for installation.
You'll be one of the hundreds of thousands to see this egalitarian (and free) show – the largest annual sculpture exhibition on the planet – and you can enhance your fun by picking up a $10 catalogue featuring all the artists, choosing your preferred route and hearing from the artists themselves at free talks.
To cap your tour, Song Hotel's Mediterranean-inspired Song Kitchen is an ideal place to flick through your camera roll while you enjoy a drink over dinner.
Here are four of the festival's must-sees.
---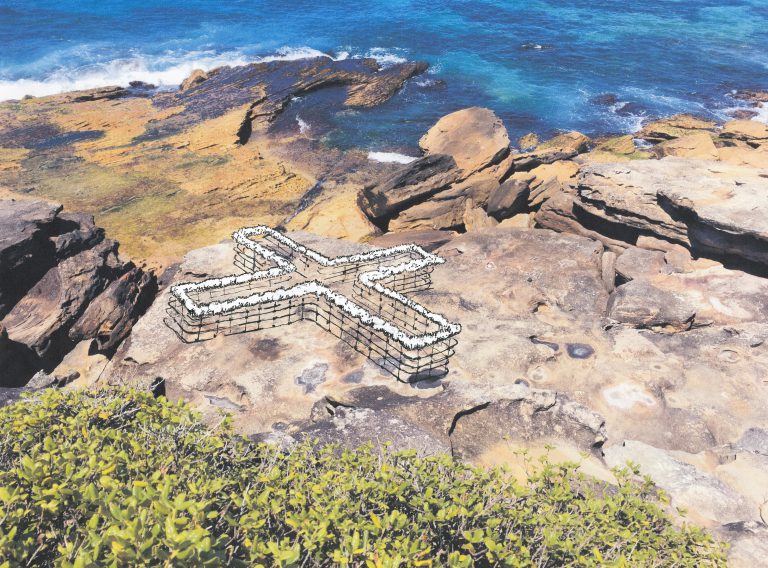 Land: Place: Site
Land: Place: Site is a bold cross-shaped structure of fencing wire, steels, sheep skins and sandbags that represents a number of interesting ideas about Australia. It's a nod to the country's agricultural heritage and rumination on our adoption of fences and boundaries to claim spaces that are all the while impermanent.
It's creator Wendy Teakel, a respected painter and sculptor who works out of a share studio in NSW village Murrumbatemen, is recipient of the Transfield Australian Invited Artist Program ($15,000 funding inclusive) for what is her first time exhibiting at the festival.
Her gargantuan sculpture will be hard to miss on the trail and her history of exploring poignant ideas about the psychic cargo our landscape has stewardship of is certainly a powerful theme to absorb in all that spring coastal air.
---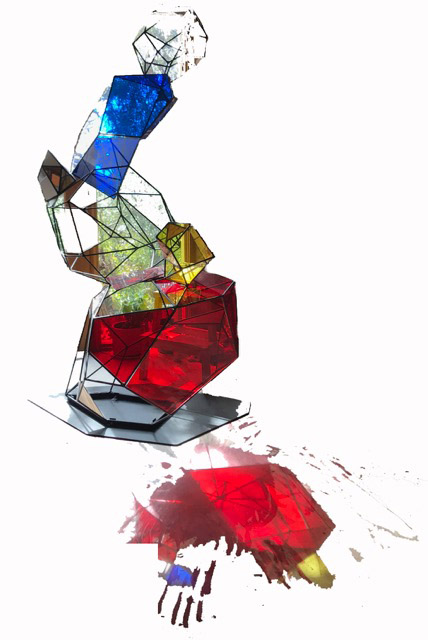 Cairn (Marker 1)
Cairn (Marker 1), a marriage of steel, glass mirror and colourful acrylic, is inspired by "cairns" (not to be confused with the far North Queensland destination), human-made mounds of stones built to be used as landmarks, memorials or pathfinders.
These often intriguing anthropological and archaeological artefacts used to spark intrigue in Alessandra Rossi, the artist behind Cairn (Marker 1), when she would identify them crossing river beds in her youth in Italy.
Rossi's artistic career began in Venice when she started work on installations set in the city's abandoned palazzos.
She created one of the hits of 2016's Sculpture by the Sea and, as another recipient of the Transfield Invited Artist Program this year, it's expected her jewel-like construction this year will prove head-turner too.
---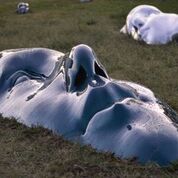 Conversations
Carpet isn't the first thing you associate with the beach – not with all that coast for floor – but you might just see some as you amble through the Sculpture by the Sea real estate this year. If you do, it should be said, take stock, because this is no ordinary carpet.
Conversations, Iranian-born Hossein Valamanesh's artwork for the exhibition, will showcase a series of exotic carpets weaved through seven public benches stationed on the trail.
The spectacle of these decorative fabrics dressing the coast is intended to spark a discussion about shared values and cultural exchange between his birthplace and adopted home of Australia.
Valamanesh, who is debuting at Sculpture by the Sea as senior recipient of the $30,000 Helen Lempriere Scholarship in 2018, likens his mysterious carpet creations to the story of migrants, in the sense that it's almost as if they have emerged out of the sea and wound up on the benches.
In that case, there's a lot to enjoy in stopping and taking a moment to get to know them better.
---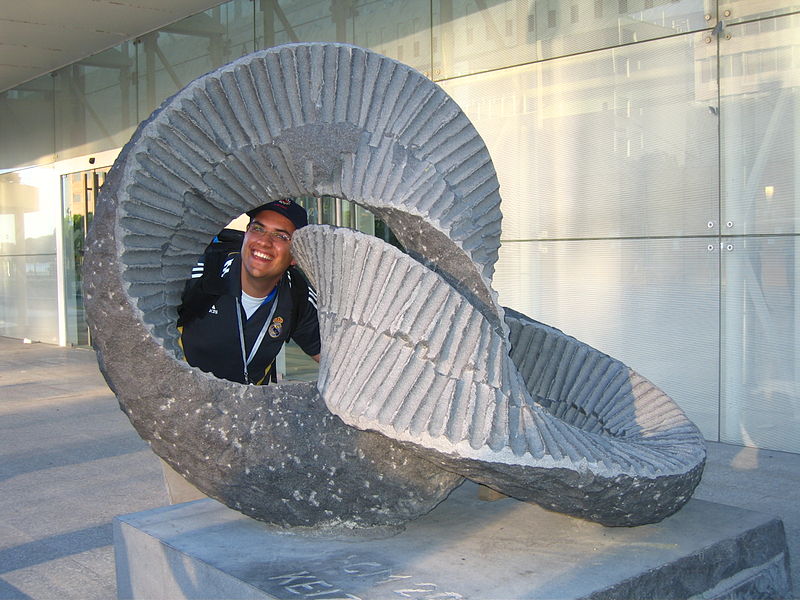 Keizo Ushio
If you've been to Sculpture by the Sea previously, there's a pretty good chance you're already acquainted with renowned Japanese sculptor Keizo Ushio.
Ushio first exhibited at Sculpture by the Sea in Bondi 1999 and he's been a fixture every year since. This year, he becomes the event's second-ever double-decade artist.
Ushio specialises in powerful granite sculptures with imposing looping forms realised through mathematical concepts. This year, he is sculpting a "seaside creature" for the exhibition, and you'll be able to see its assimilation with the large waves of the Pacific Ocean and the sandstone walls that flank it. It's a good opportunity to see for yourself why Ushio has developed won international for his signature style.