Inner-Sydney's community markets aren't the place to find farmers selling handfuls of warty pumpkins on rickety tables any more. But there's plenty of upside. As the humble local markets of halcyon times have evolved into more expansive tourist attractions, they have developed infectious spirits of festivity.
Sydney is blessed with inner-city markets that will delight the predilections of everybody from craft beer lovers to vintage clothing shoppers to cult art collectors.
If you're looking for a fun way to have a summer afternoon or evening, here are four Sydney markets that are much-loved for good reason.
---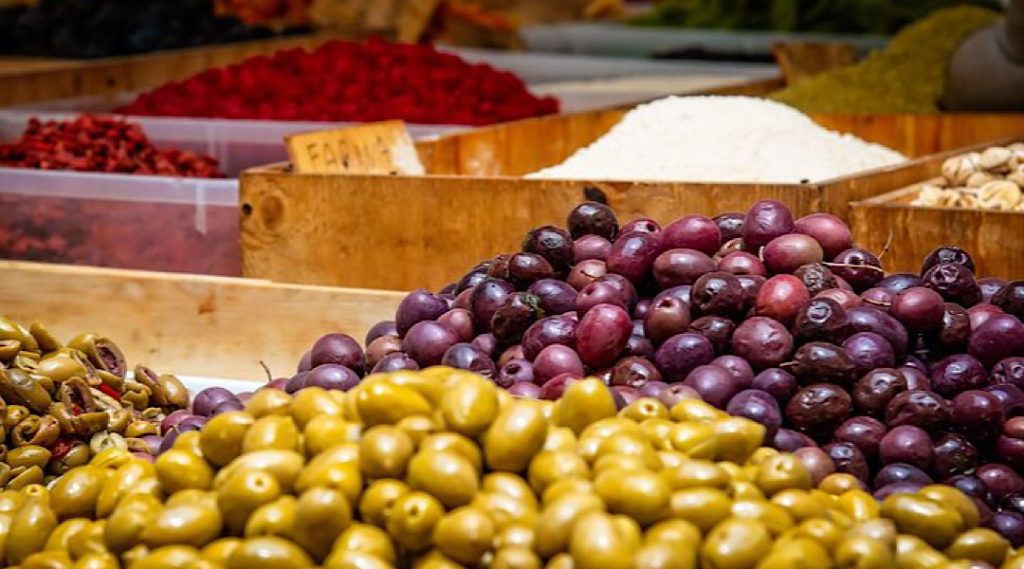 Paddington Markets
Oxford Street favourite Paddington Markets is a weekly fundraising event of the Paddington Uniting Church that has been operating since 1973. Come 10am Saturday, it's a great place to snaffle the wares of local fashion designers, craftspeople, jewellers and artists. The markets play host to more than 150 stalls and there's a revolving cast of traders each week.
Occupying an entire day at Paddington Markets isn't out of the question. Besides the abundant opportunities to gobble up everything from scarves to dresses to watches, there are also the international food court's handmade chocolates, ice cream and coffee to factor in. Not to mention the live bands on the lawn.
---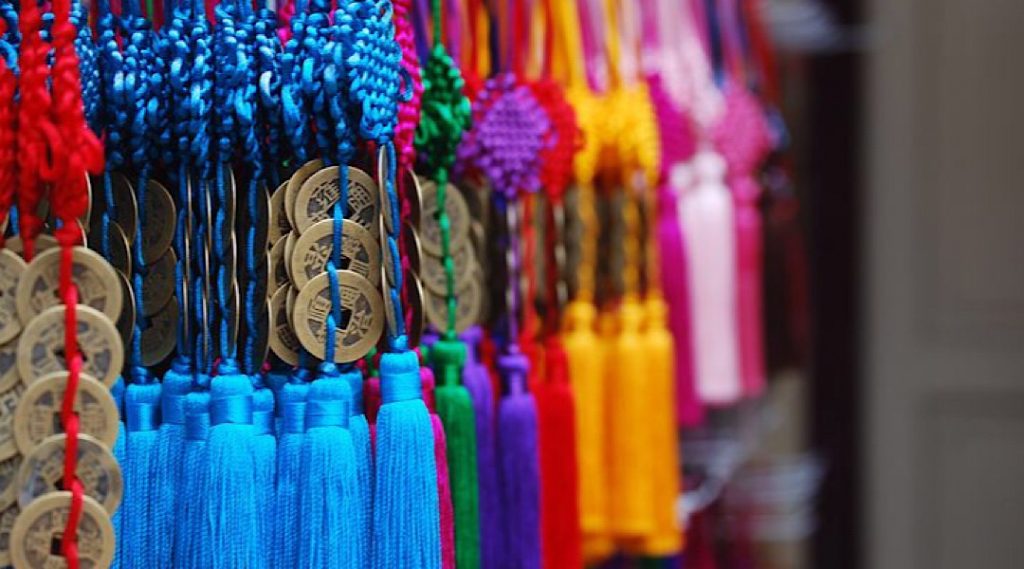 Chinatown Markets
Chinatown Markets takes place at the party-friendly time of 4pm-11pm every Friday night.
The Sydney arm of Chinatown, formerly a haven for opium and gambling dens, has outgrown its origins in the Dixon Street Mall to stretch 12 streets between Darling Harbour and Central Station.
The market itself heaves with clothes, jewellery, candles, lanterns, cutesy toys and a motherload of market nosh. The sensory punch is to rival some of the best markets in southeast Asia.
Chinatown in general is stacked with special events too, meaning it's an exciting market destination all-year round.
---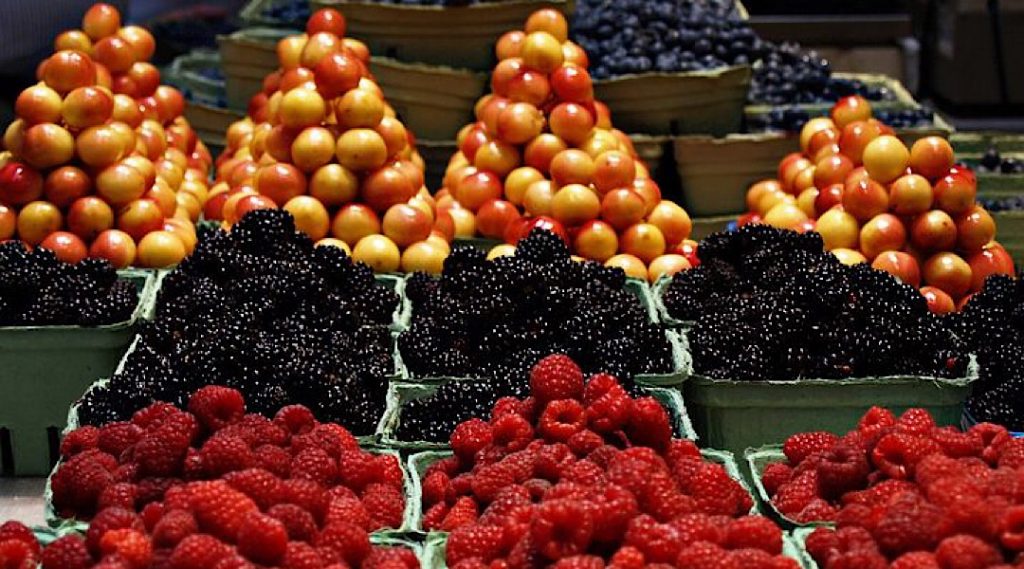 The Rocks Friday Foodie Market
Most markets have food stalls but food is the epicentre of The Rocks Friday Foodie Market.
Fixing for Arepas (those corn flour pockets stacked with slow-cooked pork, beans, guacamole and a bunch of other saucy devilry), Brazilian desert-inspired chocolates or Turkish donuts? Well, odds are you're bang out of luck. Unless, of course, you're at The Rocks Friday Foodie Market.
The broad menu changes continually and when you're not trying it out, you can also amble along the Rocks' storied cobblestones to check out artisanal market products while buskers eke out background music.
---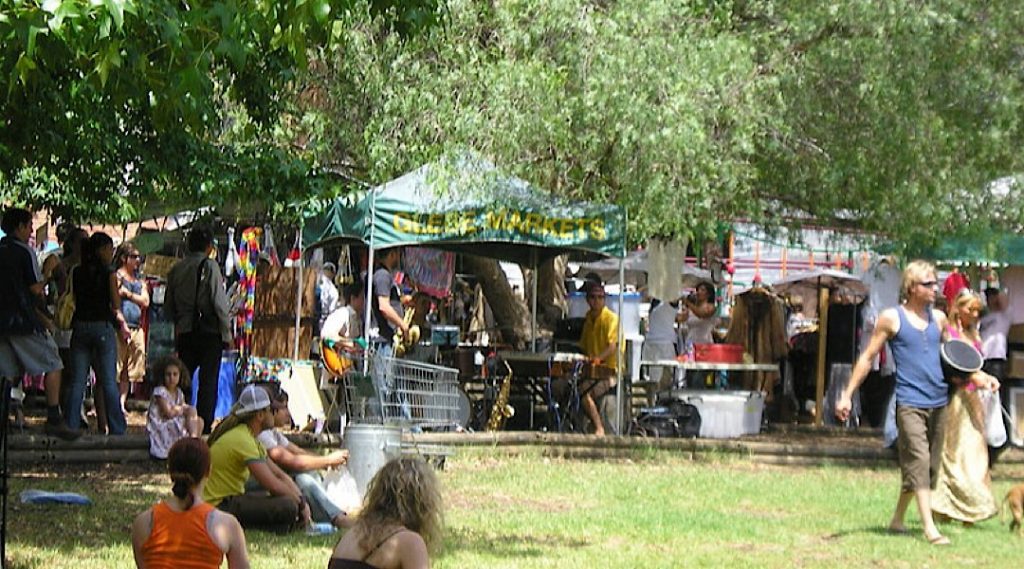 Glebe Markets Sydney
Diversity and character are some of the words people quickly associate with Glebe Markets. Every Saturday, a cool crowd of bohos and urbanites rummage the recycled goods, drain the gourmet stall food and hang on the lawns where the live bands play.
If you like choices with your decisions, we're talking 200 market stalls here. You'll find a big range of vintage clothing, CDs and books, art work and jewellery. You can even get your palm read and your skin henna tattooed if you want a quintessential market experience.