Streets. Some of them are an absolute joy to walk down. John Travolta's character Tony Manero proves this in his iconic street-walking scene at the end of Saturday Night Fever. In Sydney, there are plenty of streets well worth the strut too. Some are unheralded and some are iconic enough to draw people from across the globe. What's great is that all of them tell a different story about Sydney.
So, without any extra ado, here are four Sydney streets that will give you four very different impressions of the city.
---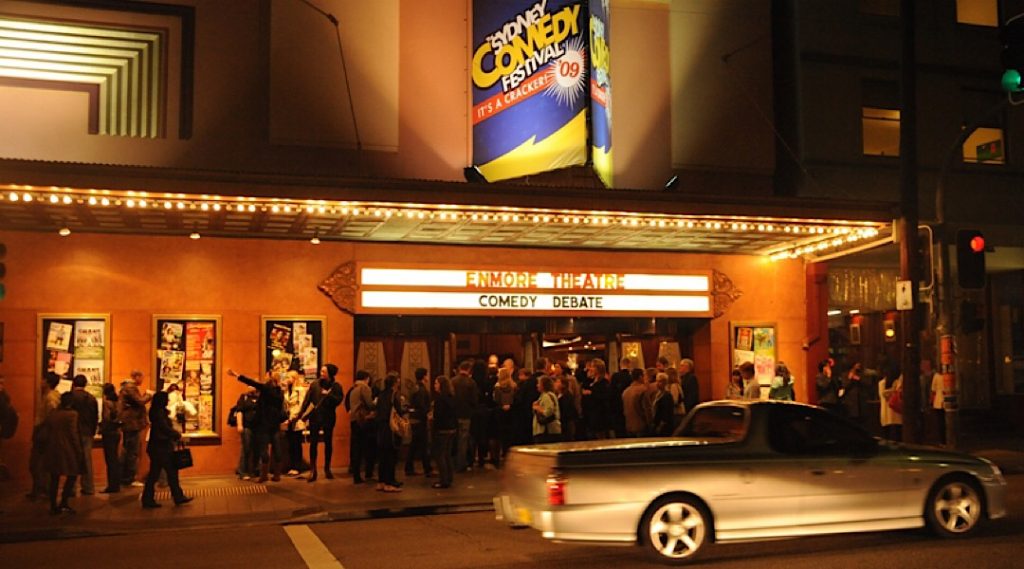 Enmore Road, Newtown
As an eating and drinking destination for Sydney visitors, Enmore Road basically used to live in the shadows of its conjoined sibling, King Street.
But not any more.
This colourful retail neighbourhood is burgeoning as a popular place to eat and drink in its own right.
With origins dating back to the late 20th century, Enmore Road's historical charm is visible through its prominent concentration of shop-top housing and original facades that shaped the character of Newtown about a century ago.
A diverse and progressive crowd flicks to this boho stretch of little bars, cafes and charismatic shops.
If you're looking to have some fun, Enmore theatre shows, comedy nights and late-night Pakistan/Indian favourite Faheem's Fast Food sets the tone. But there's so much more. And let's not forget what kind of pleasures await you at Enmore Road's own brewery, Young Henry's.
---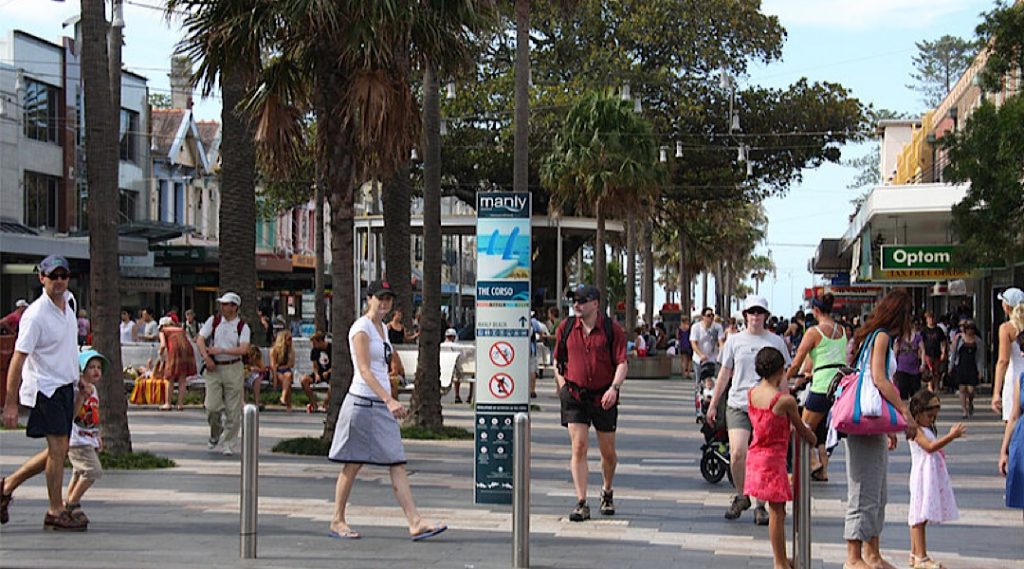 The Corso, Manly
The Corso is many things. Thoroughfare for visitors and tourists making their way from Manly Ferry to Manly Beach. Beachy pedestrian mall. And no less a street.
A street, we should add, that would gel well as a setting on California Games, given its prominent concrete unit paving and palm trees.
The Corso is a mix of syrupy boutiques, happening restaurants, surf shops, cafes and everything in between.
It's also a great hang when you're thirst for street life. The wheel-shaped bench seats are perfect for recuperation and people watching. Kids go to the street fountains like bugs on light. And when you're done sampling ice cream, coffee and milkshakes, the beach awaits.
Manly is a de facto synonym for beach. You don't find beaches like Manly Beach everywhere. And you don't find Manly everywhere either. Unless you go to the Manly Corso. It's the gateway to Manly heaven.
---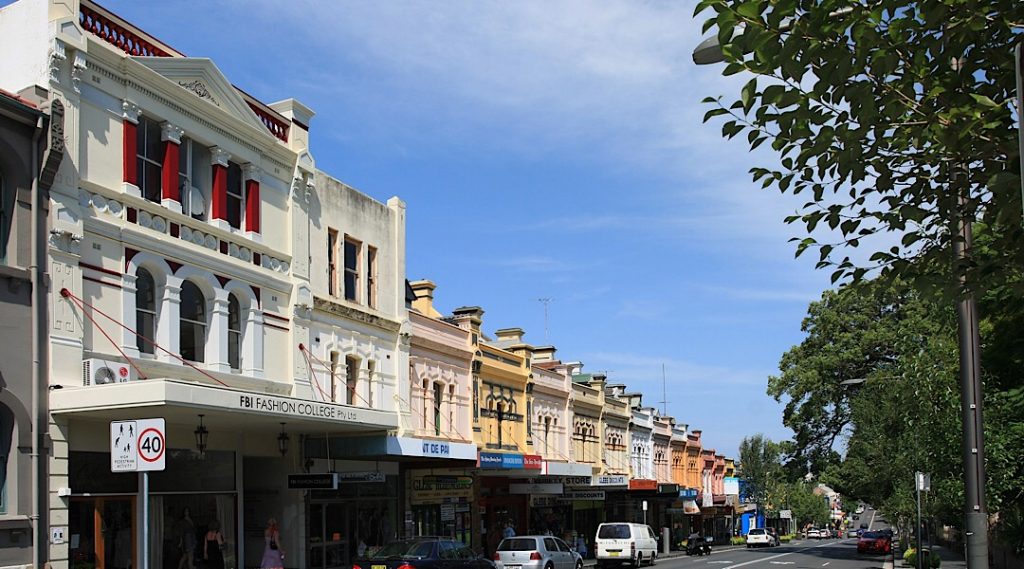 Glebe Point Road, Glebe
Glebe Point Road is the headline act in inner-city suburb Glebe. And that's just fine.
As the earliest road in Glebe, it features a mix of Victorian row shops, diverse housing and architect-design buildings that artfully showcase Glebe's s history as a 19th century townscape.
There are modern times to be had too.
Glebe is crawling with speciality shops and tantalising restaurants options that are a draw for a largely 20-40 age group of people who know their inner-city streets.
Glebe in general is popular on weekends, thanks to the much-enjoyed Glebe Markets, but you can have a great time enjoying the relaxed community vibe here all-year-round.
If you like records, leafing through novels (or, hell, just sniffing them) and drinking wine at the same time, Sappho Books, Cafe and Bar is vibrant second-hand bookstore for people just like you. Don't worry about lighting up with caffeine either. Coffee shops are everywhere. And what kind of a coffee, we should add, doesn't match well with a donut? We don't want to know and you needn't either. All you have to do is beeline to the hole in the wall at Doughnut Time, where they'll hand-dip your donuts, whether you drink coffee or not.
Glebe Point Road isn't known for its accommodation but Song Hotel, which is just a quick ride to the city centre, will take care of that part.
---
Redfern Street, Redfern
Urban renewal and reactivation has seen Redfern transform its ethnic, cultural, economic makeup in recent years.
Redfern, which is traditionally known for its large Aboriginal and Torres Strait Islander community and its significant public housing, has changed on the back of a growing higher education and research sector and influx of retailers, cafes, restaurants and bars.
There's an edge to Redfern Street but also a spirit of open-mindedness that's reflected in the mix of students, professionals, migrants, classes, cultures and ethnicities that call the neighbourhood home.
Redfern Street is a good opportunity to check out Redfern Park, a fun place for kids to play but also the site of ex-Prime Minister Paul Keating's 'Redfern Speech', a defining oratorical moment touching on the process of reconciliation with Aboriginal and Torres Strait Islander peoples. 107 Projects Inc is a great Redfern Street added to visit for exhibitions, talks, screenings and festivals. And Coffee Tea and Me is a twee little place to coo over bagels and sweet treats at laminex tables.
Since you're in Redfern, it's a good chance to check out the digs at Song Hotel Redfern too. Or if you're staying at Song Hotel Sydney, Song Kitchen's Middle Eastern and Mediterranean-fused menu is great to test-drive after a day touring the streets.