Various food tourism data confirms what you might suspect: a lot of us put a pretty big premium on having our way with the local fare when we visit a new country, city or street. Some figures show that international tourists will splurge one dollar out of every five on food when they're travelling.
Which helps somewhat demystify the health of the Sydney food tourism industry. Food tourism is ultimately about enjoying tourism experiences that involve eating or learning about food and drink in a way that connects you with the identity of a country, region or place.
In Sydney, food tourism takes place in a myriad of settings. It happens out of businesses such as food trucks, street vendors, chocolatiers and breweries. Locals and tourists travel streets, suburbs and beyond to participate in it.
What you'll discover in Sydney is that food tourism is a keyhole into the city's diverse culture and heritage. It's fun trying new menus and places to eat but it also leaves you with lasting impressions of the places you visit.
Here are some food tourism experiences that show the character of Sydney.
---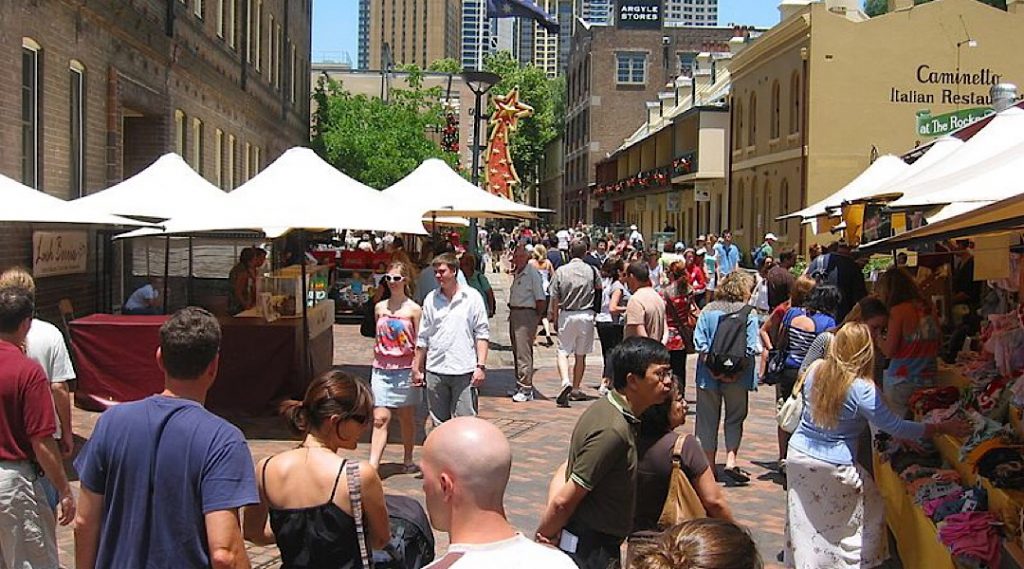 Taste Tours' "Taste of Sydney"
Taste Tours specialise in making their tourists feel like they've lived life through the experience of food. The international food tour company's "Taste of Sydney" tour is a comprehensive 3.5 hour walking tour that takes in destinations such as new inner-Sydney suburb Barangaroo and heritage spot The Rocks. While you experience popular cuisines such as Thai and Italian, gelato and patisserie sweets, you'll learn about how these said postcodes in Sydney originated, who lives and works in them today and how the locals and visitors enjoy themselves.
---
Secret Tours Sydney's "Sydney Food Tour"
The "Sydney Food Tour" takes place in Surry Hills to capitalise on the suburb's leafy ambience and surplus eating options. If you're enthusiastic about trying new food experiences, you'll enjoy plenty on this tour. Quaff much orange wine? Down many ginger brûlée tarts? Make your own chargrilled watermelon salad? These are just some of the menu items you have a licence to bosh on this tour.
It's all designed to stimulate your attention as your expert guide delivers intriguing narration on the area's cultural and historical significance. You'll make seven stops, exploring Surry Hills' nifty side streets and iconic strips. Afterwards, you'll have vivid memories of how food shapes this postcode.
---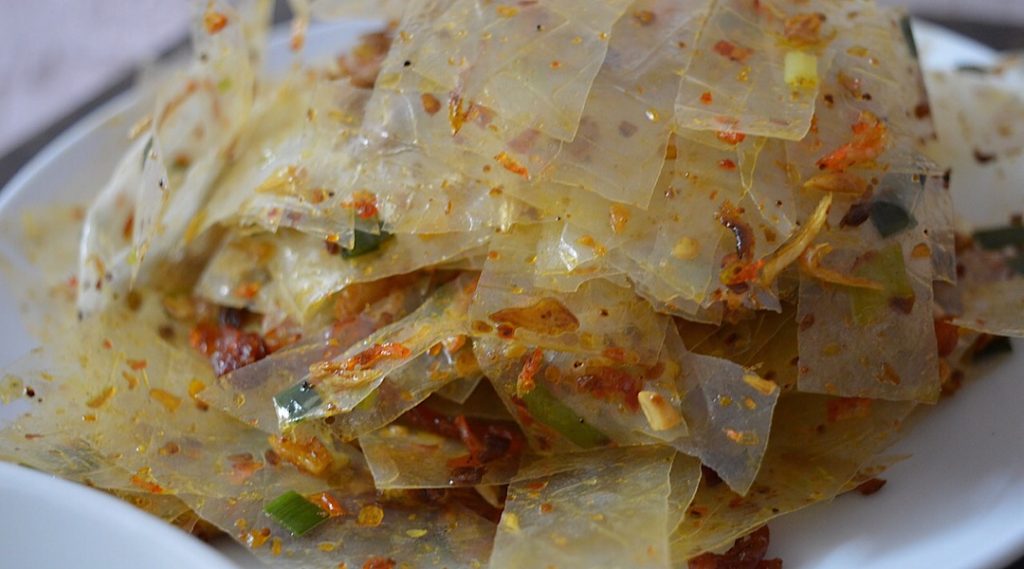 Gourmet Safaris' "Vietnamese Gourmet Food Safari of Cabramatta"
Australia's love affair with Vietnamese food really started to gather steam in the 1980s, when significant numbers of Vietnamese refugees started to arrive in Australia following the fall of Saigon. As Australia's Vietnamese community has flourished, so has its impact on the food we eat. Cabramatta, in Western Sydney, is a hive of phenomenal Vietnamese food and culture, and the people of Gourmet Safaris know it.
On their tour, you can become knowledgeable about why Vietnamese food is about so much more than pho (and plenty about pho too). Cabramatta can be pretty hectic but your guides will orientate you with a crash course that only locals can deliver. Expect to gorge on many Vietnamese specialities including Bahn Xeo (pancakes loaded with prawns, pork and herbs), exotic fruits and deserts with bolder colours than a Ken Done print. Don't just eat everything however. You can learn how to pull of your own authentic Vietnamese banquet too.
Ultimately, you'll leave your tour with a new appreciation for how Vietnamese heritage is stitched into the fabric of Sydney.
---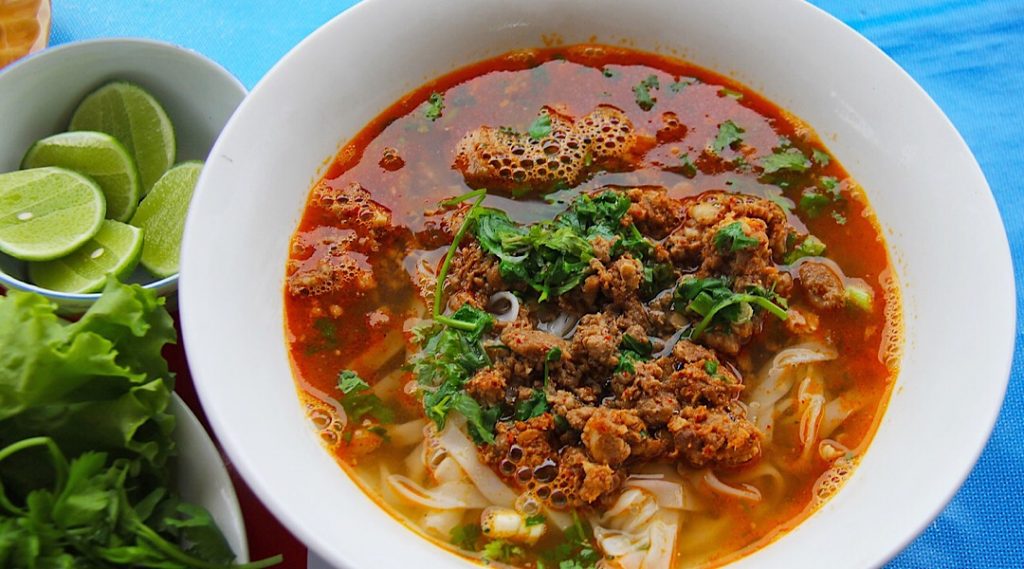 I Ate My Way Through Laos in Sydney
I Ate My Way Through is an online food and travel resource that started running food tours and "crawls" in 2009. Today, it does so locally but also internationally. In Sydney, you can participate in numerous of tours that are set in different suburbs and focused on the foods of various countries. The Laos food tour that takes place in happening Haymarket is one of the highlights.
Lao cuisine, which commonly draws comparisons with Thai food, has a much more obscure profile in Australia than Thai and other better-known cuisines such as Chinese, Italian and Indian. But it's well worth getting to know.
On this tour, you'll enjoy a banquet where you test drive Lao menu highlights including sai oua (grilled pork sausages), larb (minced meat salad), khao neow (sticky rice) and deserts such as khao neow mark muang (stick rice and mango). If you can't wait to try Lao food again, this tour hears you. Which is why it offers a cooking class, a grocery store visit (to learn about Lao ingredients) and a lot of education about Laos culture that you can bring to your own kitchen. It's not everyday you get to tour Sydney's streets and simultaneously learn more about Laos.
Or if you're staying at Song Hotel Sydney, Song Kitchen's Middle Eastern and Mediterranean-fused menu is great to test-drive after a day touring the streets.