If you love a good spice rush as much as I do, then you will want to visit Sydney's Thai Town.
Thai town is located in Haymarket on Campbell Street and only a 10 minute walk from Song Hotels.
It's the place of spicy Thai food, Thai groceries, Thai entertainment and happy Thai people.
So get your "Sawasdee's" out and try some authentic Thai food and culture in the heart of Sydney.
That's after you're done indulging in Song Kitchen's burgers, bar food and seasonal smashes of course 🙂
---
Authentic Thai Restaurants and Deserts
Maybe you are after some Northern Thai spicy sausage? Or a spicy hot Southern fish Curry? At Caysorn Restaurant you can get both. The food cuisine is Traditional & modern Southern Thai cuisine. The restaurant is stylish and casual. I just loved the Kanoom Jean with noodles, Had Yai Fried Chicken and Spicy Red Curry with Beef (Kua Kling).
Caysorn Restaurant
106/8 Quay Street, Prince Centre Building Level 1, Haymarket (click for map)
A great taste of traditional Thai food at an excellent price is Mrs Chan's Kitchen. The "Boat Noodles Soup" and "Crispy Pork Hot Basil" are amazing.
Mrs Chan's Kitchen
631-635 George Street, Haymarket (click for map)
If you are like me and need the sugar rush then Deserts are a must at Charlie Rabbit. The Milk Tea Lava Toast is my favourite, closely followed by the Coconut Ice Cream Bun.
Charlie Rabbit
12/730-742 George St, Haymarket (click for map)
Located in Capital Square Building
---

Thai Groceries
Ponthip has everything you need to cook Thai style. The fresh Asian produce, herbs, spices and noodles open the doors to your creative Thai cooking
Pontip Exotic Fruit & Vegetables Wholesale
16 Campbell Street, Haymarket (click for map)
Ingredients are so important if you are going for the authentic Thai taste. This is why Jarern Chai Grocer and Boon Cafe stock organic vegetables from their very own Australian farm. Cook traditional Green Curry using Thai eggplant, Turkey berry and lime leaves. It tastes so good 🙂
Jarern Chai Grocer and Boon Cafe
2000/425 Pitt Street, Haymarket (click for map)
---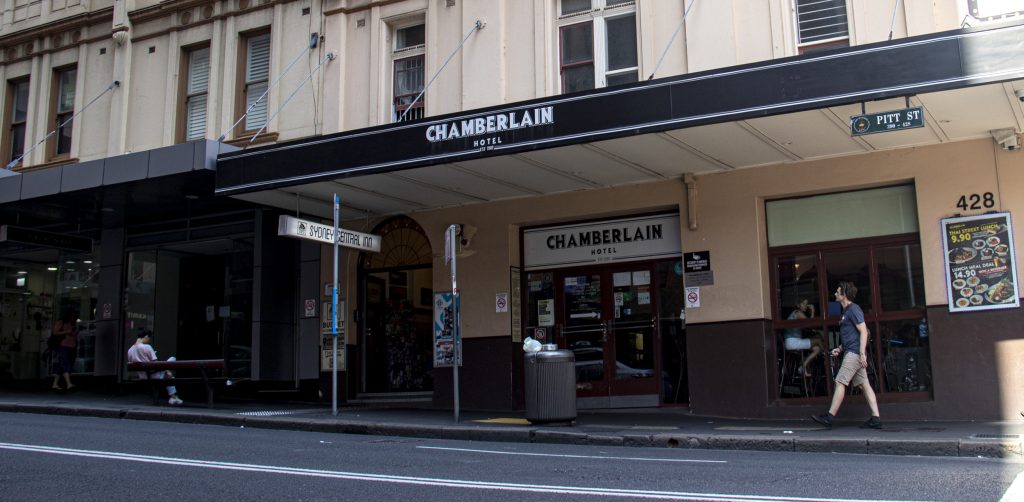 Thai Entertainment
Thai people love to socialise. They also love live music and entertainment. You can join the fun at the below locations.
Mr.B's Hotel – cocktails, live music, and Thai food
396 Pitt St, Sydney (click for map)

Chamberlain Hotel (C-Bar) – cocktails, live music, and Thai food
428 Pitt St, Sydney (click for map)