Mini-golf has been a recreational activity since the 19th century but the courses the halcyon generations tackled in their top hats and corsets were markedly more austere than todays'.

Innovations to mini-golf have been ample across the centuries.

Couples, friends and families gravitate to today's mini-golf courses — which have a lot more to show than just miniature windmills and fluorescent golf balls — to try their hand navigating everything from sound effects to high-tech lighting to ambient music and ball sensors.

If you're looking to while away a few relaxing hours on a fun and frivolous entertainment experience while you visit Sydney, here are some of the best mini-golf courses for just that.

---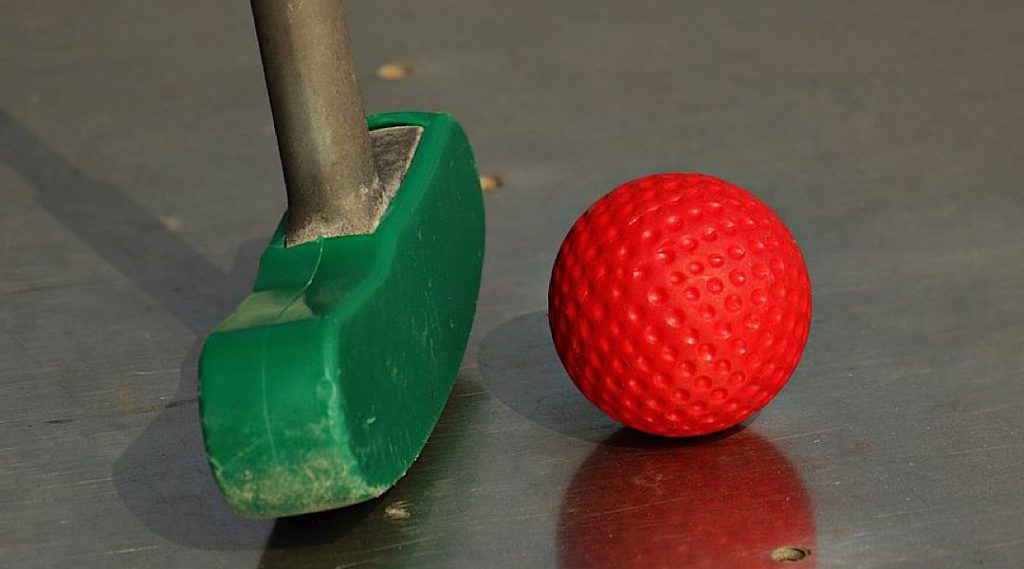 Holey Moley Darlinghurst

Mini-golf chain Holey Moley is a neon-lit playland that kids love to tee off on too.

Whether you're up for nine holes, 18 or 27 (there's got to be a hole-in-one with your name on it amongst that), the Holey Moley Darlinghurst course is a futuristic labyrinth, replete with shark-populated waters and pop-culture call-outs. It's a little Alice in Wonderland, a little Tim Burton, and a lot fun.

Once you're all greened out, no need to call it a day — or night — at Holey Moley either. Caddyshack is the bar you will debrief at. Its Sugar Caddy is one of many delectable cocktails on its menu, and, obviously, after all that focus and poise, you'll need a snack to regain your equilibrium too. Try a pizza for size or a Hole in One Burger, which is stacked with the likes of pulled pork, Texas BBQ sauce, cheddar cheese and salad.

Around Australia, there are almost 20 Holey Moleys. In NSW, your best inner-city bets are Darlinghurst and Newtown. If you plan to bring kids, they're welcome, but it's best to check the individual venue you have in mind, because Holey Moley turns adults-only in the evenings (typically between 5pm and 8pm).
---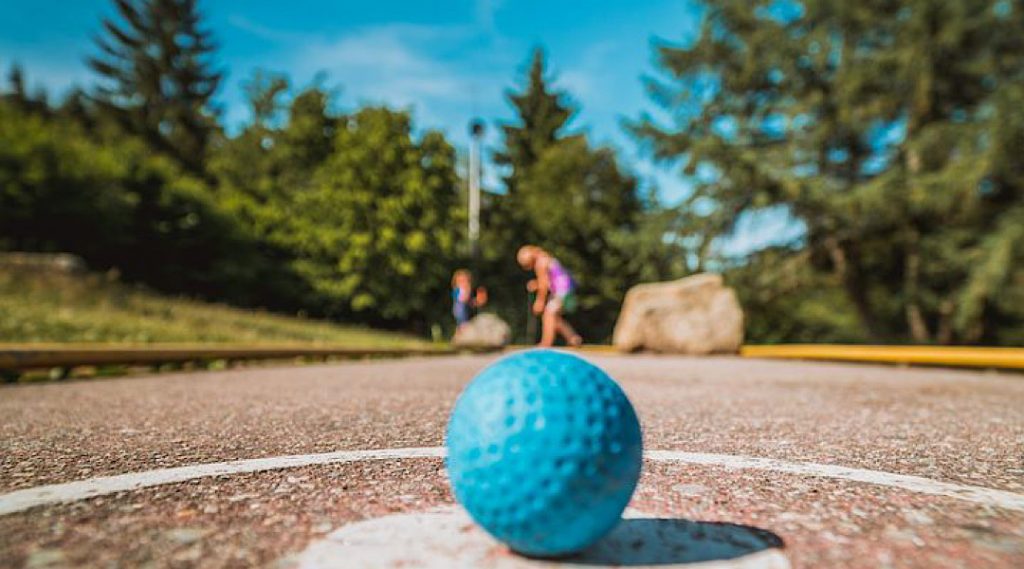 Unreal Mini Golf
No matter how you handle your golf club, putting your way through the 18 holes that dot this Penrith-based mini-golf course is a wild ride.

Unreal Mini Golf's indoor course is set to six themes that look like they're plucked out of a movie-based theme park.

As you tee off, you'll find yourself contesting through a jungle setting, mad-scientist lab and haunted cemetery, amongst others.

Unreal Mini Golf is bursting with special effects and the buzz of amped-up lighting along the way. And once you've slayed all 18 holes, it's time to hit the buttons on the arcade games and start shovelling Dippin' Dots ice-cream.
---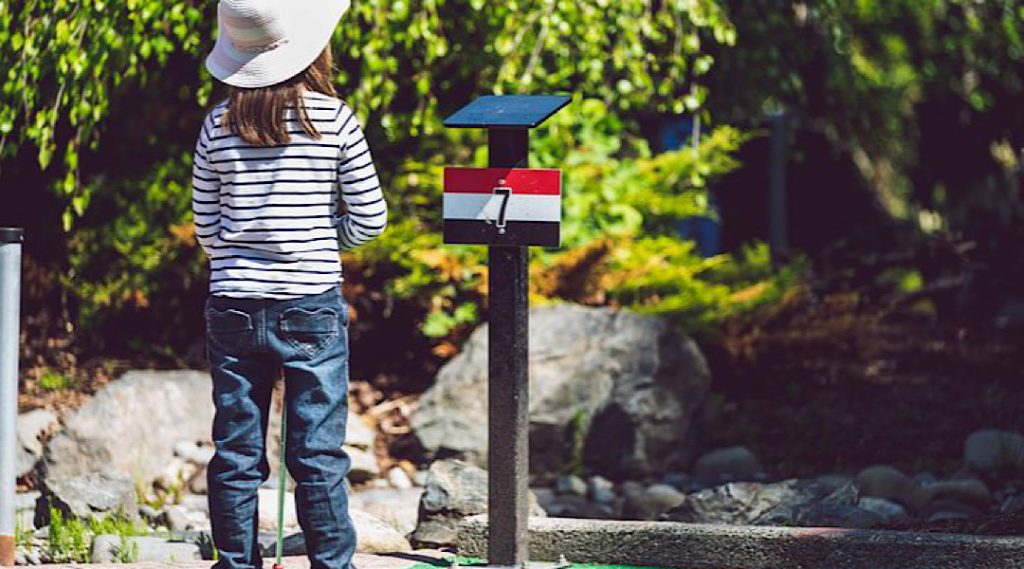 Mega Mini Golf
This 18-hole indoor course in Campbelltown features a variety of settings reminiscent of those you regularly encounter in blockbuster cinema — we're talking shipwrecks, the Wild West and Pharaoh's Tombs.

The air-conditioned venue is a cool respite from the hot weather too.

Afterwards, you can cap your session with ice-creams, cold drinks and kid-approved party foods like pies and sausage rolls.

Even the wildest putts are to behold as they barrel down this dramatically quirky course.