The SIA Room
Born in Adelaide in 1975, singer, songwriter, director and producer Sia Furler is a true pop music icon. Her sixth studio album 1000 Forms of Fear debuted at No 1 in the U.S. Billboard 200 in 2014, and generated the hit singles "Chandelier" and "Elastic Heart", with the videos for both starring child dancer Maddie Ziegler.
Sia wrote Beyonce's feminist pop anthem "Pretty Hurts" and Rihanna's no.1 hit "Diamonds" and has also written songs for Madonna, Kylie, Katie Perry, and Shakira.
She is an innovator in the music industry, working as a guest mentor on The Voice (US) and often appearing in public wearing elaborate headwear to obscure her face and protect her privacy. She is a strong supporter of women's rights, an advocate for animals, and has spoken out about mental illness and addiction.
Furler was personally involved in the design of The Sia Room and commissioned the theme of "music notes taking over". Features include a chandelier kindly donated by Emrys Hughes, inspiring shower screen quote and a full length wall of Sia sheet music featuring her huge hit "Chandelier".
Bluethumb Artwork For Sale
All of the artworks that Bluethumb has supplied will be for sale in the hotel. Any guests wishing to further support the YWCA can simply scan the QR codes on the artwork's label and easily "add to cart". A percentage of proceeds from each sale will go towards the incredible work that the YWCA does for women, children and the community.
---
Sherry McCourt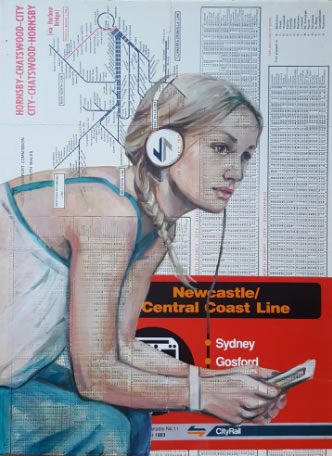 Sherry McCourt's love of draughtsmanship and figure drawing is translated into much of her work. Her brush finds its way into negative spaces, searching for colour and looking for the "music" in a piece. Mostly a studio artist, she prefers to work in oils and considers herself very lucky indeed if she can coerce a live model to sit for her. Quirky, slice of life moments appeal to her – like the darkness of Jack Vettriano's work and the humour of Norman Rockwell. Although she prefers a realistic, painterly way of applying oils, Sherry leaves photorealism to the camera.To browse more of Sherry's artwork and secure a lasting piece of Sydney history find more of her work here.
---
Featured Artwork
Bianca Beers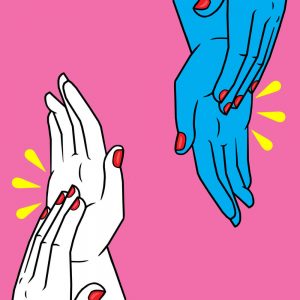 Bianca Beers is a young Sydney-based artist, freelance designer and creative collaborator. If you'd like to buy a Bianca Beers creation visit her
online store
!
Check out
@siamusic
@sherrymccourt_fineart
@BiancaBeers
@bluethumbart
@amyblueillustration
@bannerama
Don't forget to tag #CelebratingWomen #WePavedTheWay #Sia #YWCA and #Songhotels if you take any snaps in the room!
---
Love the Sia room?
Explore our other theme rooms:
---